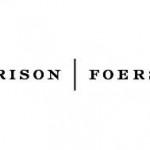 LawFuel.com – Best Law Firm Newswire – Morrison & Foerster is representing RE/MAX Holdings, Inc. in connection with its $220 million initial public offering of 10,000,000 shares of Class A common stock on the New York Stock Exchange. The IPO priced at $22 per share, above the expected range of $19 to $21 per share. On its first day of trading, the company's shares closed at $27 per share, approximately 23% above the IPO price. The company's shares trade under the symbol "RMAX" on the NYSE.
The Morrison & Foerster corporate team was led by San Francisco partners Gavin B. Grover and John M. Rafferty, Denver partner David B. Strong advised on the "Up-C" structure for the IPO and Washington, D.C. partner David M. Lynn provided SEC guidance. Morrison & Foerster maintains an active consumer and retail IPO practice. Our attorneys recently handled IPOs for Restoration Hardware, Marrone Bio Innovations and Kamada Ltd.
Based in Denver, Colorado, RE/MAX is the largest residential real estate brand in both the U.S. and Canada, and one of the world's leading franchisors of real estate brokerage services, with over 90,000 agents operating in more than 90 countries. Morgan Stanley, BofA Merrill Lynch and J.P. Morgan acted as joint book-running managers for the offering. Weston Presidio, a private equity firm, is selling its stake in the company in the IPO.