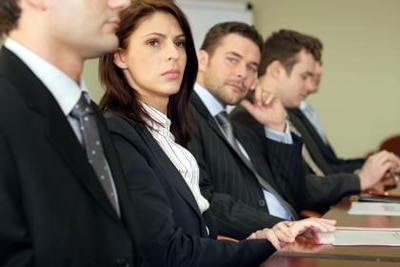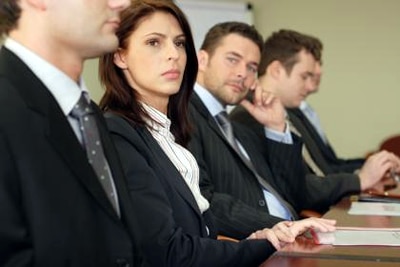 – New Zealand Law Society initiatives
The regulatory working group points out that sex discrimination and sexual objectification of women lawyers has taken place in the New Zealand legal profession since at least the 1950s. In a national survey in 1992, 38% of women lawyers reported sexual harassment.
More recently, there have been widely publicised disclosures of sexual harassment in law firms. Revelations in December 2017 by a lawyer of her experiences of sexual harassment while working were published in the December 2017 issue of the Law Society's magazine LawTalk. This was followed from February 2018 with extensive media coverage of incidents of sexual harassment in law firms and the legal community. The resulting response from the New Zealand Law Society has included a wide range of initiatives which have the objective of achieving healthy, safe, respectful and inclusive legal workplaces.
Women's Advisory Panel
The New Zealand Law Society's Women's Advisory Panel was established in November 2015. Its mandate is to find practical solutions to support the retention and advancement of women in the legal profession.
The panel is chaired by the Law Society's Immediate Past President Chris Moore. It is made up of a cross-section of lawyers from different areas of practice and includes influential female and male lawyers.
Women's Advisory Panel members: Chris Moore (Chair); Ann Brennan, David Campbell, Anita Chan QC, Tiana Epati, Stephanie Mann, Phillipa Muir, Liesle Theron.
The panel has been responsible for development of the voluntary Gender Equality Charter. Wide consultation was carried out through the Law Society's branches and sections, women's representative legal groups, large law firms and the wider legal profession. The charter was modified as a result of the feedback and launched in April 2018.
Gender Equality Charter
The New Zealand Law Society's Gender Equality Charter was launched to the legal profession on 12 April 2018 in the Grand Hall of Parliament. The Charter's primary objective is to contribute to building a profession with a more even distribution of power between women and men. The Charter is a set of commitments aimed at improving the retention and advancement of women lawyers. By signing up to the Charter, signatories commit to:
Lead from the top;
Make a plan and take action;
Measure progress.
The specific commitments include tackling unconscious bias, encouraging flexible working, closing the gender pay gap and promoting equitable instructions.
Charter signatories are asked to meet these commitments over a two-year period and to report on progress to the Law Society.
The Law Society has a goal of signing up charter signatories comprising 30% of the profession by the first anniversary of the launch on 12 April 2019. As an indicator of progress, the 100th signatory was obtained in mid-November 2018, meaning that over 2,700 lawyers – 20% of the profession – are covered. There are now 108 signatories.
Gender Equitable Engagement and Instruction Policy
This policy is a joint initiative between the New Zealand Law Society and the New Zealand Bar Association. It requires lawyers and their clients to commit to increasing the proportion of women lawyers leading court proceedings and other contentious matters. The policy recognises that under-representation at the top of the profession is a visible barrier to women advancing in the law.
The policy was launched on 5 December 2017. At the launch there were 14 client adopters and 12 supporting law firms, barristers' chambers and legal organisations. Since the launch a further seven clients and 12 law firms and barristers' chambers have adopted the policy.
Legal Workplace Environment Survey
The Law Society commissioned research firm Colmar Brunton to carry out a national survey of lawyers. The objective was to explore the safety of lawyers in the workplace with a specific focus on sexual harassment and bullying.
The survey was carried out online between 5 April and 1 May 2018. It was sent to 13,662 lawyers based in New Zealand and 3,516 completed the survey. This was a response rate of 26%, which gave a margin of error of +/-1.7%, The results were released on 30 May.
As the biggest survey of its kind carried out in the New Zealand legal profession, the research has set an important benchmark. The Law Society has committed to repeating the research in one or two years' time. Among the key findings:
18% of all participating lawyers – 31% of women and 5% of men – had been sexually harassed during their working life within the terms of the Human Rights Commission definition.
When asked if they had been subjected to any of 15 different behaviours which could be regarded as a form of sexual harassment, 27% of participants – 40% of women and 14% of men – said they had experienced at least one of those behaviours within the last five years.
The legal workplaces where women experienced the highest prevalence of sexual harassment were sole practices (43% of responding women), barristers sole (49%) and barristers' chambers (42%).
When asked if they had sought support or advice, just 27% of lawyers who had been sexually harassed said they had.
Formal reporting of sexual harassment was low, with 7% of lawyers who had experienced harassing behaviour during the last five years making a complaint.
51% of respondents said they had been bullied at some time in their working life, with 21% having been bullied in the last six months.
35% of Pacific lawyers and 34% of Māori lawyers had experienced bullying behaviour in the last six months.
On 56% of occasions the bullying behaviour was carried out by one specific person. On 52% of occasions the perpetrators were male, followed by females (31%) and equally male and female (17%).
Of lawyers who had been bullied, 61% said the experience affected their emotional or mental wellbeing and 24% resigned from their job as a result.
60% of respondents (63% of women and 58% of men) found their job very stressful.
68% of respondents said they regularly worked extended hours, with 72% of lawyers in the 3-5 years' experience group doing so.
29% of respondents (37% of women and 22% of men) felt that major changes were needed to the culture of their workplace.
79% of survey respondents (77% of women and 81% of men) felt their job gave them a great deal of satisfaction.
65% of respondents (60% of women and 69% of men) were satisfied with the balance between their work and other aspects of their life.
0800 Law Care phone line for harassment support
A new phone service went live on 3 April 2018 for people in the legal community to discuss sensitive matters such as workplace harassment and the options and support they could access. The Law Care line (0800 0800 28) is staffed by five specially trained Law Society employees. It operates between 9:00am and 7:30pm from Monday to Thursday and from 9:00am to 5:00pm on Fridays.
Independent regulatory working group
The five-member independent working group was established in April 2018. Chaired by Dame Silvia Cartwright, the working group was asked to consider whether the existing regulatory framework, practices and processes enable adequate reporting of harassment or in appropriate behaviour within the legal profession. The working group was also asked to investigate how better support can be provided to those making reports of sensitive issues, and the adequacy of the regulatory framework to enable effective action to be taken where such conduct is alleged. The working group has now reported to the Law Society.
Culture Change Taskforce development
In April and May 2018 the Law Society organised and facilitated meetings with organised groups across the legal community. These were held in Auckland, Christchurch, Dunedin, Hamilton and Wellington and were attended by representatives from a large number of legal groups and organisations, including law school students and staff. As well as academic staff and student associations, the meetings included representatives from Te Hunga Rōia Māori o Aotearoa, the Government Legal Network, regional women lawyer groups, the New Zealand Law Librarians' Association, the New Zealand Institute of Legal Executives, Presidents and members of Law Society local branch councils, the Public Defence Service, young and new lawyer groups, the Criminal Bar Association, the New Zealand Bar Association, the Resource Management Law Association, ADLS Incorporated, representatives of the large law firms group, and the Institute of Professional Legal Studies and the College of Law.
The discussion, ideas and feedback were used to develop and establish a national taskforce to drive cultural change and eliminate sexual harassment and bullying from the legal profession. The 16-member Culture Change Taskforce, chaired by Law Society President Kathryn Beck, has since been established for an initial term of three years. It is required to deliver an initial draft strategy and action plan to the Law Society by 30 November 2019.
Online reporting facility
A new section on the Law Society's website went live on 3 April 2018, allowing lawyers to submit confidential reports of harassment and other unacceptable behaviour. The section provides information on what conduct can be reported and what the obligations are for lawyers to report misconduct or unsatisfactory conduct by another lawyer. The reports can be made anonymously.
New national lawyers standards committee
A dedicated specially trained national lawyers standards committee has been set up to deal specifically with complaints of harassment and bullying in the legal profession.
Special National Friends Panel group
The Law Society's longstanding National Friends Panel is one of its Practising Well initiatives and is made up of New Zealand-based lawyers who are willing to be contacted on a strictly confidential basis by fellow lawyers with questions or concerns relating to practice issues. A special group of National Friends Panel members was established in April 2018, comprising lawyers who are available to discuss sensitive matters such as workplace bullying and harassment.
Harassment webinar
A free NZLS CLE Ltd webinar on preventing harassment and bullying in the workplace was delivered to over 2,000 lawyers around the country on 4 April 2018. The webinar remains available for viewing online.
Stepping Up
In May 2018 the Law Society introduced a requirement that attendees at the Stepping Up course for lawyers wanting to practise on their own watch the webinar on bullying and harassment and another Law Society webinar on unconscious bias.
Law student addresses
In April 2018 Law Society President Kathryn Beck began a programme of addressing law students in each of New Zealand's six law schools and graduate students completing their Legal Professionals courses. The focus was on providing information on what new lawyers can expect, the support available to lawyers, the measures the profession is putting in place, what it means to be part of a profession with a requirement to conduct yourself with the utmost integrity, and the right of all lawyers to be safe and treated with courtesy and respect. This programme will be repeated annually.
Online resources
From March 2018 the Law Society began to add and develop a range of online and other resources accessed from a new website section "Bullying and harassment in the legal profession". These include information on the nature of bullying and harassment, how unacceptable conduct is reported to the Law Society, information and suggestions on what anyone who thinks they are being bullied or harassed should do, details of available support and policies for workplaces, and information on all Law Society reports and initiatives.
The Law Society's main national communications vehicles, LawTalk and LawPoints, have also published a large number of articles and opinion pieces examining the issues around the workplace culture in the legal community.
Te Hunga Rōia Māori o Aotearoa – The Māori Law Society
The results of the Legal Workplace Environment Survey indicated that Māori and Pacific lawyers had experienced higher than average incidents of harassment and bullying in the previous six months. The New Zealand Law Society has been working to strengthen the relationship with Te Hunga Rōia Māori o Aotearoa – the  Māori Law Society.  This included an invitation to attend the October 2018 New Zealand Law Society Council meeting and future meetings. The New Zealand Law Society and Te Hunga Rōia Māori o Aotearoa are in the process of approving a Memorandum of Understanding. This is part of a Law Society programme to improve diversity and inclusion to assist in the drive to create inclusive and respectful workplace cultures.
Law Society branch and section actions
The 13 New Zealand Law Society and three specialist sections (family law, property law and in-house lawyers) have embarked on a programme of workshops and events which have the objective of enhancing and strengthening national initiatives at a local and practice area level. This is also recognition that face-to-face communication and discussion is a key ingredient in achieving healthy, safe, inclusive and respectful legal workplaces. Examples of these include three well-attended workshops held by the Auckland branch in October and November which were focused on providing help and information related to stress management and how to juggle multiple demands in the work environment. The New Zealand Law Society Auckland Young Lawyers group has also hosted the Baldwins Conversation Series 2018, which focuses on diversity and inclusion.
ReFuel with the top law news weekly that's fun to read