Media Release 27th June 2018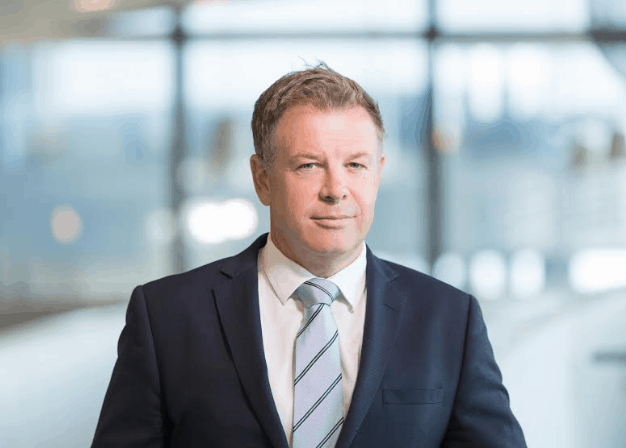 Auckland-based global enterprise messaging provider, Modica Group, is pleased to announce that Scott Weenink will be joining the company as an Executive Director and Chief Commercial Officer. Scott will firstly need to complete his notice period requirements with Auckland Airport, where he has been General Counsel & Company Secretary since returning to New Zealand from Singapore in February 2016. Scott has recently resigned his Directorship with North Queensland Airports and will also resign from Auckland International Airport's hotel joint venture with Tainui Group Holdings.
Scott is no stranger to Modica Group, having joined the Modica Group Board of Directors in August 2016 as an independent director. In that time, he has contributed significantly to the growth and strategic vision of the company. Scott's role at Modica Group will be to drive the company's global growth strategy.
Stuart Wilson, one of the founders and Chief Executive Officer of the Modica Group, says, "We are delighted that Scott has now agreed to come on board full-time as an executive Director and Chief Commercial Officer to help further accelerate our growth across key markets. Scott has already made a significant contribution to the company as an independent director and we look forward to further utilising Scott's international M&A experience, specifically in technology and telecoms, and also experience working in emerging markets throughout Asia, the Middle-East and North Africa".
Scott Weenink will also take a significant equity stake in Modica Group and continue to sit on the Board of Directors of Modica Group, as an Executive Director.
Scott says, "I enjoyed my time at Auckland International Airport but I am pleased to now have the opportunity to spend more time focussed on the success of Modica Group. It is an exciting company with significant growth opportunities in New Zealand and other markets. The company is well run and has exceptional technology capability meaning the technological product is very compelling for both partners and end users."
Scott Weenink will also continue as a Non-Executive Director of Generate Investment Management Ltd, the manager of the Generate KiwiSaver Scheme, where he has sat on the Board of Directors since August 2016. Scott is set to join Modica Group late 2018.
Ends
About Modica Group
Modica Group provides its partners and customers with Intelligent Messaging solutions through a range of messaging products and APIs. OMNI, the Modica Group Enterprise Messaging Platform, allows business to better engage, market and transact globally and securely via the cloud.
Modica Group products are used extensively by major trading banks, IRD, and NZX50 companies.
With offices in New Zealand, Australia, USA and Dominican Republic, Modica Group's vast amount of mobile transactions and conversational data enables its customers to discover new insights, resulting in improved business performance.
For further information please contact:
Stuart Wilson – CEO Modica Group
NZ mobile: +64 21 415 052
AU Mobile: +61 401 964 620
US Mobile: +1 714 425 8478
Email: stuart.wilson@modicagroup.com