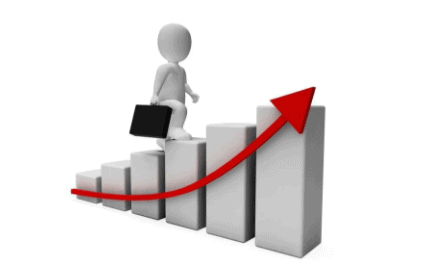 Hudson Cook – As the first and only solo marketer at your firm, you may be overwhelmed with the gargantuan tasks at hand – digital marketing, event planning, budgeting, and business development coaching, to name a few. The list is long, and it's all on your plate at your table for one.
How did the firm get it done before they decided to hire their first in-house marketing professional? How were the attorneys marketing themselves?
I attended the LMA Annual Conference in Atlanta and my second pre-conference Impact Marketing for Small and Mid-Sized Law Firmsworkshop.
As a solo marketer in a firm with less than 75 attorneys, I find this pre-con day to be an essential piece of the annual conference. Sitting in a room full of others in similar positions and listening to presenters who have been where I am provides a sense of camaraderie. I count on bringing back tons of ideas and proven strategies that can be applied to my daily work and implemented at my firm. I am pleased to share my takeaways from the "Startup Legal Marketing" session, presented by Sheenika Gandhi, Director of Marketing & Business Development at Payne & Fears LLP:
Overcoming the "this is how we've always done things" hurdle.
Familiarize yourself with "how things were always done." The first obstacle you'll overcome could be convincing the attorneys why change is necessary. Having the support of leadership who understand your value and the value of marketing doesn't happen overnight. Work to create deeper one-on-one relationships with your attorneys.
1. Setting actionable goals
Set three to five actionable goals. Listen to attorneys' frustrations to help formulate yearly goals. Write down the goals, and share them with your internal stakeholders for buy-in. Focus on these items all year; don't get distracted by other large projects, which may have to wait. Focus on your strengths and be honest about your limitations. Some tasks should still be outsourced.
2. Creating a budget that works for the culture of your firm.
Having a process and sticking to it is key. Identify how your firm is organized, whether by practice groups, industries or location. Budgets allow you to plan ahead and evaluate events and sponsorships holistically. Centralizing the dollars reduces the chance for random acts of marketing and business development. Match your operational budget to the goals you set for the year. EDUCATE. TRAIN. REQUIRE.
Work with the willing.
3. Launching a beta business development coaching program.
Choose a combination of mid- and senior-level partners for the program. Work with the willing. At the start of the program, discuss their business development goals and make a list of target clients, prospects and referrals. Continue to meet twice a month to discuss progress and next steps for each target on the list. Although the attorneys are ultimately responsible for making calls and must commit time to business development to be successful, Marketing can make the process easier by sending follow-up emails after each meeting to recap what was discussed and outline action items; assistants can add contacts into the CRM.
4. Tackling random acts of events and sponsorships.
Content may be king, but data is your best friend. Track the number of hours the firm spends on seminars and events. Ask yourself:
Do I have an attorney champion? Have they attended the event before? Are they involved as a volunteer or on a board or committee? Is there more than one practice group involved?
What is the goal of our involvement? Could this generate new quality leads? Does the event present opportunities to spend time with clients? Is this an opportunity to demonstrate thought leadership? Could it be repurposed or leveraged for another activity?
Implement a post-conference debrief process with firm attendees in order to determine the value of the event. Was there a direct tie between the event and new revenue generated? Set expectations; you may not get a new client the next day, but this may be an essential touchpoint for new business in the future.
5. Implementing essential technologies on a limited budget.
Determine whether you are operating on a basic, intermediate or advanced budget. Free tools, such as Canva and social media are essential on a basic budget. Utilize other tools you already have, such as your email marketing system, CRM and website CMS. On an intermediate budget, explore project management systems, webinar software and paid social media subscriptions, like LinkedIn Premium and Sales Navigator. With an advanced budget, consider marketing automation, pitch/proposal software, competitive intelligence and practice-specific software.
6. Making time for mental health.
Legal marketing is stressful! Many firms offer wellness programs. Take advantage of them, and be sure to treat yourself to whatever works for you – spa days, travel, binge-watching, meditation, etc.
Alice Simons is Marketing Communications Manager at Hudson Cook, LLP. The statements in this article represent those of the author and do not necessarily represent those of Hudson Cook, LLP, its partners or clients. Originally written for the LMA Mid-Atlantic member newsletter.