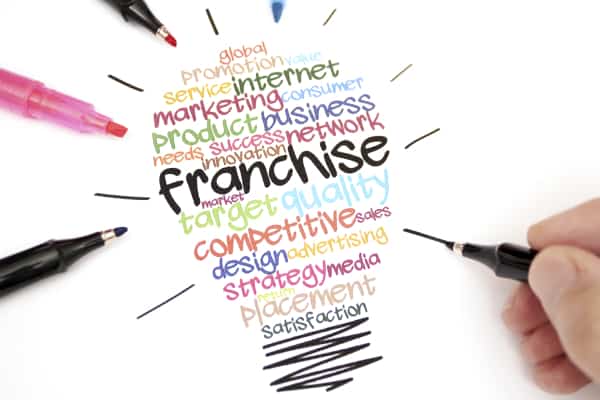 When there's a $27 billion dollar industry about there are also big law firms seeking an equally big slice of the action.  But not always.
The franchising boom in New Zealand has seen a small boutique firm –successfully carve out a niche for itself and largely dominate the 'franchise space' and providing leading legal work for franchisors and franchisees alike.
Stewart Germann Law operates in the bustling law precinct of Shortland Street, providing franchise and commercial law expertise to a growing number of kiwis entering the booming franchise industry.  
Led by Stewart Germann it has been doing that for well over 35 years.
Although Stewart has got an eye on succession planning and has strategies in place to do so, he nevertheless thoroughly enjoys his work, combining his undoubted expertise with the satisfaction of helping clients and involving himself heavily in a raft of outside activities, from Law Society committees to Governance New Zealand, The Stroke Foundation, the Medico-Legal Society and many others.
"You need to contribute to your own profession and community activities as much as you can," he told LawFuel during an interview on his practice and approach to the law.
Commencing his practice in a high profile larger law firm, Stewart set up his own practice and developed the franchise practice as one of the only lawyers who knew anything about the growing phenomenon of franchise business.
Although large firms act for some of the major franchise brands with which we are all familiar, McDonalds being the obvious example, the vast array of franchise businesses, ranging from home cleaning, lawn mowing, coffee shop ownership, beauty and personal services and just about anything and everything else, has seen more law firms joining the franchise law field.
The recent Franchise Association conference in Hamilton saw over a dozen law firms in attendance.  New Zealand is the largest franchise business adopter in the world per capita and there is no sign that the revolution is drawing to a close.
"I've never been busier," Stewart says. "But I have a great team and that makes all the difference in terms of handling new and existing work
Commercial Law Work
The practice handles a range of property and commercial law work apart from its franchising specialty, which has ensured the need to have efficient management systems.
Having well trained professional and support staff who provide the support needed has been a key to the firm's success, particularly as Stewart Germann travels regularly necessitating a back office team who can ensure work flows are handled efficiently.
He is strong on the need to provide timely, cost effective service to clients, which may sound the type of goal most firms aspire to but some fall short of also.
"I give new clients a complimentary half hour session and strongly believe in providing honest advice, as well as drafting documents  that are easily understood."
His franchise documentation is well known for its robustness and fairness, particularly for franchisees, and he is not reluctant to advise clients to walk away from potential franchises either because of their management and marketing support or simply because their agreements are onerous.
The firm has also collected a raft of franchise and law industry awards.
Last year he had to hire a Queens Counsel to warn off a mid-sized firm that had copied his franchise documentation, resulting in  a confidential settlement.
And although he is actively involved in the Franchise Association, which around half the country's franchisors belong, he sees some degree of government regulation of the industry as inevitable, according to a recent report.
He notes that any regulation should include good faith provisions of the type that he works to ensure are present in client agreements.
Specialist Services
One of the reasons for the satisfaction he derives from the practice is the fact that he has specialised in an interesting – and growing – area of activity.  He has in fact ridden the wave of franchise growth, but also contributed strongly through the Franchise Association and elsewhere, to its ethical business development.
He does not handle litigation or family law matters, which gives him the ability to focus on his areas of expertise and to grow those practice areas accordingly
Embracing leading edge technology has permitted him to expand his practice nationally with clients from one end of the country to the other.
This ability for small firms to develop specialist practices nationally is one of the keys to survival for many.  Well regarded as a market leader and promoter of the firm's specialist expertise, Stewart's reputation as 'first among equals' in this critical area of law is widely acknowledged.
So far as trust account matters are concerned, he uses the Accounting Bureau which he praises for their efficiency in handling his trust account matters.
The key, though, is maintaining an interest in both his specialist areas and the law generally.  
"You have to maintain your involvement and interest.  And give something back, too.  
"The more you give the more you get out of this business like most others."
The LawFuel "Featured Firm" List –