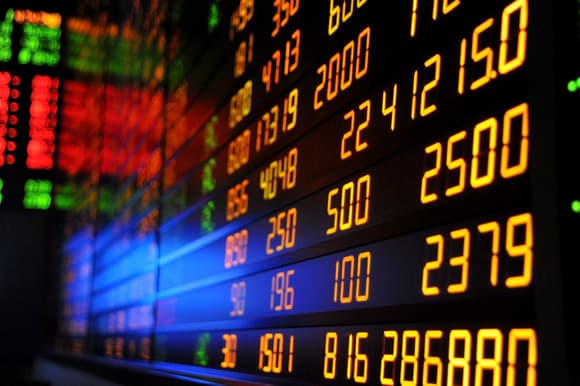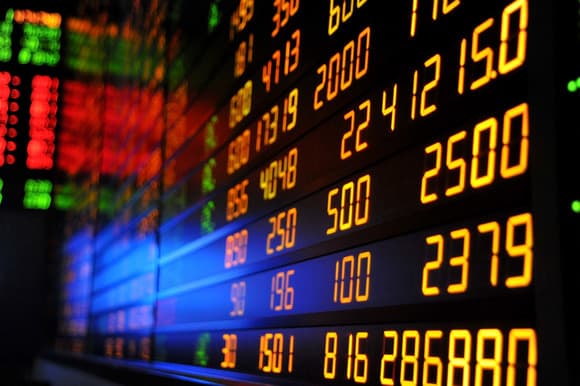 Geoffrey S. Berman, United States Attorney for the Southern District of New York, announced that MICHAEL SIVA, a former stock broker, was sentenced today to eighteen months in prison for his involvement in an insider trading scheme based on material, nonpublic information misappropriated from an investment bank by Daniel Rivas, a former employee at the bank. SIVA pled guilty on October 18, 2018, to one count of conspiracy to commit securities fraud and fraud in connection with a tender offer before U.S. District Judge Alison J. Nathan, who also imposed today's sentence.
U.S. Attorney Geoffrey Berman said: "Michael Siva corrupted his position as a stock broker to place trades in the accounts of his brokerage clients based on inside information misappropriated from an investment bank. Siva committed insider trading to make himself look like a talented stock selector. The illegal trading by Siva resulted in millions in illicit profits. This Office is committed to identifying and prosecuting inside information-sharing networks that undermine our nation's securities markets."
According to the Indictment, other filings in Manhattan federal court, and statements made in court filings and proceedings:
In August 2017, SIVA, Roberto Rodriguez, Rodolfo Sablon, Jhonatan Zoquier, and Jeffrey Rogiers were arrested and charged in a 54-count Indictment for their involvement in three overlapping insider trading schemes, generating more than $5 million in illicit profits, all stemming from information misappropriated by Rivas. Prior to the unsealing of the Indictment last year, Rivas and an additional participant, James Moodhe, pled guilty and both have been cooperating with the Government in this investigation. Since the unsealing of the Indictment, all of the charged defendants have pled guilty.
The Investment Bank and Rivas
From August 2013 through May 2017, Rivas was employed as a technology consultant in the Research and Capital Markets Technology Group of an investment bank (the "Investment Bank"). In this role, Rivas had access to an internal, proprietary system maintained by the Investment Bank (the "Deal Tracking System") containing material, nonpublic information ("Inside Information") about potential and unannounced merger and acquisition transactions, including tender offers, involving the Investment Bank. The Investment Bank's written policies prohibited the unauthorized disclosure of confidential information, which included Inside Information. Rivas had a duty, among other obligations, to maintain the confidentiality of all of the Investment Bank's confidential information, including the Inside Information.
Overview of Insider Trading Schemes
From August 2014 through April 2017, Rivas violated the duties of confidentiality he owed to the Investment Bank by serially misappropriating material, nonpublic information from the Investment Bank's Deal Tracking System and passing that information along to friends so that they could utilize it to make profitable trades. On more than 50 occasions between August 2014 and April 2017, Rivas provided Inside Information about contemplated but unannounced merger and acquisition transactions and tender offer transactions involving clients and prospective clients of the Investment Bank to friends who used that information to purchase and sell securities. In total, the insider trading based on Inside Information misappropriated by Rivas resulted in illicit profits of more than $5 million through trading in more than two dozen securities. The Inside Information was passed through three tipping chains.
The Rivas-Moodhe-Siva Tipping Chain
SIVA was a member of the first of three tipping chains outlined in the Indictment. In this tipping chain, Rivas passed inside information to Moodhe, the father of the woman with whom Rivas was living and dating. Moodhe then passed the inside information to SIVA, a broker and financial adviser at a global investment bank headquartered in Manhattan, New York. Moodhe and SIVA had known each other for more than a decade and SIVA also became Moodhe's broker.
Between 2015 and 2017, Moodhe shared with SIVA the inside information he received from Rivas so that SIVA could execute profitable trades on behalf of his financial advisory clients and himself. By at least early 2016, SIVA understood that the source of the stock tips provided by Moodhe was a corporate insider at an investment bank with whom Moodhe was friends.
In order to keep their scheme from being exposed, including by SIVA's employer, Moodhe and SIVA developed code phrases to use on the telephone so that Moodhe could surreptitiously provide SIVA with updated inside information. To further hide their scheme, SIVA and Moodhe began going to various diners outside of New York City so that Moodhe could provide stock tips to SIVA in person. During these meetings, Moodhe read from pieces of paper provided to him by Rivas, which contained detailed information about confidential impending deals, including ticker symbols, deal values and expected announcement dates. In order to hide the fact that SIVA was placing trades in his client accounts based on illicit stock tips from Moodhe, SIVA also instructed Moodhe to mark his dirty trades "solicited" in his firm's online trading platform, so that it would appear that SIVA had directed the trades as opposed to the suggestion coming from Moodhe. On occasion, SIVA also instructed Moodhe to wait to trade on a tip from Rivas until SIVA could first trade in the security on behalf of his financial advisory clients, thereby making it look like SIVA had originated the idea.
In total, between 2015 and 2017 SIVA and Moodhe used Inside Information Rivas provided to trade ahead of the public announcements of more than two dozen transactions, including numerous tender offers, allowing SIVA and Moodhe to generate illicit profits in excess of $3 million. SIVA also earned thousands of dollars in commissions on the illegal trades entered on behalf of his clients.
* * *
In addition to the prison term, SIVA, 57, of Morristown, New Jersey, was sentenced to 2 years of supervised release and ordered to forfeit $35,000.
Mr. Berman praised the investigative work of the Federal Bureau of Investigation, and thanked the Securities and Exchange Commission for their assistance.
This case is being handled by the Office's Securities and Commodities Fraud Task Force. Assistant United States Attorneys Andrea M. Griswold and Samson Enzer are in charge of the prosecution.
19-052