Bryan Marks – Any personal injury claim involves stress and time involvement, but selecting experienced attorneys who can progress your claim successfully is perhaps one of the most difficult.
Having the right lawyer can make the difference between success and failure, not just with any personal injury lawsuit (as most such cases will not go to trial anyway), but just handling insurance companies in a way that is both in your best interests and achieving a success rate that is hopefully familiar to them.
Using good word-of-mouth research, using top legal directories like Best Lawyers in America, the Martindale-Hubbell directory and others is useful, but when you have a short list identified, the best way to get a good idea of the potential personal injury lawyer you need is to ask the right questions.
Make sure you do not under-estimate your injury situation, as some do when they believe that their injuries are too minor to hire a personal injury lawyer or pursue a case. However, that scrape on your forehead may lead to a concussion. A minor injury may become major after several days. With a personal injury lawyer, you can get full compensation for all injuries stemming from the accident and the need to ensure the injuries, treatment and other matters are properly documented is important.
LawFuel handled some research on the best questions to ask a potential personal injury attorney, and we also asked experienced personal injury lawyers at Morris Law LLC who helped us to isolate the 10 important factors and questions you need to consider before hiring your to provide us with the 10 most important factors and questions you should consider when working out who should be handling your legal representation.
Check whether you have a free initial consultation also when you can ask about these important matters. Have your list of questions and ask them directly and knowing that they will help steer you towards getting the right legal advice from good hands who can achieve a top final settlement, be it from insurance adjusters or from a lawsuit outcome.
So here are the 10 key questions to find the right personal injury attorney.
1. What is Your Case Worth?
Ask what the case is worth so you have an idea of the types of cases they handle and be wary of unrealistic claims of what the case may be worth. There are expense factors like pre-existing medical conditions, discovery, expert witness and other costs that need to be taken into account and so ask the key questions, do some research and ensure that you have a good idea of what you might be looking at in terms of recovery and costs.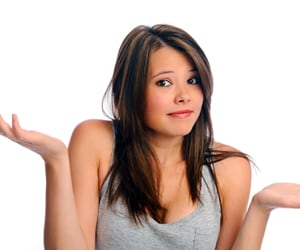 You need to make sure you have enough in your budget to cover the fees of personal injury lawyers and for filing the case in court. Along with court filing fees, you may have to pay expert witness fees, information-gathering costs, and administrative expenses.
Make sure you have a very clear idea of what fees are going to be charged (check out the section on contingency fees, below) and what the additional costs and disbursements that you may be liable for are going to be. Court costs and other expenses can mount up in any court case, or even if your claim does not go to trial, which is the likely situation.
2. Will the Personal Injury Lawyer Agree to Contingency Fees?
You should try to hire a personal injury lawyer who gets paid based on a contingency basis where the fees payment is made only when you have recovered compensation from the accident. Most will do so, but not all. So make sure your legal counsel can work on a contingency basis and on a 'no surprises' basis when it comes to fees, disbursements and the costs relating to your case.
And ask about the precise nature of the contingency fee to be charged because they vary also. For instance there may be a fixed contingency fee, a staged contingency fee and a partial contingency fee, all of which involve different levels of payment to your attorney. These will vary according to the nature of the case, its compensation amount and other factors.
Similarly, the actual amount of the fee, which will usually be between 33 per cent to 40 per cent of the compensation, will also alter depending upon the complexity of the case, the legal issues involved, whether you have an experienced personal injury lawyer and so on. Check off these details carefully.
3. What Happens with Case-Related Costs?
These are costs that can arise separately from contingent fees so you should ensure that when you are asking about contingent fees you also find out who will be responsible to meet these case-related costs should your lawsuit (if your case goes that far) is unsuccessful. Make sure you are very clear and that there are no surprises when it comes to who is paying for what in your case.
4. Does the Personal Injury Lawyer Practice Your Type of Case?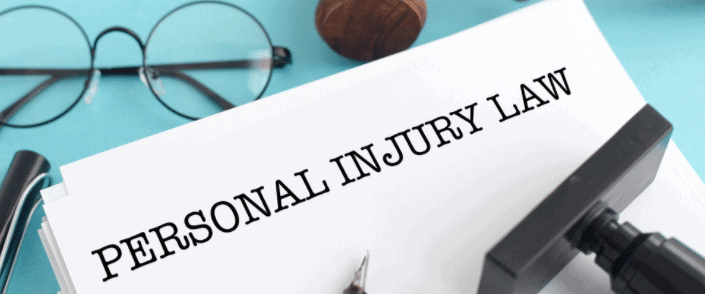 Personal injury cases range greatly depending on the type of accident that occurred and they have a vast range of different claims giving rise to the need for attorneys to become involved. The various types include:
Slip and fall cases
Medical malpractice
Animal bites
Automotive accidents
Assault and battery
Defamation
Product liability
The important point is to get the right attorney who has (hopefully) years of experience in handling your type of injury claim, or at least has a great track record for making successful claims on behalf of clients. You will need to hire a personal injury attorney experienced in your exact type of case.
5. How Does the Attorney Communicate With Clients?
Find out how effectively your attorney communicates with clients when pursuing a personal injury case. Ask how often you will receive updates and whether the lawyer uses phone calls, emails, texts, or snail mail to converse.
The communication issue is extremely important for you as a client and you need to feel comfortable that your attorney is communicating effectively, answering your questions and letting you know precisely where you are at so far as any settlement or trial progress is concerned.
6. Who in the Law Firm Will Work on Your Case?
In a typical law firm, you will find that a paralegal or another legal assistant may work on several documentation aspects of your case. Also, a senior attorney may have a junior associate cover much of the legal work.
Be aware that when you are interviewing prospective attorneys you will often have a senior lawyer before you who has plenty of experience, but they will not necessarily be the lawyer or lawyers who handle your claim. They are there to 'bring in the work', rather than actually working on your case and you do not want to fall for the rainmaker who promises everything, never to be seen (by yourself) again.
Make sure you are very clear on who in the legal team will be handling your case.
7. How Much Experience Does the Attorney Have in Court?
Often, personal injury cases will get settled out of court and that is what will normally happen. However, your case may also involve the courtroom and you need to know that you have an experienced lawyer who has handled cases like yours. You will want to hire an attorney who has experience with courtroom trials and with negotiating settlements.
Different personal injury lawyers handle different personal injury cases and you should never assume that your lawyer has handled cases like yours, notwithstanding that they may have a reputation as good lawyers and be an experienced personal injury attorney. The reality is that there are many different kinds of personal injury cases and you want to know that your attorney has experience in the one you are presently dealing with.
8. Does the Attorney Have a Clean Track Record?
You should hire a personal injury attorney with a clean track record. Check your state's bar association to see if your lawyer has a history of disciplinary actions. If your lawyer violated key regulations, you should avoid hiring him or her.
It is easy enough to find out about disciplinary or other action so make sure you double check that fact, but ask the attorney directly too.
9. Can the Lawyer Find You the Right Medical Team? 
You will need to meet with the right doctors and medical professionals to ensure you can get the best outcome from your claim. Your medical team should provide you with the necessary treatment and serve as expert witnesses in your case and having lawyers who have worked with the appropriate doctors or other medical experts is useful.
10. Does the Personal Injury Law Firm Have Support Staff?
Make sure that the law firm you choose has enough support staff to cover the complexities of your claim. The best personal injury law firms have medical staff to translate medical records and analyze your injury claim and having appropriate backup and support is key towards achieving the result you require.
Final Word
Remember that when asking these key questions of a personal injury lawyer you are working towards a successful outcome for yourself and during the stress of injury, medical issues and expenses and worry about financial affairs, you need to make sure you keep yourself together to retain and work with an attorney who will represent you fairly and professionally.
Author:
Bryan Marks is a freelance writer who has written for legal blogs and other publications on public law, personal injury and access to justice issues facing clients. He may be contacted via LawFuel at: news@lawfuel.com