A lawyer described as the "avenging angel for labor" could be the face that Uber grows to fear.
Shannon Liss-Riordan has already been christianed by the Boston Globe as the "avenging angel" for the work she has done beating companies like Starbucks and FedEx in labor cases.  Now she has her eyes on the $50-billion-plus Uber in class action lawsuits that have the newly rich entrepreneurs up at night worrying as much as counting their new-found money.
It's an issue we have reported on earlier – see here.
Liss-Riordan's main claim is that the way apps like Uber, Lyft and others classify their workers makes them employees rather than independent contractors, which could tip the massively successful business models on their head.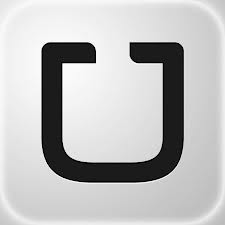 Uber has already tried several tactics against the class action and last month she won an important point in San Francisco when a judge found that over 100,000 drivers are able to join her action.
"These companies save massively by shifting many costs of running a business to the workers, profiting off the backs of their workers," Liss-Riordan says with calm intensity as she sits in her Boston office, she told Mother Jones.
So who is the New Economy attacker, anyway?
After graduating from Harvard Law School in 1996, Liss-Riordan was working at a boutique labor law firm when she got a call from a waiter at a fancy Boston restaurant. He complained that his manager was keeping a portion of his tips and wondered if that was legal. Armed with a decades-old Massachusetts labor statute she had unearthed, Liss-Riordan helped him take his employer to court—and won. "This whole industry was ignoring this law," Liss-Riordan recalls. Pretty quickly, she became the go-to expert for employees seeking to recover skimmed tips. And before she knew it, her "whole practice was representing waitstaff."
Liss-Riordan has won or settled cases for everyone from drivers and cashiers to bartenders and now those in the rapidly expanding new economy.
In 2012 she won a $14 million judgment for Starbucks baristas in Massachusetts and after she achieved a $325,000 win in respect of lost tips to skycaps at Boston airport she was titled "Sledgehammer Shannon."
Her Uber offensive began in late 2012, when several Boston drivers approached her, alleging that the company was keeping as much as half of their tips, which is illegal under Massachusetts law.

Liss-Riordan sued and won a settlement in their favor. But while looking more closely at Uber, she confirmed the suspicion that had popped up at that dinner in San Francisco: The company's drivers are classified as independent contractors rather than official employees, meaning that Uber can forgo paying for benefits like workers' compensation, unemployment, and Social Security. Uber can also avoid taking responsibility for drivers' business expenses such as fuel, vehicle costs, car insurance, and maintenance.
In August 2013, Liss-Riordan filed a class-action lawsuit in a federal court in San Francisco, where Uber is based. Her argument hinged on California law, which classifies workers as employees if their tasks are central to a business and are substantially controlled by their employer.

Under that principle, the lawsuit says, Uber drivers are clearly employees, not contractors. "Uber is in the business of providing car service to customers," notes the complaint. "Without the drivers, Uber's business would not exist."

The suit also allegesthat Uber manipulates the prices of rides by telling customers that tips are included—but then keeps a chunk of the built-in tips rather than remitting them fully to drivers. The case calls for Uber to pay back its drivers for their lost tips and expenses, plus interest.
Already, regardless of future class action successes, Liss-Riordan is already having an effect on new economy businesses with some new apps classifying their workers as employees.
The avenging angel has already achieved more than many lawyers in the new age of apps and the role of workers in the service economy.