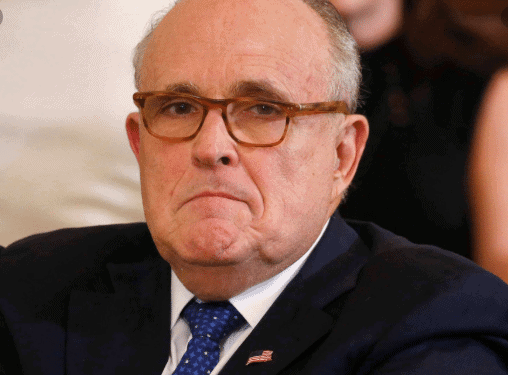 Are The Pierce Bainbridge 'Billions' Fact or Fiction . . . And What Is The Leading Law Firm REALLY Faring Financially?
Dan Garner – Donald Trump's personal attorney Rudy Giuliani recently retained senior lawyers at Pierce Bainbridge amid allegations he helped President Donald Trump manipulate U.S. foreign policy in Ukraine for political goals.
But our ongoing reporting on the law firm's battle with former Pierce Bainbridge partner Don Lewis, as well as Big Law firms Littler Mendelson and Putney Twombly Hall & Hirson LLP, has been dubbed a "Grisham Legal Thriller," "Bareknuckle Brawl" and "Legal Warfare."  
The new law firm chosen by Rudy Giuliani have been embroiled in serious issues relating to financial dealings and their use of litigation finance.
Giuliani parted company abruptly from his previous firm, Greenberg Traurig, reportedly after firm partners were concerned about public comments Giuliani made to porn star Stormy Daniels by Trump's previous personal lawyer, the now jailed Michael D Cohen.
Lewis (left) says he was retaliated against for blowing the whistle on financial misconduct. The former partner's view is that Pierce Bainbridge is the product of "smoke and mirrors" and a "financial house of cards." 
Forbes covered the matter and contained competing quotes from Lewis and managing partner John Mark Pierce on the firm's use of litigation finance.
Public filings have established the veracity of what Lewis has been saying. 
Lewis was reported by Forbes discussing the Pravati Capital issue:
 "A $9.1 million default [declared by litigation financier Pravati Capital LLC], in just two years, is hardly innovative. If used responsibly, which was not the case [Pierce Bainbridge], litigation financing is a fantastic tool to increase access to justice."
Pierce Bainbridge Finances
LawFuel  looked into the finances of Pierce Bainbridge after seeing the Forbes article. What we found was concerning. 
Public statement the firm's managing partner made about the Pierce Bainbridge financial condition do not appear to be at all correct.
Lewis had previously made claims of a shady, dishonest and precarious financial situation at Pierce Bainbridge; particularly in light of Pierce's surrounding  public statements and relating to the March 2019 $9.1 million Pravati default.
The Loan Agreements
The newly revealed filings reference six "loan agreements."
The first is dated April 26, 2019, shortly after the $9.1 Million Pravati Default was cured. 
The rest of the agreements are dated May 12, July 14, August 13, September 11 and November 14 of 2019. The dollar amounts, pledged collateral and identity of the lender or lenders are not apparent, but the impression is a precarious "loan to loan" existence for Pierce Bainbridge. 
LawFuel previously opined, as did Lewis, that Pierce Bainbridge appears to have cured the Pravati Default by taking on more debt. The monthly lending agreements seem to support this position.
This apparently almost exclusive reliance by Pierce Bainbridge on debt is concerning.  Pravati funded the firm for two years and came out of it declaring a $9.1 Million Default. 
It appears that there was a two-fold reason for the growth in the Pravati debt (1) Pierce was reportedly using funds for personal and other uses, and
(2) the Pierce Bainbridge firm has virtually zero trial victories. 
The Ice Cream Verdict & The Billions 'Recovered'
We only see one trial victory in the firm's almost three-year existence. The case involved ice cream sandwiches; the net verdict was just a few hundred thousand dollars.
Oddly, the Pierce Bainbridge website claims "$3 Billion recovered for clients," yet lists cases from 2002 and 2006 – the firm was founded in 2017.  Images from the firm web page:
Pierce's personal and professional financial issues, as well his seeming aversion to the truth, have been well documented. His second in command, James D. Bainbridge, (pictured below) has some unfortunate experiences also.
Bainbridge was accused by the Federal Trade Commission of being the ringleader in an $80 million scheme; a contemporaneous article said Bainbridge was "charged with cheating consumers." Other than this FTC event, Bainbridge's documented past is a mystery; his firm bio primarily covers academic achievements from the 1970's.
Despite hefty salaries, and fancy titles, Lewis's former partners appear to prefer the head in the sand approach.
The recently departed six senior partners, however, took action presumably upset by Team Pierce being beset by a cocktail of accusations of corruption, financial fraud, misogyny, discrimination, substance abuse, lies under oath and more, much of which is documented.  
The Pierce Bainbridge news continues to raise red flags.
With offices in five cities, the firm's public ties to litigation finance, the collateral damage within and without the legal industry of a Pierce Bainbridge implosion could be very ugly. 
The impression that the firm is operating on a month-to-month debt basis is not reassuring. 
Pierce, The Person
Sightings of information around Pierce and his lifestyle have aroused concern for the attorney with a fondness for military references and analogies.
Lewis tells a story where Pierce missed a 9:00 a.m. Tuesday morning meeting with the General Counsel and Lead Managing Director for a potential litigation financier in the August 2018. 
Text messages reveal that Pierce was still inebriated from the night before.  At 7:42 a.m., Pierce's 24/7 assistant Lauren Schaefer-Green texted Lewis say:
I swear to god, he can't drink any more, this is the best formula to lose our entire firm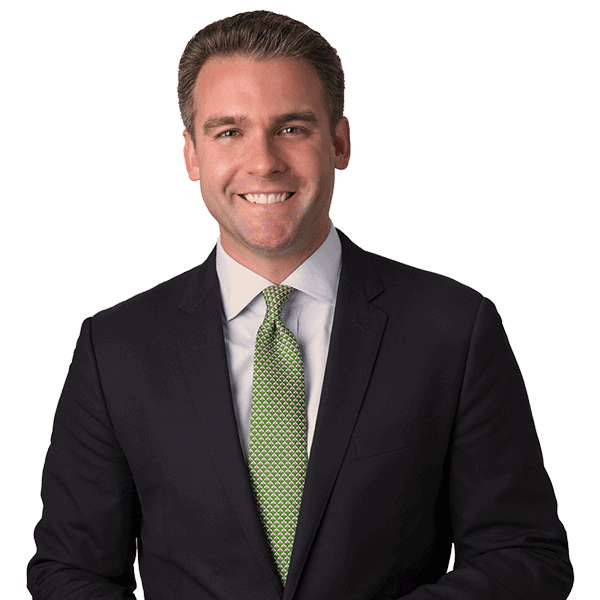 LaVigne (left) had set up the meeting through personal and professional contacts.  Lewis alerted him  that Pierce was in rough shape.
As the 9:00 a.m. meeting time approached, LaVigne checked in at 8:40 a.m. over text:
LaVigne was not happy to hear the news. news 
"The guys on the Boston Trial team Doug Curran, Conor McDonough, Mike Pomerantz and Andy Lorin, each mentioned that Pierce's behavior during the trial was erratic and that he missed meetings and prep sessions," Lewis said.
The upward-thrusting, high profile law firm that has boasted of its successes and profile clients like Rudy Giuliani may be facing its own version of the Ukranian impeachment crisis.