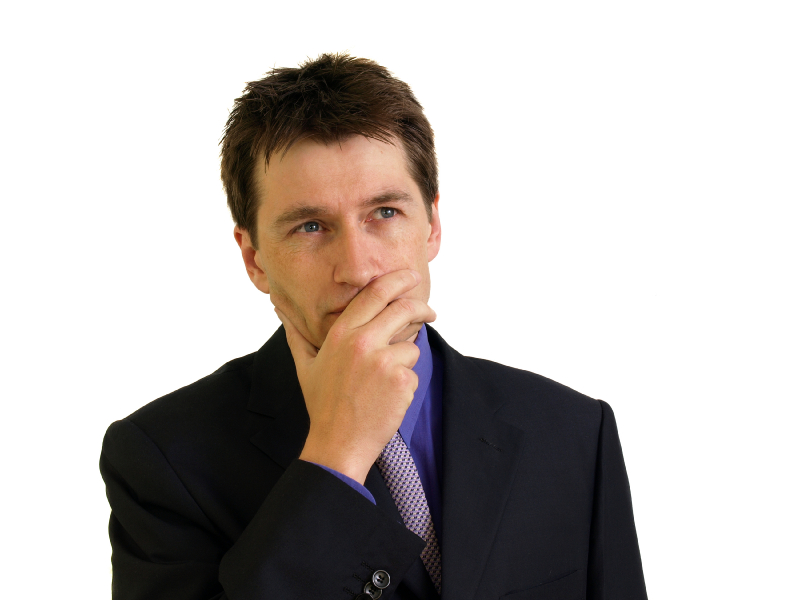 Trust law is changing, and with it the degree of risk carried by trustees. The times of having trust work on the side and responding as and when prompted by co-trustees or beneficiaries are gone. A new legislative environment, coupled with the specialist nature of fiduciary services, poses a challenge to those who do trustee work for clients. 
Whether for succession planning, risk mitigation or other reasons, growing numbers of professional services providers are seeking to divest themselves of their trusteeships and trust books generally.

Many will have communicated this objective to their private clients, who may not fully grasp the reasons for their long-time lawyer or accountant moving away from this area of service. Equally, those who serve as trustees of their own family trusts may not be aware of their increased responsibilities under recent and pending law changes nor the effect of increased beneficiaries' rights.

The risks and responsibilities surrounding trusts and those who govern and manage them means they must be placed carefully in the right hands. Service providers who have clients with trusts or who have trust-related responsibilities are likely to find that a reliable referral process through external support partners will yield the best results from a compliance and client satisfaction standpoint.

Here is practical, expert advice on the questions to consider:

Why are you a trustee? Do you want or need this role?
There are several common reasons and all are valid. It's up to the client to decide whether, under the new legislative framework, their reasons are strong enough for them to continue.
If the client is unsure of what being a trustee means in the new legislative environment, or if their current or historical conduct may not have been compliant, a conversation is warranted – and their lawyer or accountant may need to explain that the obligations and risks of being a trustee have changed. As an example, health and safety regulations and the personal impact on trustees and directors of nominee trust companies need to be carefully considered and the ramifications explained to clients.

How can I help my client trustees?
The courts have ruled that there is no such thing as a 'passive trustee', and trustees now face additional responsibilities – professional trustees even more so, which is why many lawyers and accountants are choosing to divest themselves of their trusteeships. A trustee is expected to play a strong role in governance, and adequate systems are essential.

Why is a trustee company preferable as a partner?
Briefly, because of its experience, specialisation and level of oversight. The Perpetual Guardian business, for instance, comprises of trustee specialists with national representation and a compliance focus, all regulated by the FMA.
The original statutory businesses of Perpetual Guardian were established in the 1880s, and the company now has $150 billion under corporate and personal client trustee structures and the largest trusteeship in the New Zealand charitable sector.

What due diligence does the incoming trustee undertake?
The incoming trustee should familiarise themselves with the governing documents and then satisfy themselves as to CDD (Customer Due Diligence) and AML/CFT (Anti-Money Laundering and Countering Financing of Terrorism) requirements, and gain an understanding of the trust's assets and activities, the parties to the trust and their objectives, current situations of beneficiaries, and how the trust has been run to date.

Should I retire completely as a trustee or can I remain as a co-trustee?
This should be considered on a case-by-case basis. As incoming trustee, Perpetual Guardian can accommodate trustees who wish to depart with no, or little, ongoing involvement. The company can also work with those trustees who wish to remain part of the process.

What costs do clients face in the change-of-trustee process?
Change of trustee documentation costs and external expenses relating to change of property title and bank securities are inevitable. Perpetual Guardian has onboarding packages that aim to subsidise those costs and reduce them where possible. Again, the options can be reviewed on a case-by-case basis.

What are the ongoing costs for clients? What difference will clients notice? Do they stand to get more value?
Perpetual Guardian's standard annual fee runs at $575, which covers the annual meeting, minutes and resolutions. Attendances are at around $300 an hour for specific actions or transactions. This is a specialist, focused trustee service that is designed to be proactive and supportive of client-driven actions while taking the lead on governance.

How will clients be kept informed during this process?
Active client engagement is at the heart of the process. Perpetual Guardian will meet the client with their lawyer or accountant (and financial adviser), describe the service and answer their questions. The relationship works best if all parties get to know each other and understand the priorities. An on-boarding plan is mapped out and the client is kept informed and guided through the process. The goal is to make it easy, not onerous.

Will the lawyer or accountant remain involved with the trust?
Of course. The starting position is to work with all existing service providers. Quality providers who give value for money tend to remain. Their trusted lawyer or accountant may remain involved in some capacity such as acting as an advisory trustee during a transition period. This is a win for all parties, as trust is built and the risks and responsibilities are greatly reduced. With the right information, risk can be reduced and opportunity is retained.

The landscape for trusteeship is changing in New Zealand like never before. Perpetual Guardian firmly believes the strongest approach which will provide best practice trusteeship for New Zealand is a united co-operative approach from all participants in the trustee industry. That is our founding basis for the above offering.

For more information, visit http://bit.ly/2XAqpb5 to download our discussion paper.

For more information:
About Perpetual Guardian
New Zealand's leading statutory trust business, Perpetual Guardian, was created with the coming together of Perpetual Trust and Guardian Trust. As two of New Zealand's oldest trustee companies, they have more than 130 years of experience in providing estate planning services to New Zealand individuals, families and companies.

In the private client services sector, Perpetual Guardian's mission is to ensure that every New Zealander has a Will and every child is protected by one. They do this by making Wills affordable and accessible to everyone. All consultants are specialists in their field – for example, Client Managers are experts in finding a solution that uniquely fits each client's needs, using well-crafted Wills, Trusts, EPAs and other legal structures. Perpetual Guardian helps to preserve everything clients have worked for by ensuring their wishes are carried out, often for generations, after they are gone.

The experience and reputation of Guardian Trust has made the company the preferred provider of corporate trustee services for many of New Zealand's leading corporations, financial institutions, fund managers and banks. Guardian Trust proactively monitors the obligations of its clients to their investors in a commercial and pragmatic manner and with regard to its duties at law, including the provisions of the relevant Trust deed. As a statutory supervisor and corporate trustee, Guardian Trust has over $150 billion in assets under supervision.

As the country's pre-eminent provider of philanthropic services, Perpetual Guardian offers strategic advice, long-term investment management, careful planning and a commitment to ensuring that people's generosity is effectively sustained over many lifetimes.

As the custodian of philanthropic investments, Perpetual Guardian works hard to understand and act upon the founding visions of its clients. It understands that the desire to give comes from the heart, but the ability to make an ongoing difference comes from sound thinking and careful planning. Perpetual Guardian has the expertise and experience to assist its clients in becoming more thoughtful and intentional in their giving so that their personal philanthropy can have greater impact.

Perpetual Guardian assists in creating the legal and administrative structures needed to optimise and secure its clients' legacies. It has cultivated an unrivalled presence in the charitable sector to ensure effective governance of the Trust investment strategy and smooth, transparent transfers of grants and distributions to charitable causes.

In its experience the most successful philanthropic enterprises are characterised by effective giving principals and rigorous investment strategies. Perpetual Guardian helps its clients create lasting legacies and ensure that their philanthropic funding is translated into ongoing successful results.
ReFuel with the top law news weekly that's fun to read