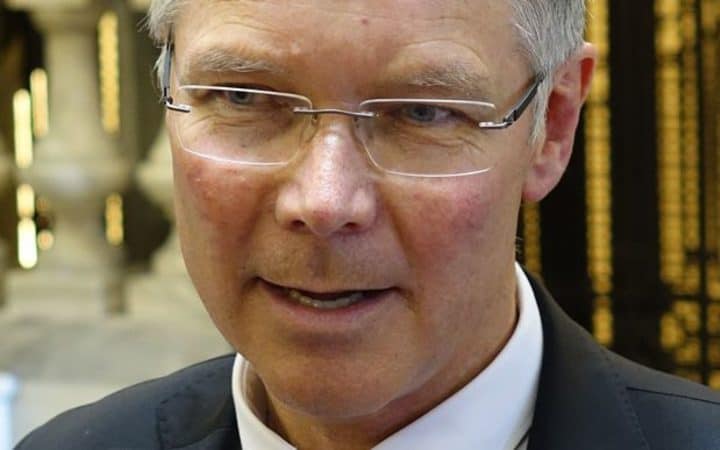 With the term of Chief Justice Sian Elias coming to an end in early 2019, the process for replacing her will now be well underway by Attorney-General David Parker (above).  And with it, there has been observed a few instances of political jockeying by those who are quite clearly vying for the job.  A legal insider has provided us with the following CJ contenders.
Included in the jockeying for position has been a series of distinct and curious shifts in thinking from senior members of the judiciary.  Below, is a review the leading contenders and their sometimes not-so-discreet political campaigning.

Justice Helen Winkelmann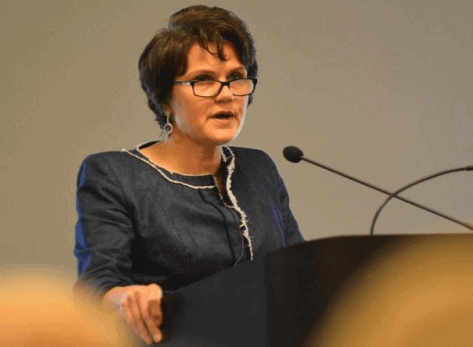 Justice Helen Winkelmann's intense ambition is matched only by her competence.  As Chief High Court judge she pulled the short straw presiding over the Kim Dot Com fiasco, and has impressed since her promotion to the Court of Appeal. 
Since then, she has made noises likely to be welcomed by her political masters, including a bold Ethel Benjamin commemorative address lamenting issues with access to justice, and her speech last week to the Criminal Bar Association conference in Rotorua which was warmly received and interpreted as a bid for the top job.
Justice Stephen Kos

The President of the Court of Appeal is deeply respected by both practitioners and judges alike for his affable nature and razor sharp mind. 
His speech on Better Justice, similar to that reportedly provided to LawFuel's own 'Power Breakfast' meeting in March, set out a radical set of justice sector reforms, including shorter sentences and open prisons, both of which correspond with the government's commitment to reducing the prison population.
While the appointment of a male middle-aged former Russell McVeagh partner may not exactly fit the demographics that the Attorney-General will be looking for, as the son of Hungarian immigrants and with a clear interest in up-heaving the justice and penal systems, he may well be a reforming Chief Justice notwithstanding his demographics.
Justice Susan Glazebrook

Supreme Court judge Susan Glazebrook is also understood to be eyeing up the top seat.  Unfortunately for her, a lateral appointment is unlikely to be seen as a considerable gamechanger, which we can expect this government to be looking to achieve in whatever appointment it makes. 
Nevertheless, Glazebrook's top-rate legal mind and clear judgments suggest she's got plenty of fire left.  The judge took a keen interest in the latest iteration of the Williams/Craig saga when it reached the Supreme Court in August, noting the power imbalance at the center of the relationship between Craig and Rachel MacGregor.  She may be keen to demonstrate her liberal credentials by penning the Court's judgment swiftly and emphasising the power imbalance of the relationship.
Justice Joe Williams

If the government really is looking for a step change in the leadership of the judiciary, Court of Appeal Justice Joe Williams is the leading candidate.  The former High Court judge, chief judge of the Maori Land Court and chairperson of the Waitangi Tribunal is the country's leading Maori lawyer, fluent in Te Reo and the practices of Shortland Street. 
If the politicians really are looking to reform justice policies, Joe Williams would surely carry the intellectual and personality traits they are looking for. Williams was one of David Parker's first appointments in December, suggesting that he wants the judge to enjoy at least one year on the Court of Appeal before a possible further promotion.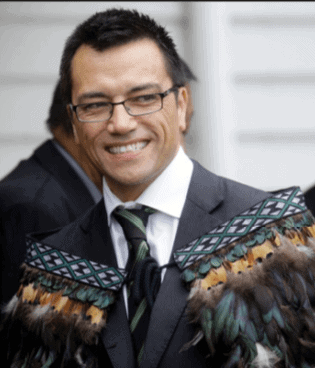 Justice Christian Whata

While High Court Justice Christian Whata is likely a few steps removed from being promoted to thesenior courts – yet – the extent to which courts can be influenced by political circumstances was on display last week when he confirmed that courts can discount an offender's sentence by a third because of their cultural background. 
Citing a childhood comprised of alcohol abuse, absentee parenting and violence, Justice Whata found "no obvious reason" to exclude deprivation when considering sentencing.  The judgment will have been noted in the Beehive and may do the judge a few favours in the months and years to come.
Of course there will be others – perhaps even from beyond the serving Justices – but those named will certainly be on the Minister's  short list for consideration.
Let us know what others might be reasonably considered.  Leave your comments.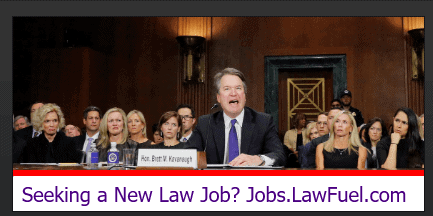 The 2018 LawFuel Power List is Coming: 
Your thoughts are welcome – Check the 2017 List here and let us know who you think should be there
ReFuel with the top law news weekly that's fun to read