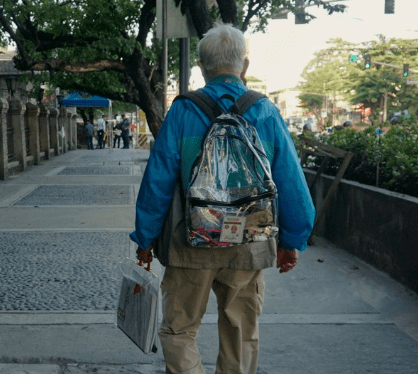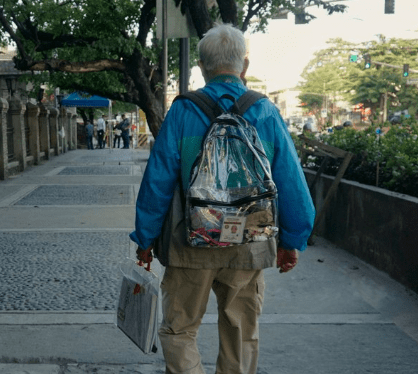 At 87, this retired police colonel is about to embark on a new career, training as a lawyer  
But at 87, Ibarra Mariano  is not yet done ticking off his checklist in life as he pursues his dream.
On Sunday afternoon, Mariano was among the first to come out of University of Santo Tomas after finishing the second set of Bar examinations in his journey to become a lawyer.
Wearing a transparent backpack and I.D. while holding a reviewer in his right hand, Mariano is one of the oldest among the 8,701 bar examinees this year.
"It is not really that hard but it is confusing and time consuming. All the important provisions of law are not even asked in the bar [examination]," Mariano told ABS-CBN News, referring to the Civil and Taxation Law, with the latter being considered as among the hardest subjects in the test.
He is concerned that his handwriting is not good, having been affected by his age. 
"I have a problem with my right hand. Sometimes it's aching. Even orthopedic doctor wanted to operate me but I said no, I may not be able to write during the exam so the operation will be done after the examination," he said.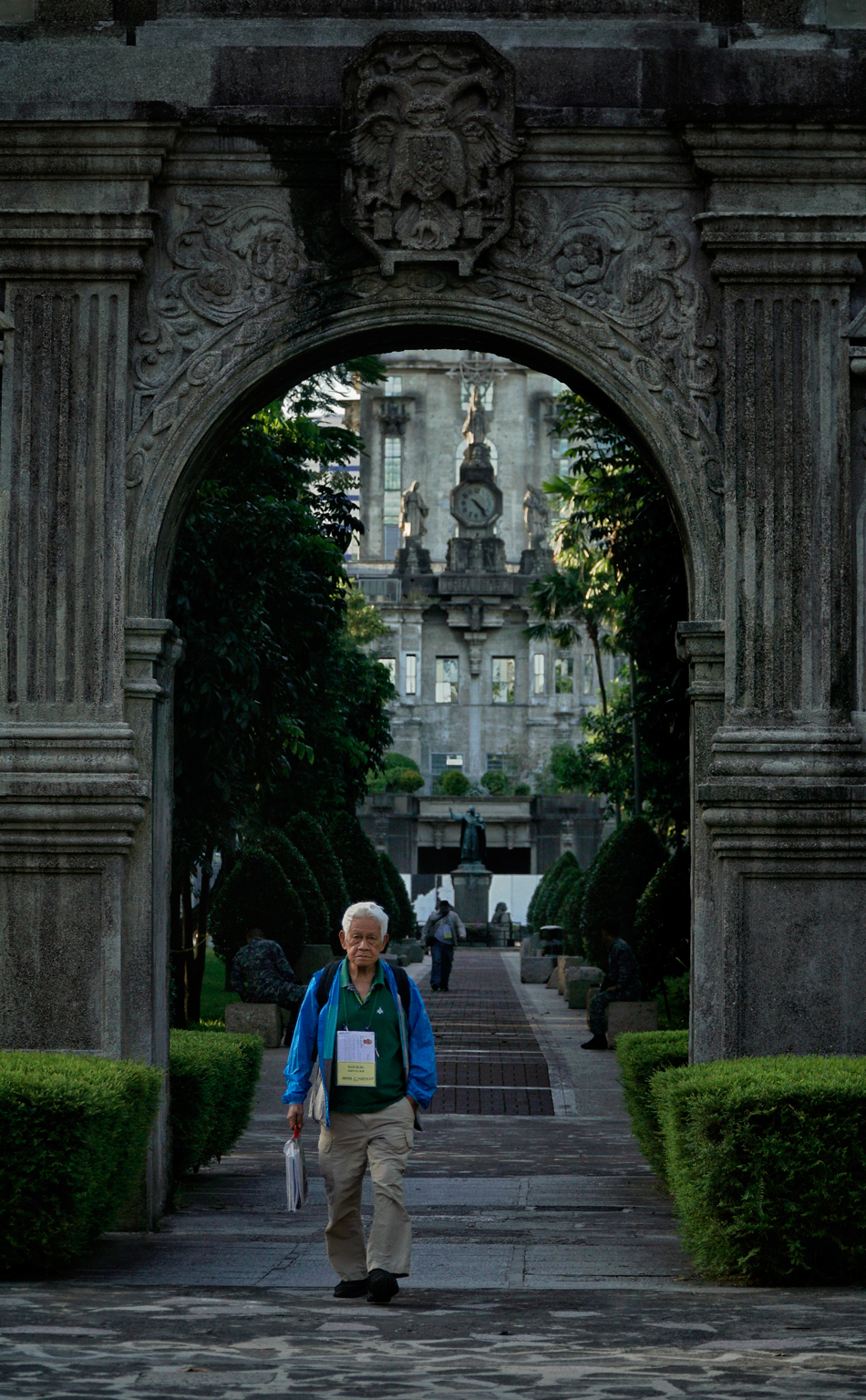 Although he graduated from the Philippine Law School in 1967, he only had the opportunity to take the bar examination in 1995 after his retirement from the Police and then he failed the course with a 70 per cent mark, just short of what he needed. 
Now 51 years after school, Mariano is still optimistic on his second attempt to be admitted to the Bar in order "to help other people, especially the unruly cops."
With the remaining two sets of examinations this month, Mariano doesn't mind spending hours reading provisions of the laws and the Constitution in order to make the grade and become a lawyer – at last.
"I am praying to God that I'll be given good health to finish the bar examination so that, I hope, I become a lawyer by next year."
There are other student who have graduated 'later' in life, although few as late as Mariano.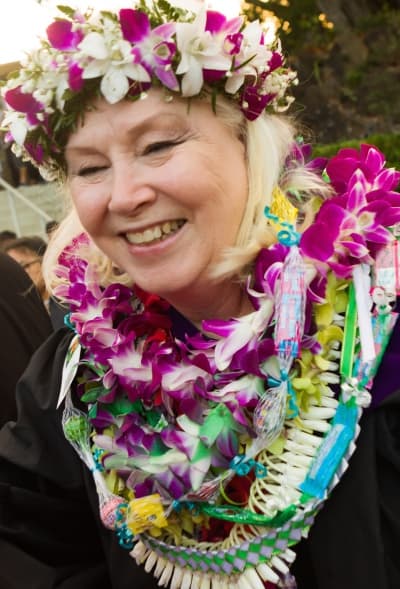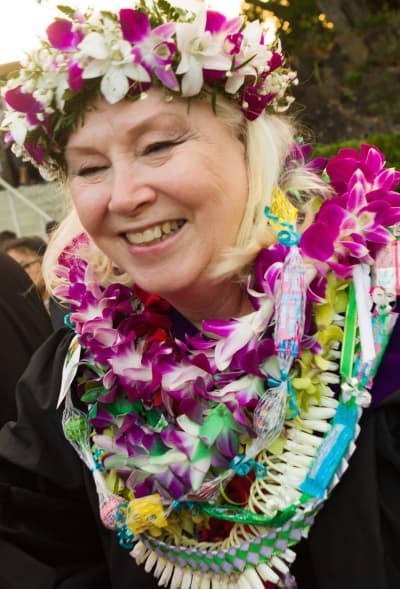 At 70, long-time Hawai'i businesswoman Kay Lorraine became the oldest student to graduate from the UH Law School when she graduated in 2017.
Late Blooming Lawyers
In the United States, the  typical law school student is between the ages of 23 and 26, according to the Law School Admissions Council (LSAC).
Almost 22 per cent of law school applicants were over 30 in the early 2000s and generally throughout other jurisdictions, the age range for students continues to rise as older students head for  law school.
In the mid-2000s in the US around 20 per cent of applications were from students over the age of 30 and 10 years later over 40 per cent of students were 25 to 39 according to the US National Center for Education Statistics.
While Mariano may be pushing the upper limits of law school age-range, his commitment and ambition is undimmed.  As it should be.