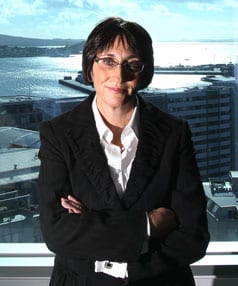 ANZ Bank New Zealand Limited (ANZ) will enter into a strategic alliance with First NZ Capital Securities Limited (FNZC) – a leading full-service and wholly locally owned share broking and investment firm.
Under the new alliance, ANZ will sell its ANZ Securities online share and bond trading platform to FNZC, but will retain a retail debt capital markets distribution capability through the alliance agreement.
The FNZC service will be called Direct Broking and will offer similar features to those currently used by ANZ Securities customers.
Partner Cathy Quinn ONZM led the firm's corporate deal team brokering the significant deal.
"The formation of the strategic alliance between ANZ and First New Zealand Capital represents a great deal for our client, the ANZ as well as its customers," says Cathy Quinn ONZM.
"We were able to draw on our firm's talent and in-depth knowledge to negotiate and advise on technology, financial services and tax to achieve an excellent outcome for the ANZ."
ANZ New Zealand Securities Limited will continue to offer current services until the sale is complete. The sale is subject to closing steps and conditions.
The deal is expected to be completed during the second half of 2018.