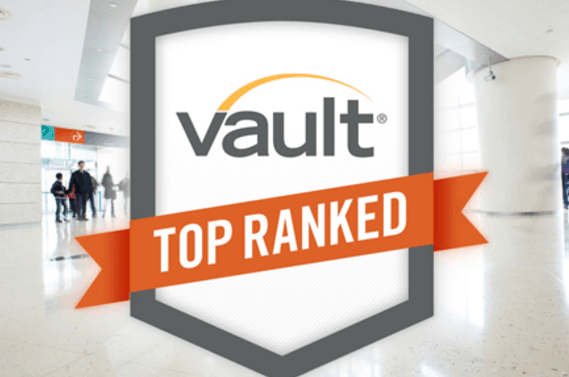 Vault Law has announced its national rankings for the most prestigious law firms, in addition to its Top 100 Best in Region & Best in Practice Area rankings for 2020. For the ninth consecutive year, MoFo was placed among the top 25 in the overall firm rankings for the "Prestige" category. MoFo also clinched the number one spot for best law firms in Northern California, underscoring the firm's market-leading position in the San Francisco Bay Area.
Additionally, MoFo was also ranked as one of the top firms for the following practice areas:
Privacy & Data Security (ranked #2);
Clean Technology & Renewable Energy (ranked #4); and
Intellectual Property (ranked #5).
Rankings for the Vault Law 100 guide are based on the assessments of lawyers at peer firms. This year, nearly 17,000 associates from all over the country were surveyed.
View the full list of rankings here.