Steven Sadow: A Proficient Legal Mind Entering Trump's Defense Team
As former President Donald Trump, who was arrested and processed in Atlanta for allegedly attempting to overturn the 2020 election – his mugshot shown – and grapples with a variety of legal challenges, his selection of well-regarded litigator Steven Sadow as part of his defense team has generated attention.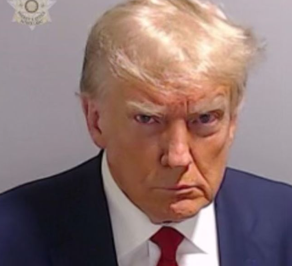 Sadow's career is marked by a roster of high-profile clients, now headed by Donald Trump, and a steadfast commitment to criminal defense.
Who is Steven Sadow?
The Steven Sadow File
Born and raised in Trotwood, Ohio, Sadow exhibited an early affinity for law. He pursued higher education at Marietta College in Ohio, distinguishing himself as a skilled football player and even a local billiards champion during his time there.
His journey led him to Atlanta, where he attended Emory Law School. Following graduation, Sadow chose to remain in the city and embark on a career dedicated to criminal defense.
A Lifetime in Defense
Unlike many legal professionals who diversify their careers through prosecutorial roles, Sadow's entire career has been dedicated to criminal defense work.
His passion for this field ignited at the young age of 11, when he was inspired by "The Defenders," a black-and-white television series, which drove him to become a criminal defense lawyer, a path he has ardently followed throughout his professional life.
Sadow's connection to the legal world doesn't end with his professional pursuits.
His wife, Susan Sadow, is a well-respected workers' compensation attorney in Atlanta. Sharing an alma mater with her husband, Emory Law School, Susan has a successful track record of settling numerous workers' compensation cases, including notable ones exceeding $1 million.
Representing the Elite
Sadow's legal journey has been punctuated by his representation of prominent figures, particularly in the music industry.
His list of clientele includes musicians such as Usher, Rick Ross, and T.I. Beyond the entertainment realm, he has also played pivotal roles in some of Atlanta's most high-profile cases.
Notably, during the 2000 murder trial of NFL linebacker Ray Lewis, Sadow represented co-defendant Jeffrey Sweeting, who was acquitted in the case. Furthermore, Sadow was at the forefront of the federal racketeering case concerning the Gold Club, a renowned strip club.
This case saw his client, club owner Steve Kaplan, plead guilty and receive a prison sentence.
Mastery of RICO Law
Sadow's familiarity with Georgia's Racketeer Influenced and Corrupt Organizations (RICO) law has been particularly notable. In a recent case, he represented rapper Gunna (Sergio Kitchens), skillfully negotiating a plea deal that allowed Gunna to maintain his innocence while pleading guilty to one RICO-related count.
Sadow's insights into RICO law have been informed by his perspective that the statute has at times been "overused" by Georgia prosecutors.
A Fresh Challenge
As Steven Sadow joins former President Donald Trump's legal team, his extensive background in criminal defense, his experience with high-profile cases, and his knowledge of intricate legal statutes like RICO bring a wealth of expertise to the table. In the midst of significant legal proceedings, Sadow's presence underscores Trump's commitment to a strong legal defense.
As the former president navigates the complexities of his case, Sadow's reputation as a seasoned and skilled attorney may prove to be a strategic asset in the courtroom.