John Bowie* – Following the Trump presidency has never been easy, but following who the lawyers are who represent Donald Trump is even more of a struggle.
A group of lawyers – mainly men – appear to represent the controversial President of the United States as he faces a raft of issues, claims, accusations and potential indictments.
Representing President Trump is no easy job.  Trump has tended to burn through lawyers just as he has hired new ones to replace those who have been fired or replaced for whatever reason.  Among former lawyers are John Dowd (below, left) Ty Cobb and Joseph DiGenova.
 (AAP)
Ty Cobb for instance lasted 10 months in the White House legal team, arguing with his client to cooperate with the special counsel before resigning in May.
Cobb, a former Hogan Lovells partner prior to his Trump appointment, he was recommended by John Dowd, saying that he had "rocks in his head and steel balls
John Dowd, a white collar criminal law specialist resigned a month earlier, also serving 10 months in his White House tour of duty.  The Washington Post reported Dowd was angry at Trump for ignoring his advice and hiring Joe DiGenova, a controversial replacement who claimed that Trump had been framed in the Russia investigation.
However DiGenova, who lacked any heavy duty federal case experience in recent years, was also dumped just six days after the announcement of his appointment.
The Current Team
We took a look at the President's legal men – the attorneys seeking to keep the President out of harm's way, if that's even possible.
1. Michael Cohen
In many ways the best known of the Trump attorneys, at least until Rudy Giuliani came along (see below).  Cohen is Trump's personal lawyer and a long time fixer for the president, famously embroiled in the Stormy Daniels brouhaha.
Cohen graduated from Colley Law School, sometimes labelled the worst law school in the United States.  He rose through the Trump Organization and ultimately became heavily involved in the presidential campaign, principally as a fundraiser.
Although a fixer for the President and for Trump in his pre-presidential life, Cohen has also become a major problem in his own right, particularly after his apparent payment of $130,000 hush money to porn actress Stormy Daniels in an attempt to buy her silence.
In April the FBI raided Cohen's office, home and hotel room in a highly publicized and unusual move that saw the a search warrant executed on the attorney, all of which indicates there was likely substantial evidence supporting the issuing of the warrant.
In addition, the New York Times reports that Cohen is under federal investigation for bank fraud, wire fraud and campaign finance violations.
2. Jay Sekulow
Jay Sekulow has a long history representing conservative Christian groups and heads the American Centre for Law and Justice (ACLJ).  He has been deeply involved  in right-wing causes in Africa, lobbying to ban abortion outright and to criminalise homosexuality among other 'causes'.
As well as acting as Chief Counsel for the ACLJ, Sekulow hosts Jay Sekulow Live!, a syndicated daily radio program which deals mainly with legal and legislative issues.  He also hosts  ACLJ This Week, a weekly television news program broadcast.
With a strong Conservative constituency, Sekulow is believed by some in Washington to have been one of the  "Four Horsemen" who "engineered" the nomination of Chief Justice John G. Roberts to the Supreme Court.

3. Emmet Flood
(AAP)
Having a legal specialty in preventing impeachments is an unusual and in many respects highly prestigious legal specialty and it is one that former Clinton lawyer Emmet Flood enjoys – hence recently joining the Trump legal team following the resignations of Ty Cobb and John Dowd.
Flood also represented Hillary Clinton during her email scandal problems, and Dick Cheney during a lawsuit after a CIA agent's identity was revealed.  He therefore comes with impeccable Beltway credentials.
He has also acted as Special Counsel in the George W Bush administration and declined a role in the Trump administration before agreeing to join the legal team as a result of the gathering momentum of Robert Mueller's investigation as regards alleged collusion with Russia.
4. Rudy Giuliani
 (AAP)
Does former NY Mayor Rudy Giuliani need any introduction?  As former US Attorney for the Southern District of New York, perhaps the most important prosecution role in the country, not to mention numerous media appearances, Giuliani has long been a Trump stalwart.
However, like Michael Cohen, he has also brought some unwanted attention to his client through his statements and/or activities.
For instance,  in an interview with Fox News, Giuliani contradicted the White House by announcing that Trump reimbursed Cohen for his hushi-money payment to Stormy Daniels.
"That was money that was paid by his lawyer, the way I would do, out of his law firm funds," he said.
"Michael would take care of things like this like I take care of this with my clients."
Giuliani has made ongoing media appearances defending his client, including suggesting that Trump could not be subpoenaed or indicted while in office.
Former FBI assistant director Frank Figliuzzi had a frank assessment of Giuliani's press campaign.
"Every time he's gone on air, he has said something that potentially harms the president," he said.
Giuliani was named Associate Attorney General in the Reagan administration in 1981, holding the third-highest position in the Department of Justice and before taking his position as NY Southern District prosecutor in 1983, a position which saw him enjoy success and publicity in his personal litigation of some high profile criminal cases including  in the convictions of Wall Street figures Ivan Boesky and Michael Milken.
Subsequently, in 2005 he joined Bracewell & Patterson LLP (renamed Bracewell & Giuliani LLP) and became an active partner.  The firm was actively involved in the  legal and lobbying services to the oil, gas, and energy industries as well as defending pollution-causing coal-fired power plants and others.
His high profile legal and political activities, not to mention his personal relationships, represented something of a coup for Team Trump when he joined the legal fray to help out his friend and client.
 (AAP)
5. Marc Kasowitz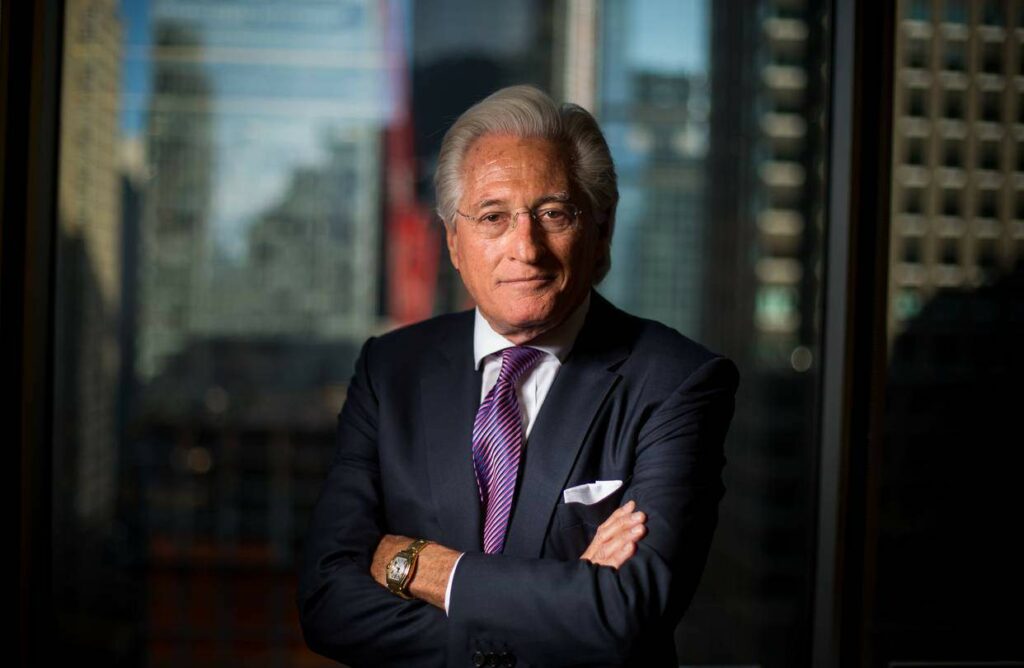 Former Mayer Brown attorney and heavy hitter Marc Kasowitz is something of an old Donald Trump legal hand, having earlier represented Trump in divorce proceedings, various lawsuits, bankruptcy cases and in allegations of sexual misconduct.
The lawyer who now heads his own law firm, Kasowitz, Benson, Torres.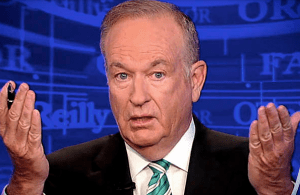 LawFuel has previously reported his representation of Fox News' former star Bill O'Reilly.
Marc Kasowitz served as Trump's outside counsel for three months during the Russia investigation and left after he allegedly sent threatening emails to a stranger who was urging khim to resign.
"I already know where you live, I'm on you," Kasowitz told the random critic.
Controversial, experienced and combative, Kasowitz has been another of the president's come-and-go legal team.
We also reported about Kasowitz when we wrote about the President's (then) "dream team".
6. Don McGahn
(AAP)
As White House Counsel,  Don McGahn is the closest thing to what would be the president's official lawyer, providing advice on legal issues directly involving the Administration, rather than the variety of personal issues that may or may not directly affect the Administration
A once influential figure in the Trump legal camp, McGahn started off as a trusted aide to the president and was heavily involved in personally recommending Neil Gorsuch as a Supreme Court Justice nominee.
According to the New York Times   Trump reportedly told McGahn to instruct the Justice Department to fire special counsel Robert Mueller, leading to McGahn apparently refusing the order and offering to resign.
His influence has since waned to the point where some reports that the two men are barely speaking.  According to Ty Cobb (above) he recused his entire staff from the Trump investigation as so many staffers were involved at key points that were under investigation.
The job for Trump lawyers has always been difficult – moreso than ever these days.
*John Bowie is publisher of LawFuel Media
>>

6 Ways For Law Firms to Generate High Quality SEO Backlinks – Interview with Chris Dreyer
List Your Law Job on LawFuel's Law Jobs Network – Click Here
>>

Latest Law Firm Briefs – Updated Daily