We reported last week about the aggressive stance taken by Cleary Gottlieb over the departure of a senior legal team to Freshfields.
We now see The Lawyer has written about the 'doomed' lockstep model, with New York legal recruiter Mark Rosen, chairman of Mark Bruce International, predicting the end of the lockstep era.
The reason we need to listen to Mark Rosen is because he is the recruiter who placed Cleary's Ethan Klingsberg at Freshfields and Cravath's Scott Barshay at Paul Weiss.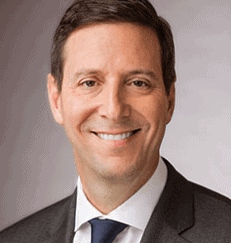 He also facilitated Scott Barshay's defection from Cravath Swaine & Moore to Paul, Weiss, Rifkind, Wharton & Garrison, as well as moves by other Cravath M&A partners, including Eric Schiele and James Woolery, The Lawyer reported.
So what of Lockstep?
The remuneration model has been proclaimed dead before, with one blog item referring to the The New York Times piece $11 Million a Year for a Law Partner? Bidding War Grows at Top-Tier Firms which referenced the news that Sandra Goldstein had left Cravath for Kirkland, and a reported compensation package of $11-million/year for five years, plus a signing bonus.
It is such defections that have challenged the job-for-life culture of Big Law firms with big stories and fees too. Firms like Cravaths, Cleary Gottlieb, Slaugher and May and others in Britain are firms using the lockstep model which is designed
The defections threaten the cradle-to-grave culture at venerable firms, such as Cravath and its peers in the US as well as firms like Slaughter and May in Britain. Behind each of these is a payment system known as the lockstep.
Lockstep is based largely on the seniority of lawyers, but as senior lawyers – or even those lower down the seniority ranks – gain investment banker-type remuneration, the lockstep system is becoming increasingly difficult to maintain.
Lockstep is becoming more difficult to retain star lawyers who are not prepared to hang around in their corporate law offices purely until they become older.
Hence the issues dealt with by Cleary Gottlieb and the warnings emanating from the likes of Mark Rosen.
A similar aggressive stance towards talent-poaching is being seen in the UK, where a situation LawFuel described as a range war has been spreading among the top law firms.
The range war has certainly spread to Britain where top City firms are now finding themselves targets for US-based firms in particular.
In 2015 Lawyers-Monthly reported on research from Thomson Reuters Legal business which showed poaching as a major threat to the profitability of law firms in the City while research among Finance Directors of the UK's Top 100 law firms, a third of the firms see poaching as a high risk to their firm's profitability.
The lockstep compensation model is certainly under threat. Just how long it can last remains an open question.