BigLaw Pay: Understanding the Salaries of Top Law Firms
Tom Boman* Tired of hearing about the massive money made by associates at Big Law firms – and their bonuses and varied BigLaw pay benefits?
No doubt. But let's take a look at just what the biglaw pay scale that we have previously reported actually means today.
Biglaw, or large law firms with over 500 attorneys, are known for their high salaries and bonuses.
These firms typically represent large corporations and handle complex legal matters. The pay scale for associates and partners in Biglaw has been a topic of discussion for many years, with many people curious about how much these lawyers make.
In recent years, Biglaw firms have been increasing their salaries and bonuses in order to remain competitive and attract top talent, although 2023 has seen some retrenchment among the major firms as the economic headwinds hit and transactional work declines.
Even Cravaths, the ones who lend their name involuntarily to the famed 'Cravath Scale', have scaled back their London office recently.
In 2022, the starting salary for a first-year associate in Biglaw was $215,000, with bonuses ranging from $15,000 to $100,000 or more depending on the firm and the associate's performance.
According to the latest findings from NALP's 2023 Associate Salary Survey report, as of January 1, 2023, first-year associates are enjoying a significant boost in their median base salary.
The report showed that the median base salary for first-year associates now stands at $200,000—an impressive increase of $35,000 compared to the last survey conducted in 2021. These findings are based on a comprehensive analysis of 694 responses, with a noteworthy 81 percent of the submissions originating from law firms comprising over 250 lawyers.
The figures highlight the evolving landscape of associate salaries, indicating both positive growth and the dominance of larger law firms in the industry.
Partners in Biglaw firms can make several million dollars per year, with some earning over $10 million annually.
The pay scale for Biglaw associates and partners has been a subject of debate, with some arguing that the high salaries are necessary to attract and retain top talent, while others criticize the pay disparity between partners and associates.
Nonetheless, the high salaries and bonuses in Biglaw continue to be a draw for many law school graduates and experienced attorneys looking to make a career change.
What is BigLaw Pay?
BigLaw pay refers to the salary and bonuses paid to lawyers working in large, prestigious law firms. These firms typically have more than 500 lawyers and are known for representing Fortune 500 companies and other high-profile clients.
As a result, BigLaw firms are able to pay their lawyers some of the highest salaries in the legal industry.
The salary scale for BigLaw firms has increased significantly over the years. In 1968, 4th year associates were paid $16,500 (Spring), $27,500 (Fall) and $15,000 (Annual).
In 2023, some BigLaw firms pay first-year associates as much as $215,000 per year, with senior associates and partners earning even more. This increase in pay is due to a number of factors, including increased competition for top legal talent and the rising cost of living in major cities where many BigLaw firms are located.
BigLaw pay is typically structured as a base salary plus bonuses. The base salary is the amount that lawyers are guaranteed to earn each year, while bonuses are additional payments that are based on factors such as billable hours, client development, and firm profitability.
Bonuses can be a significant portion of a lawyer's compensation, with some firms offering bonuses that are equal to or even greater than the base salary.
What is an interesting trend so far as bonuses is concerned is the growing 'value' of boutique law firms which in recent times have actually paid higher bonuses very often than their Big Law colleagues.
It's important to note that not all BigLaw firms pay the same amount. While some firms are known for offering top salaries and bonuses, others may pay less but offer other benefits such as better work-life balance or more opportunities for advancement.
Additionally, BigLaw pay can vary depending on the location of the firm, the size of the firm, and the practice area in which the lawyer works.
Overall, BigLaw pay is among the highest in the legal industry and can be a major draw for lawyers looking to work in a prestigious firm.
However, it's important to weigh the pros and cons of working in BigLaw and to carefully consider factors such as work-life balance, job security, and long-term career goals before accepting a job offer.
Factors that Affect BigLaw Pay
Experience
One of the most significant factors that affect BigLaw pay is experience. As an associate gains more experience, their pay typically increases. BigLaw firms usually have a tiered system where associates receive pay raises after a certain number of years, which is the big law pay scale we see outlined in reports from AbovetheLaw scorecard and other sites like this report of ours on LawFuel.
However, it's essential to note that experience alone doesn't guarantee higher pay. Associates must also demonstrate their value to the firm by meeting or exceeding performance expectations, generating revenue, and building relationships with clients.
Practice Area
The practice area is another critical factor that affects BigLaw pay. Some practice areas, such as M&A, securities, and private equity, are typically more lucrative than others, such as public interest law or family law.
Associates who work in high-demand practice areas can command higher salaries due to the specialized skills and knowledge required. This applies to both biglaw firms and some of the specialized boutique practices that provide focused service in specific areas.
Additionally, some firms may pay associates in certain practice areas more than others due to market demand, client needs, or other factors. For example, a firm that specializes in technology law may pay its technology associates more than its real estate associates.
Geography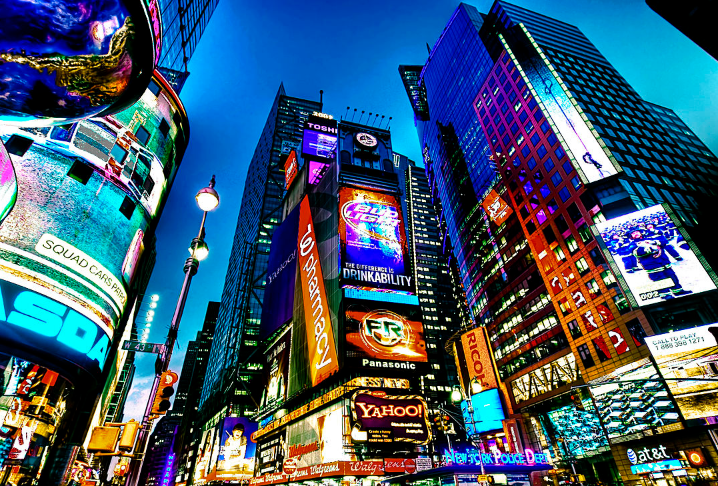 The location of a BigLaw firm can also affect pay. Generally, firms in major cities, such as New York, Los Angeles, and San Francisco, pay higher salaries than firms in smaller cities or rural areas. The cost of living in these major cities is higher, and firms must offer higher salaries to attract and retain top talent.
However, it's important to note that the cost of living is not the only factor that affects pay. Firms in smaller cities or rural areas may offer other benefits, such as a better work-life balance or lower billable hour requirements, that can offset the lower pay.
Law School Ranking
Finally, the ranking of the law school a BigLaw associate attended can also affect pay. Associates who graduated from top-tier law schools, such as Harvard, Yale, or Stanford, may receive higher starting salaries than associates who graduated from lower-ranked schools.
However, it's important to note that law school ranking is just one factor that firms consider when hiring associates. Firms also consider an associate's experience, skills, and potential for growth. Associates who graduated from lower-ranked law schools can still command high salaries if they have the necessary skills and experience.
Average BigLaw Salaries
Associate Salaries
BigLaw associates are among the highest-paid lawyers in the legal industry. According to BigLaw Investor, first-year associates at top-tier law firms can expect to earn an annual base salary of $190,000, with bonuses ranging from $15,000 to $100,000. Salaries increase with each year of experience, with sixth-year associates earning an average base salary of $365,000.
Partner Salaries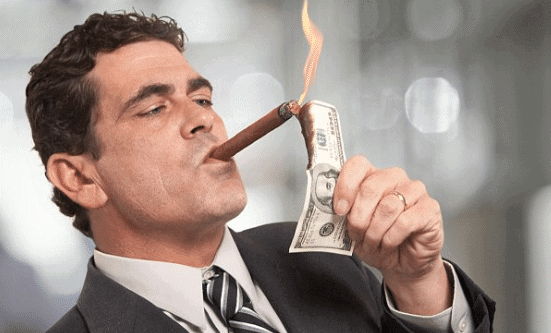 Partners at BigLaw firms can earn millions of dollars per year. According to a Bloomberg Law report, some law firms offer partners $10 million or more per year.
However, partner compensation can vary widely based on factors such as seniority, practice area, and the firm's financial performance.
Check the Wikipedia link on partner income from the largest law firms – and swallow when you see the $8 million+ taken by top-earning Wachtell Lipton.
Counsel Salaries
Counsel positions are typically held by lawyers who have significant experience but have not yet been promoted to partner.
According to Chambers Associate, counsel salaries at top-tier law firms range from $275,000 to $400,000 per year, with bonuses ranging from $30,000 to $100,000. In summary, BigLaw salaries are among the highest in the legal industry, with associates earning an average base salary of $190,000 and partners potentially earning millions per year.
Counsel positions offer a middle ground, with salaries ranging from $275,000 to $400,000 per year.
Bonuses and Benefits
Signing Bonuses
Biglaw firms typically offer signing bonuses to new associates as an incentive to join the firm. These bonuses can range from $10,000 to $100,000 or more, depending on the firm and the candidate's experience.
Some firms offer larger bonuses to associates who have clerked for a judge or have other exceptional qualifications. Bonuses are usually paid in a lump sum shortly after the associate starts working at the firm.
Year-End Bonuses
Biglaw firms typically pay year-end bonuses to associates based on their performance and the number of hours they bill.
The size of the bonus can vary widely depending on the firm and the associate's level of experience. In 2022, for example, some firms paid year-end bonuses ranging from $15,000 to $115,000 for associates who had been with the firm for six or more years.
Healthcare and Retirement Benefits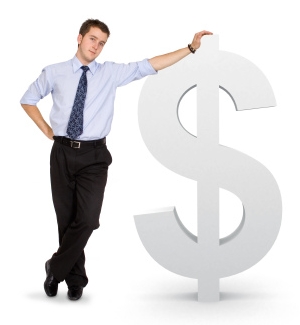 Biglaw firms typically offer comprehensive healthcare benefits to associates and their families. These benefits can include medical, dental, and vision insurance, as well as access to mental health services and wellness programs.
Some firms also offer retirement benefits, such as 401(k) plans with matching contributions. These benefits can be a valuable perk for associates who are looking for long-term stability and security.
Overall, biglaw firms offer a range of bonuses and benefits to attract and retain top talent. While the specifics can vary from firm to firm, associates can generally expect to receive competitive compensation packages that include signing bonuses, year-end bonuses, and comprehensive healthcare and retirement benefits.
BigLaw Pay vs. Other Legal Jobs
BigLaw firms are known for offering high salaries to their associates. The most common starting salary for first-year associates at BigLaw firms is $190,000, and salaries increase via a set scale. However, it's important to note that not all legal jobs offer the same level of compensation.
Outside of BigLaw, salaries vary depending on the size of the firm and the type of legal work being done. For example, small firms usually require fewer billable hours because their workload is frequently less that the biglaw firms, although that is not always the case.
Salaries reflect the workload more than an associate's willingness to put in the work. If you're completely new, you can expect to average between $80,000 and $100,000 per year in a small law firm.
On the other hand, in-house counsel positions can also offer competitive salaries, especially at large corporations.
According to Above the Law, the top 100 highest-paid general counsels make salaries comparable to or even higher than top BigLaw partners.
Specialized boutique law firms may also offer salaries comparable to BigLaw firms. According to BCG Search, dozens of mid-sized firms and sophisticated, specialized boutiques have also jumped on the Big Law salary scale bandwagon — or close to it. However, it's important to note that these firms may have different cultures and work-life balance expectations compared to BigLaw firms.
Overall, while BigLaw firms offer some of the highest salaries in the legal industry, there are other legal jobs that can offer competitive pay as well. It's important to consider not just the salary, but also the firm culture, work-life balance, and type of legal work being done when making career decisions.
Author:
Tom Boman writes on legal and law career affairs and has been published in online sites for the past five years. His most-read recent article for LawFuel was 'Ted Lasso's Top 7 Tips for Succeeding in a Career'. He may be reached at news@lawfuel.com.