By Colin Ritchie*
How would you like to dramatically lift your legal practice profits next year by lifting revenue?
What if you could ensure that the additional revenue was from fantastic new clients that you really enjoy working with?
Sounds too good to be true, but you can do it with referrals.
Let me explain.
In their law firm survey report, Innovation in a Changing Market – 2015 Legal Benchmarking Results, Macquarie Bank identified that higher performance firms were expecting 31% of their new business to come from "external referral or word of mouth".
Even the lower performance firms in the survey were expecting a quarter of their new business to be from referrals.
Source: Innovation in a Changing Market- 2015 Legal Benchmarking Results. Macquarie Bank
After repeat business from existing clients, this was the most important source of new business for the law firms in the survey.
The Size of the Opportunity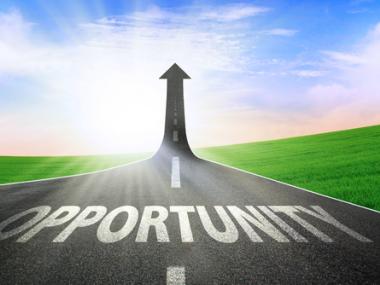 Let me put some numbers to these percentages to demonstrate the opportunity.
For illustration purposes, let me assume a fee base of $1,000,000 per principal. Based on the survey findings, a principal would be expecting between $240,000 and $310,000 of those fees to come from external referrals.
Say by implementing a referral system into the practice, the referral rate could increase by 50%, this could add $120,000 to $155,000 in extra fees per principal.
Depending on the firms existing capacity to take on extra work, potentially somewhere between 30% and 100% of these extra fees could flow to additional principal's remuneration.
For many firms this would provide principals with a significant lift in profits with almost no cost of acquisition.
The Great Qualities of Referred Clients
1. You Get the Clients You Want
You have the ability to explain to your referrers exactly the type of clients that you are looking for, so you can get clients you enjoy working with.
2.  They Expect to Pay Your Level of Fees
Your referrers will already know the level of your fees so their referrals are more likely to be comfortable with your fees and you get less price shoppers.
How do you lift referral rates?
Many referrals happen in an unstructured way as simply a word of mouth recommendation. They are unplanned and happen as part of a casual conversation.
Imagine the difference you could make if your approach to referrals was structured as part of a referral system?
For the purposes of this article the referrals I am talking about are:
Referrals from Centres of Influence

Referrals from Existing Clients
Lifting Referrals from Centres of Influence
Centres of influence (COI's) such as accountants, financial planners and other professionals are great sources of referrals.
For a start, just one COI may be able to refer you hundreds of clients over the years. They generally have lots of clients and many of them may need what you provide.
Your referral system with COI's could include these elements:
>>Accurately Target Your Ideal Client
If you want to attract referrals of clients that you really enjoy working with, then you need to be very focused on them.
There are 4 elements to your ideal client:
  Who are they?

What is their pain problem or challenge?

Where can you find them?

What is your unique solution?
>>Cultivate a Pool of COI's Who Can Refer Your Ideal Client
In my experience many smaller firms generate referrals from a very small pool of COI's. This leaves the firm exposed should that COI retire, leave their position or simply stop referring for any reason.
At any time you may have COI's who are actively referring and others that you are developing a relationship with.
>> Help Them And Their Clients
The law of reciprocity dictates that "you reap what you sow". If you want your COI's to help you by referring, how can you help them and their clients first?
>> Stay in Contact
If you don't stay in contact you run the risk of being forgotten or worse, replaced.
Find ways to ensure that this regular contact adds value to both your COI and their clients.
>>Thank your referrers
COI's take a risk by referring their client to you. Make sure that you show your appreciation for their trust in you by thanking them appropriately.
>>Measure and Manage
Know where your COI referrals are coming from and analyse any changes to this. You may be able to address an issue such as a drop in referrals from a source, before it becomes terminal.
Lifting Referrals from Existing Clients
As you would expect, elements of the referral system I have outlined for COI"s will apply to existing clients.
Existing clients will generally not be in a position to refer you as many clients as a COI potentially can, but the trade-off is that a firm generally has lots of clients who can potentially refer.
Because we are talking about lots of potential referrers, a system that doesn't depend on you becomes even more important.
The elements of the system that you might consider are:
>>

 

Provide extraordinary service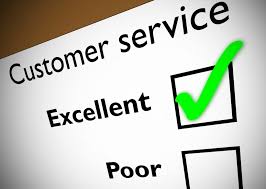 Your clients, who are generally not lawyers will still judge you.
They will judge you on what they do understand, so make sure that these aspects of your service delivery are extraordinary.
>> Focus on your existing ideal clients
They will most likely know similar people to themselves.
>>

 

Ask them for referrals
There are lots of ways to address this, but if you want more referrals, your clients need to know that you would welcome referrals
>> Thank your referrers
This is even more important with clients, as the referral may well be a family member or friend or colleague. They are taking a big step in trusting you.
>>

 

Do an extraordinary job for the referred client
Your referral source wants great feedback from the person they referred. Poor feedback reflects poorly on you and also them.
>>

 

Measure and Manage
Constantly aim to improve. Trying to do this for each lawyer without measuring your results is almost impossible.
Summary
If you would you like to dramatically lift your legal practice profits next year by lifting revenue and generate that revenue from ideal clients, this is a great way to do so.
Even if you already have referral systems in place for COI's and existing clients, imagine what improving just one element of your system could achieve?
If you don't already have a system for either and are relying on unplanned word of mouth, the sky really is the limit for the lift in your profits and your enjoyment of work by dealing with more ideal clients.
About the Author
Colin Ritchie is the principal of Ritchie Business Solutions. His focus is helping small law firms to improve profit and practice valuation in this case by building a referral system to predictably generate more of the clients you really want.
You can find out more at www.ritchiebusinesssolutions.com.au