They're the Fearsome Thirteen: Britain's top 13 women litigators, ranging from divorce divas to white collar crime fighters and defenders.  These are women who have fought their way through a male dominated profession to show they can not only foot it with the best – but they ARE the best.
Check the list of the "Fearsome Thirteen", in no particular order .
1.  Ayesha Vardag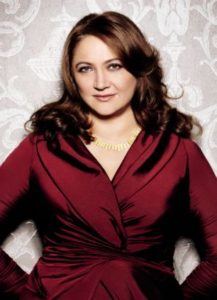 Ayesha Vardag is a divorce lawyer who is variously described as the "divorce lawyer to billionaires" (The Times).  She is also known as the "Diva of Divorce".
The founder of Ayesha Vardag Solicitors she has been described as the top divorce lawyer in Britain by any number of media outlets, once involved in a divorce lawsuit described "the most toxic" divorce battle in Britain.  She has been claimed as one of the key people turning London into the divorce capital of the world.
Ayesha Vardag entered divorce law from a blue-chip law firm with the aim of bringing top quality legal advice to the City. She rose to fame for winning the landmark Supreme Court case of German £100m  heiress Katrin Radmacher, and in the process changing the law on prenuptial agreements in the UK .
Vardags is the pre-eminent City family law firm, representing an array of celebrity and business clients among others with 45 staffers and a growing reputation built on the feisty and successful business of a woman admired by many, feared by many more and ultimately a self-made legal diva.
2.  Shami Chakrabarti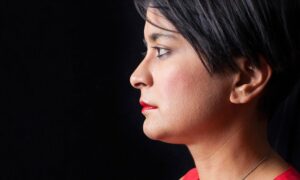 Chakrabarti ("Shami") is a leading voice in civil liberties advocacy and while she may not be a "litigator" in the usual sense she is one of the best known faces in Britain when it comes to charity work and civil liberties.
She was the directory of Liberty, the civil right organisation until taking up a role as Chancellor of the University of Essex.
Educated at the LSE, she is someone who has engendered both admiration and irritation in her message to defend human rights.  Whatever the feeling, she has engendered controversy and projects power showing her repeated wins over the government – over 90-day and then 45-day detention without trial; internment in Belmarsh prison; stop and search without suspicion and more.
She says roles such as hers require the development of a rhino-thick skin.
As The Guardian wrote:  " If I were an actress I could say, 'Darling, I never read the reviews I'm doing my art'. But when you're a campaigner, you're actually trying to change things – you're trying to change people's minds and persuade them."
One of her greatest concerns are the government's powers for mass surveillance, powers that could be furthered enabled by the investigatory powers bill. "We wouldn't let the state impose identity cards, but these," she holds up her phone, "these we buy."
Chakrabarti has been the director of Liberty, the National Council for Civil Liberties, for 12 years, before resigning.
3.  Marina Wheeler
We shouldn't describe Marina Wheeler QC as Mrs Boris Johnson because that would deprecate her considerable influence as a lawyer, author and columnist.  A specialist in public law and human rights, she has even been described (by The Indpendent) as "the brains behind Boris Johnson".
The daughter of one of Brtitain's most famous television journalists, Sir Charles Wheeler, she met Boris Johnson when she was in Brussels as a 9 year old wearing"Impeach Nixon" badge.
She has courageously (or foolishly) survived her husband's two known affairs with journalists but continues to act as a leading barrister in her own right, without any "help" from Boris, thank you very much
4. Karyl Nairn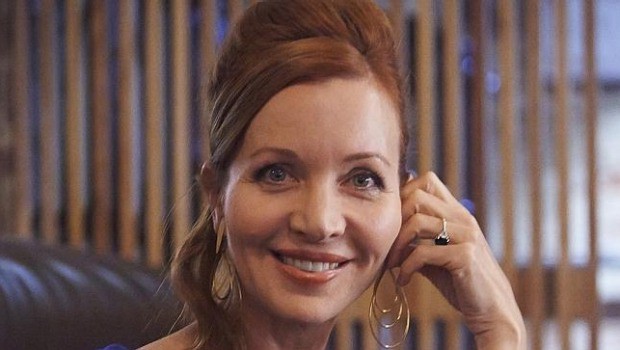 Karyl Nairn doesn't look the tough litigator with her red beehive hair and feminine outfits, belying her top lawyer status.  However the Australian-born head of Skadden Arps' global litigation and arbitration division is exactly those things.
She is best known for her successful defence of Chelsea Football Club owner Roman Abramovich, who was accused of blackmail and contractual breaches by the late Russian business oligarch Boris Berezovsky. In a case billed as the largest private litigation in the world – Abramovich was facing a damages claim of more than £3.6 billion ($6.4 billion) – Berezovsky was found to be an "inherently unreliable" witness, had his claims dismissed and was ordered to pay all legal costs.
Nairn also represented Israeli oil trader Rony Fuchs, who was sensationally imprisoned in Georgia, in the Caucasus region, in 2010 during a $US100 million ($107 million) commercial dispute with the government. Fuchs was later pardoned.
Nairn has also been assisting South Sudan against a claim from the national oil company of its northern neighbour, Sudan, over the ownership of significant oil field interests. And whatever the outcome, she'll defend her clients with style. Her wicked red beehive and feminine outfits make her a natural standout in the traditionally masculine legal profession.
"I think it's important for women to see that you don't need to pretend to be a man to be able to succeed in a world that has historically been developed by men," says Nairn, who is briefly back in Australia for work and to speak at legal events covering issues such as ethical standards in ­international arbitration.
>> See The 9 Simple Yoga Steps For Greater Energy & Strength – Click Here
5. Sasha Waas
Sasha Waas rose to greater fame with her prosecution of entertainer Rolf Harris in the sexual abuse cases that saw him jailed.  But this highly competent defender and prosecutor has more to her CV than Rolf Harris.
She has both defended and prosecuted cases involving everything from fraud to sexual misconduct, with a particular interest in cases where scientific and medical evidence is disputed, like  allegations of "Shaken Baby Syndrome" and unexplained deaths in infants.
Apart from the Rolf Harris trial she prosecuted rogue trader Kweku Adoboli, responsible for largest British banking fraud $2.3bn; the ex-Nigerian State Governor, James Ibori and associates; serial killer, Rosemary West and financier, Roger Levitt.
The Secretary of State for Foreign and Commonwealth Affairs, Mr Philip Hammond, recently announced that Sasha Waas QC will lead the St Helena Child Abuse Inquiry involving the British Overseas Territory of St Helena relating to child abuse, police corruption and incompetence.
6. Fiona Shackleton
Like her arctic explorer forebear, Fiona Shackleton – Lady Fiona Shackleton can be an ice lady when it comes to divorce work.
Her high profile clients are numerous.  So are some her cases, such as during the Sir Paul McCartney divorce when Heather Mills poured a jug of water over her head.
A relation also of Nigella Lawson she is in fact now correctly Baroness Shackleton of Belgravia – not a bad title and one she doubtless relishes.  Renowned for her very large bills, she has also fallen into some hot water over them, saying she was somewhat "slack with time sheets".  However her numerous high profile and wealthy clients are happy to pay the fees for one of Britain's foremost divorce lawyers.
7.  Helen Ward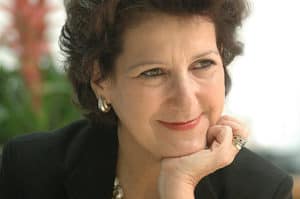 Another top divorce lawyer, she is not to be meddled with.  She represented Guy Ritchie against Madonna, FFS, and she's passionate about her work – 'I am hands-on, I do not waft into client meetings having just been briefed.'
If you are her client, there will be no alerting the paps when you arrive at court – she will use 'a secret passage'. And don't challenge her at tennis either: 'I have a really good forehand.'
She also represented luminaries such as Lord Lloyd-Webber, Bernie Ecclestone and Countess Spencer.  She confirmed her place as a world leader in family  and divorce law matters in 2007 after she successfully secured the largest ever court divorce settlement for Beverley Charman, the ex-wife of insurance millionaire John Charman.
8. Claire Montgomery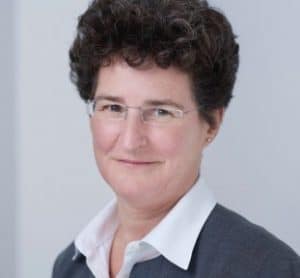 Clare Montgomery QC is a highly respected specialist in criminal, regulatory and fraud law, perhaps best known for her work on legally and factually complex cases.
For the past decade Clare has specialised in dealing with the most demanding and difficult legal cases. She has featured in the starred category of QC's recommended for crime and fraud for the whole of that period. Formerly a member of the Attorney General's Panel, Clare has also been concerned in a wide range of public law and due process cases both for and against the Government.
She was named Crime Silk of the Year in 2013 in the inaugural Legal 500 awards and was Crime Silk of the Year in the 2005 and 2011 Chambers & Partners Bar Awards. She has twice been nominated as The Lawyer's barrister of the year. She is also called to appear before the Dubai International Financial Centre.
Clare represents a range of prosecuting authorities, such as the FCA and SFO as well as acting for private clients and corporations.
 9. Sandra Davis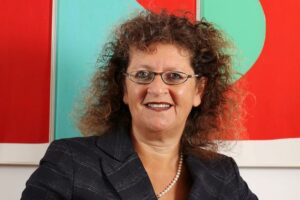 Davis is the heart of mega-firm Mishcon de Reya, having been there since she qualified over 30 years ago. Warm and smart, in Michael Kors, she is all about 'responsible lawyering'. So she might recommend a therapist. There might even be a word about reputation management.
And she will stay in touch. Davis is keen to 'empower my clients so they are able to cope psychologically and financially at the conclusion of the process'. But she admits she may have put her sons off marriage for life.
 10. Amal Clooney
 Do we need to say anything about Amal Clooney? The wife of the movie star and a civil rights activist and lawyer who was born in Beirut and who graduated from Oxford and NY University School of law she has become one of the highest-profile lawyers in Britain.  And that alone merits inclusion in this list.
11. Grace Ononiwu
Here is a woman who through drive and determination – and a lot of hard work – has become a top lawyer and is now Chief Crown Prosecutor for the West Midlands Crown prosecution Service.
Born of Nigeria Guildford College of Law and brought up in London's East End she found herself in stark contrast to her predominately white and privately educated contemporaries.
 12. Siobhan Grey
Siobhan Grey has specialised as a criminal defence lawyer for twenty years with a particular focus on serious fraud, white collar crime and confiscation proceedings, acting alone or as a leading junior, and regularly prosecuted by silks.
In the context of white collar crime, she has defended in cases brought by the Financial Conduct Authority, Serious Fraud Office and HM Revenue and Customs. She has extensive experience dealing with fraud, insider trading, money laundering and more.   . Amongst her most recent cases was the acquittal of her client, on all counts, in a case alleging £multi-million fraudulent property transactions and money laundering to accounts in the Cayman Islands.  She more recently conducted an appeal against conviction in relation to the biggest pension fraud since the Maxwell case, she acted alone and was prosecuted by a Silk instructed by the SFO
She  is frequently instructed as an appellate advocate in the Court of Appeal Criminal Division.