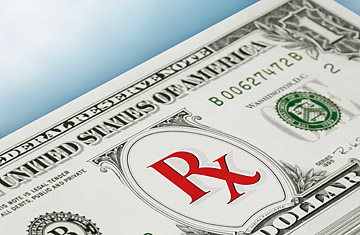 Geoffrey S. Berman, the United States Attorney for the Southern District of New York, announced that physician MUSTAK Y. VAID was sentenced today by U.S. District Judge Lorna G. Schofield to 18 months in prison for his participation in a $30 million scheme to defraud Medicare and the New York State Medicaid Program. VAID falsely posed as the owner of a medical clinic, when that clinic was in fact owned by a corrupt businessman, and falsely claimed that he had examined and treated hundreds of patients whom he had not in fact seen. VAID pled guilty on November 13, 2017, to health care fraud and conspiracy to commit health care fraud, mail fraud, and wire fraud before U.S. Magistrate Judge Henry B. Pitman.
U.S. Attorney Geoffrey S. Berman said: "The Medicare and Medicaid programs are designed to provide essential medical care to the elderly and the needy, not to enrich corrupt doctors and other fraudsters. The real victims of Mustak Vaid and his co-conspirators are U.S. taxpayers and needy patients with legitimate medical needs. Today's sentence sends a strong message that those who cheat Medicare and Medicaid, including physicians and other health care providers who abuse their positions of trust, will be held accountable and will face serious penalties."
According to the Indictment and other documents filed in federal court, as well as statements made during VAID's plea proceeding and sentencing:
Between 2007 and 2013, Aleksandr Burman owned and operated six medical clinics in Brooklyn (the "Clinics") that fraudulently billed Medicare and Medicaid approximately $30 million for medical services and supplies that were not provided, were provided without regard to medical necessity, or were otherwise fraudulently billed. Under New York State law, medical clinics must be owned and operated by a medical professional. To circumvent this requirement, Burman, who was not a medical professional, hired doctors to pose as the nominal owners of each of the Clinics. VAID was one of those doctors, agreeing to sign a variety of fraudulent documents that falsely represented to banks, Medicare, Medicaid, and others that VAID was the sole owner of Ocean Side Medical of Brooklyn, P.C., one of the six Clinics. VAID and his co-conspirators also helped prepare false medical records to support fraudulent reimbursement claims provided to Medicare and Medicaid. VAID signed medical charts falsely stating that he had examined patients, and wrote prescriptions and referrals for medically unnecessary and/or non-existent tests and supplies.
VAID is the seventh defendant, and the first physician, who has been sentenced after pleading guilty in this case and a related case. The other defendants include:
· Aleksandr Burman, the leader of the scheme, who was sentenced in a related case on May 8, 2017, to 10 years in prison;
· Marina Burman, the former wife of Aleksandr Burman and the owner of a related medical supply company, was sentenced on May 17, 2018, to three years in prison;
· Asher Oleg Kataev, a Burman business partner, was sentenced on May 31, 2018, to three years in prison;
· Alla Tsirlin, a Clinic office manager, was sentenced on June 5, 2018, to a year and a day in prison;
· Edward Miselevich and Ivan Voychak, Burman's partners who jointly ran a related ambulette company, were sentenced on June 12 and July 19, 2018, respectively, to three years in prison each.
In addition, physician Ewald J. Antoine has pled guilty and is scheduled to be sentenced on August 21, 2018. Three additional defendants – a doctor (Paul J. Mathieu), a physical therapist (Hatem Behiry), and an occupational therapist (Lina Zhitnik) – are scheduled to go to trial before Judge Schofield on November 26, 2018. These three remaining defendants are presumed innocent unless and until proven guilty.
* * *
In addition to the prison term, VAID, 45, of Roundtown, Michigan, was sentenced to three years of supervised release. Judge Schofield also ordered VAID to pay restitution of $2,669,231 and to forfeit $103,843 in ill-gotten gains.
Mr. Berman praised the outstanding investigative work of the Federal Bureau of Investigation, the Office of the Inspector General of the U.S. Department of Health and Human Services, and the New York State Office of the Medicaid Inspector General ("OMIG").
The prosecution of this case is being handled by the Office's Complex Frauds and Cybercrime Unit. Assistant U.S. Attorneys David Raymond Lewis and Won S. Shin are in charge of the prosecution.