Previously a Frankfurt-based M&A Partner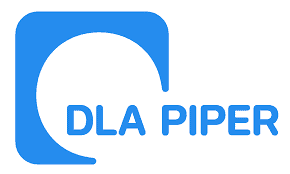 Powered By LawFuel – September 11, 2019 – DLA Piper announced today that Dr. Tim Arndt has joined the firm's New York office as a partner in the Corporate practice. While Arndt will be resident in the firm's New York office, he will divide his time between New York and Frankfurt as well as other offices of the firm's international network to cater to the global transactional needs of DLA Piper's international client base.
Arndt was previously a Frankfurt-based partner in the Global Mergers & Acquisitions practice of another international, full-service law firm, a position he held until he joined DLA Piper's Frankfurt office in February 2019.
Arndt, an experienced cross-border M&A lawyer who has been practicing in Frankfurt and New York since 2004, represents German and international entities and private equity funds in all types of domestic and cross-border M&A and corporate venture capital transactions. His broad industry experience includes the technology, automotive, insurance, food and beverage, retail, chemical, oil and gas, medical device, healthcare, financial services, real estate and manufacturing sectors.
"Tim's innovative approach and operational track record of leading deals for companies in the full range of stages, sectors and markets is a winning value proposition for our global clients," said Michael Murphy, global co-chair of DLA Piper's Insurance sector practice. "His experience and international mindset will significantly increase our cross-border execution capabilities in the US and European markets, allowing us to better service, and meet the increasing cross-border legal needs of, clients engaging in transactions inbound to, and outbound from, continental Europe and the US."
"Tim's background, business acumen, enthusiasm and 'can-do' attitude have enabled him to be more than just an advisor to his clients, but also someone who is trusted to put together and steer client-centric legal teams that are ideally suited to handle large, complex, multi-jurisdictional matters," said Richard Hans, managing partner of the firm's New York office. "With the help of the firm's global platform, he will be able to lead these transactions from a base in New York, while receiving on-the-ground support in Europe and elsewhere around the world, thereby catering to the global legal needs of clients wherever they arise."
Arndt received his Ph.D. in law, summa cum laude, from Johann Wolfgang Goethe-University in Frankfurt. He is not admitted to practice law in New York, but is licensed as a foreign legal consultant.
###
About DLA Piper (www.dlapiper.com)
DLA Piper is a global law firm with lawyers located in more than 40 countries throughout the Americas, Europe, the Middle East, Africa and Asia Pacific, positioning us to help clients with their legal needs around the world. In certain jurisdictions, this information may be considered attorney advertising.
Of Interest