Digital Marketing 'Influencer' Arrested Over $22 Million Theft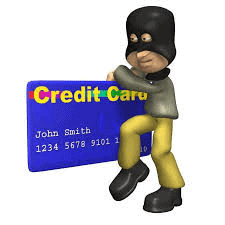 A Former Hollywood Digital Marketing Executive and Professional Poker Player Has Been Charged with Embezzling $22 Million from His Employer
            LOS ANGELES – A former executive at StyleHaul Inc., a digital marketing company that represents "influencers" on YouTube and Instagram, has been arrested pursuant to a federal grand jury indictment charging him with embezzling $22 million from his employer and using the stolen money for buy-ins at professional poker tournaments, crypto-currency investing, and other personal expenses.
            Dennis Blieden, 29, formerly of Santa Monica and now residing in Nevada, was taken into federal custody yesterday in Las Vegas. The indictment, which a federal grand jury returned on Tuesday and was unsealed today, charges him with 11 counts of wire fraud, one count of aggravated identity theft, and two forfeiture counts.
Blieden made his initial court appearance today in United States District Court in Las Vegas, and he will be arraigned on the indictment in Los Angeles at a later date.
According to the indictment, between October 2015 and March 2019, Blieden was the controller and vice president of accounting and finance for StyleHaul, a digital company once based in Hollywood, but which relocated to London in April. In this role, Blieden had control over the company's bank accounts, and allegedly abused this authority to wire the company's money to his personal bank accounts.
Blieden is charged with disguising his fraudulent behavior in various ways, including creating a fictitious lease in May 2018 for the rental of a condominium in Rosarito Beach, Mexico, which bore a forged signature of a StyleHaul executive.
The indictment further alleges that Blieden illicitly transferred $230,000 of StyleHaul's funds for his own personal use by falsely representing that the condominium was being rented for business purposes for StyleHaul's clients and employees. Blieden also created fictitious wire transfer letters purportedly from Western Union to make it falsely appear that he had caused wire transfers from StyleHaul to a client to pay money due to the client, the indictment alleges.
Blieden, who has entered and won professional poker tournaments, also frequently engaged in online gambling with crypto-currency he purchased with embezzled money, according to the government's motion requesting detention in this case. During the course of the alleged scheme, Blieden used money he stole from his employer to write $1,204,000 in personal checks to poker players, $1,134,956 was used to pay off his credit cards, and $8,473,734 was transferred to Blieden's crypto-currency accounts, according to court documents.
Shortly before his dismissal from StyleHaul, on February 21 and 22, Blieden entered into two poker tournaments, wherein the buy-in amounts were $52,000 and $103,000, respectively, court papers state. 
            If convicted of all charges, Blieden would face a statutory maximum sentence of more than 200 years in federal prison.
            An indictment contains allegations that a defendant has committed a crime. Every defendant is presumed innocent until and unless proven guilty beyond a reasonable doubt.
            This case was investigated by the Federal Bureau of Investigation.
            This matter is being prosecuted by Assistant United States Attorney Valerie L. Makarewicz of the Major Frauds Section.
            Release No. 19-144