Todd & Walker .. Contd.
Commencing Due Diligence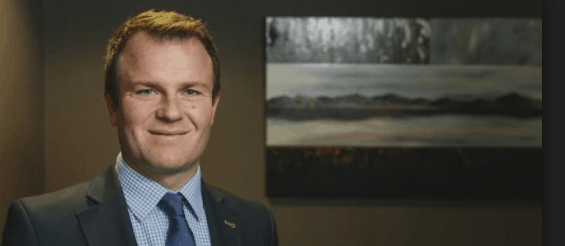 "Michael, his father and accountant began his due diligence swiftly and checked out my accounts for the last three years and Michael asked a lot of probing questions (many of which he took from the Law Societies due dilligence checklist for those contemplating going into partnership and skills he learnt after completing the Institute of Directors company directors course)."
The due diligence checks centred on questions about staff, the firm's client base, growth plans, strategic direction, risks and questions that are central to many concerned with succession planning – how long Graeme saw himself continuing permanent work.
On the final issue Graeme Todd provided a personal commitment.
"To give Michael some security I have committed to working full time for another 8 years."
Golf and The Game Plan
Graeme Todd set about drafting a heads of agreement in effect, which set out the key terms about how the practice was to run and details of the lockstep arrangement for Michael Walker to avoid his having to borrow and to buy in to the practice.
The 'buy in' practice for those taking on partners has become less attractive for younger lawyers in Graeme's view. Avoiding the requirement also made what was an already attractive proposition a lot closer to a done deal.
"It was also agreed in our heads of agreement the firm would fund the purchase of a vehicle for Michael and a country club membership.
"I would incorporate a new company which would buy my existing practice – GTODD Law to Todd & Walker Law limited. This was a basic sale from one entity to the other.
"The new company name would include both of our surnames which we saw as important as far as conveying to our clients "who we were", especially for Michael returning to private practice and from a succession communication point to my client base."
The Company Structure
Under the new arrangement both men became directors, with an equal say in how the business is run.  The precise terms are set out in their shareholder agreement, based on the Law Society's template precedent.
"Michael would have a certain number of shares and be entitled to a share of profits based on that proportion of shareholding but in order to give him financial security he would be guaranteed a minimum amount paid by salary."
Another busy year for the firm saw profit targets exceeded.  "Michael's share of profit has been significantly greater than the minimum guaranteed salary which we budgeted for in late 2016."
"We are very transparent about how the firm operates . . "
To provide for future shareholder/directors in the new company and easier division, the initial shareholding was 120 shares.  The intention is to have Michael Walker's interests increase to 50 per cent of the company as Graeme Todd's declines, along with an increasing minimum salary at agreed levels.
Old School v. New School
Deciding upon how the firm should operate can often be a sticking point in law firms that undertake the necessary changes for succession and strategic development.  But in the case of Todd & Walker Law the different 'old' and 'new school' approaches to law practice saw agreement between the new partners.
"The key factors for us our ensuring our staff are well looked after, well remunerated, consulted on almost every decision we make affecting the practice, we are very transparent about how the firm operates.
"We strive to maintain our culture which is centred around providing exceptional legal services combined with having some fun along the way."
Paying Attention To Staff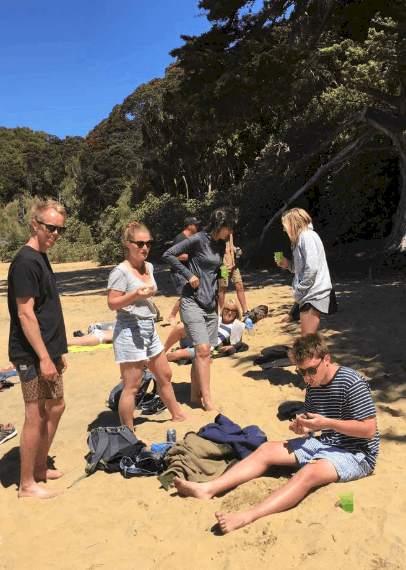 Having fun, consulting and paying well are something of a holy trinity for any firm's success and Todd & Walker hit the mark on all three.
Most of the firm's employees have a strong connection to the South with nine of its lawyers being either Otago or Canterbury graduates, although Graeme Todd notes that the stats are merely an observation and do not form any sort of firm policy on recruitment.
But building a strong firm culture is very much a central firm policy.
Regular trips away, including to Australia and a recent trip to Ulva Island (left) and ensuring the staff are rewarded and appreciated is a key component to the firm's operation and, ultimately, to its success.
"As for our staff we pay above market salaries, bi-annual bonuses (to all staff members) and other benefits (combinations of cell phones, carparks, gym membership or ski- passes), our staff also have the option of working a 4 days week by working slightly longer days to take a "normal" day off to make a long weekend, staff have their birthdays off as paid leave and we have excellent annual staff and their partners trips away, often overseas,  and excursions.
"We recently had a box at the Dunedin Ed Sheeran concert for staff and their partners."
The firm undertakes annual reviews with staff and undertakes "honest conversations" about their future with the firm, including looking at business cases and business development.
It also pays close attention towards achieving gender equity, committing to the Law Society's recent instruction policy on the matter.  Three female litigators currently work at the firm.
Practice Management
Keeping a fast-growing law firm on the rails and maintaining or increasing profitability requires good accounting and practice management systems.
The firm uses ActionStep for its practice management and together with external accountants maintains strict discipline focused on financial planning, expenditure and debtor control.
"We pride ourselves on having extremely low debtors never more than $30,000 owing over 30 days."
5 Year Plans & Other Things
Planning ahead is unquestionably a key toward managing and maintaining a successful business and Todd & Walker Law are focused on "the many phases of succession planning" as well as planning ahead generally.
"We are now looking at the 1,2,3 and 5 years ahead regularly to ensure we strive to provide excellent service to our clients both now and into the future.
"A big part of our succession plan continues to be making sure our clients know what is going on, what services we can provide, who is working for us now and ensure that client contact with staff is prioritised for all staff members.
"We like to think we empower our staff to take ownership of files and client contact in a supervised way to ensure they take responsibility and ownership of their files and develop better decision making themselves as opposed to running "everything" past a principal."
The firm recently promoted two senior solicitors, Louise Denton and Pip Roberts, to associate level as part of the firm's succession and growth strategy.  Having an enhanced senior leadership structure provides an introduction to the business aspects of the firm and provides a firm growth path.
"Michael and I are both involved with a number of community organisations in governance roles and we encourage our staff to do likewise . ."
Social Media & Pro Bono
The firm is aware of the need to maintain a strong social media presence, having rebuilt its website and maintaining active Facebook and LinkedIn pages.
"We find it a very important way of keeping our clients updated about staff announcements and recruitment along with providing a nice platform to provide "soft" legal updates and interesting articles that affect the community we live and work in."
Similarly, the firm is keenly aware of helping the communities in which is works, maintaining an active pro bono programme which sees the firm donating in excess of $20,000 in fees to local organisations bi annually.  Recent recipients have included the Wanaka Watersports facility and the group opposing the proposed Olive Leaf building Arrowtown 
"Michael and I are both involved with a number of community organisations in governance roles and we encourage our staff to do likewise and have a team of staff that play in the local Monday night business bowls competition."
The sudden growth has had its challenges especially in terms of delegation and supervision given the high level of fee earner gearing but we are all thoroughly enjoying the environment in which we are working and the firm is in excellent shape and now offers a full range of legal services.[/vc_column_text][/vc_column][/vc_row]