Bloomberg Law columnist Roy Strom writes about the Big Law lateral hire moves roaring back to life and some key changes to life in Big Law that have seen prestige take a back seat to change and efficiency
Roy Strom* – One character trait I admire in people is being able to admit when they are wrong. We're all wrong sometimes. I'm wrong a lot. It's healthy to admit it. So, in honor of my 100th column here at Big Law Business, I'm going to own up.
The first sentence in my first column, back in July 2019, turned out to be wrong—or at least poorly timed.
I wrote: "Almost any change to the prevailing Big Law business model takes a long time. Like, a really long time."
Less than a year later, I was writing about firms deciding to basically stop paying their equity partners. Pretty big change. Didn't take a long time!
Two years, two months, and one life-changing pandemic later, Big Law has never changed so quickly.
It's worth examining the scope of decisions Big Law managers have made over the past 26 months. They have been drastic and happened in the relative blink of an eye in Law Firm Years.
While many of the changes appear surface-level—working from home is not a big deal when we all do it—they reflect deeper reconsideration of some of the worst instincts and biases that I've long railed against in the Big Law business.
The ego-based requirement that a law firm purchase flashy office space just to send a W-2 to a new state is quickly fading. Nobody was thinking in early 2020 that law firms' office-first culture was somehow breathing its last breath. Today, you'd be hard-pressed to find a managing partner who wouldn't hire a great candidate in a strange city.

Roy Strom
The speedy pace of change raises an important question: After altering their businesses in response to a pandemic, will Big Law partners be more comfortable making other big changes?
Take a quick trip back to March 2020 with me. When the pandemic was expected to cause a significant downturn in the legal business, I hypothesized the Big Law lateral market could see its own shelter-in-place moment.
It happened. Lateral moves at the top 50 law firms through three quarters of 2020 fell by a third from the same 2019 period, according to data provided by Firm Prospects, which tracks such activity. Goodbye whirlwind national office tours; who needs 'em?
Firm managers reinvented the hiring process on Zoom. When former Jenner & Block chair Craig Martin opened a Chicago office for Willkie Farr & Gallagher in March 2020, he told me: "It's been a virtual relationship." This was less than two months after Tom Hanks got Covid, that indelible flashbulb moment.
Author Bio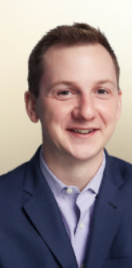 Roy Strom covers the Big Law legal market and related issues for Bloomberg Law, where this column first appeared. He may be contacted via Twitter or at [email protected]
ReFuel with the top law news weekly that's fun to read