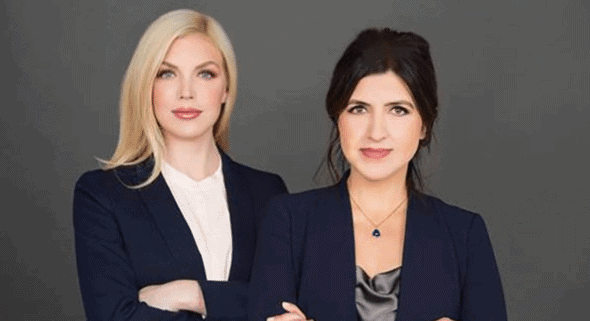 In Jones Day, the Big Law firm under intense attack in a $200 million proposed gender discrimination class action, has delivered its first detailed response to claims that it systematically discriminated against women, saying it was a "distorted picture" of the truth.
LawFuel has reported earlier on the 'spreading virus' of lawsuits against the firm and it's so-called 'male brotherhood' culture that denied women the chance to achieve success in the firm.
The firm has issued its first detailed comment on the mounting claims, as reported below –
Jones Day is proud of its success in promoting a diverse group of outstanding lawyers. Our partnership includes approximately 240 women, many of whom have become leaders in the Firm and the legal profession. The success of Jones Day's women lawyers has been supported by our inclusive culture that rewards talent, teamwork, integrity, and mutual commitment to our clients and the Firm.
The majority of our women partners are mothers who took family leaves and often worked flexible schedules during their Jones Day careers. More than half (18 of 35) of the U.S. lawyers promoted to the partnership in January 2019 were women and almost three-quarters of them had taken or were on family leave at the time of promotion, and the vast majority of the U.S. men promoted to partnership also took family leave. In January 2018, 42% (or 14 of 33) of the U.S. lawyers promoted to partnership were women, and approximately 71% of them had taken family leave.
The success of working mothers at Jones Day is not a new phenomenon. Almost 70% of the U.S. women promoted to partnership over the past decade had taken or were on family leave at the time of their promotion to partnership.
Becoming a partner is just the first step, and we are equally proud of Jones Day's track record in developing strong women leaders in numbers few firms can match. Seventeen of our offices and regions—including our largest region—are led by women partners, almost all of whom have children.
We will litigate this case in court, not in the media, and are confident we will prevail.

Jones Day
Our 17-member Partnership Committee, which advises on partner admissions and compensation, has five women, all of whom took family leave during their Jones Day careers and one of whom worked part-time for a number of years.
Forty percent of the members of our Advisory Committee are women, almost all mothers. Women serve as the relationship partner for hundreds of clients, including two of the five largest clients of the Firm.
Our largest practice group is co-chaired by one of the top female trial lawyers in the country. Our premier Issues & Appeals Practice—which in the past five years has attracted 36 former U.S. Supreme Court clerks from across the different Justices—is chaired by a woman partner who became the practice leader while working part-time after returning from a multi-year family leave. And dozens of women partners hold other Firm, office, and practice leadership positions.
These statistics belie the recent claims of six former associates (four unnamed) that women—and, in particular, women who take family leave—cannot succeed at Jones Day. The claims of pay discrimination—made only "on information and belief," without any factual support—are equally without merit. The distorted picture of the Firm portrayed in the complaint is not Jones Day.
We will litigate this case in court, not in the media, and are confident we will prevail.