If blogging is one of the best ways to build brand recognition and ranking for your law firm website, then how do you best go about finding top ideas about which to write?
After all, many lawyers who put blood sweat and tears into blog items only to find they still don't have readers flooding in, or comments, or share . . become dispirited and wonder what it's all about.
Do you just keep going (short answer: 'Yes'), or do you retreat and put it down to another online experience that's akin to finding a bad relationship on a dating site?  (short answer: 'No').
What you need to do is develop a strategy to attract readers to you blog by using some tactics that take little effort but can pay off massively in terms of traffic and search engine optimization.
You need to think about whether you have taken the necessary steps to attract readers and create a growing client list.
One of the keys is to write about things people are interested in, which can sometimes be challenging for law firm bloggers who may be faced with a range of less-than-savory or exciting issues to discuss.
Here are seven ways to come up with ideas for law marketing blogs that will keep you buzzing with content concepts that help attract readership and clients.
#1: Open a file
This is second nature to any lawyer, but open a file (a spreadsheet) or a great online tools like Evernote will be best, its free and simple.
Then make a note of the ideas you already have or can think of that is related to your firm and area(s) of expertise.
Think outside the square, think unusual, controversial, funny . . whatever it takes to generate story and blog item ideas.  Before long you will have a list that you can come back to and use, but in the quietness of good 'thinking' time you will surprise yourself with topics.
And they will be at hand when you next blog (which should be often).
#2.  Look at related blogs
You need to keep a list of your favorite blogs and see what is being read and what is being read most often (there are some tips on good links to help in that process below).  Read them and see what is new and interesting and drawing comments from the audience.
To see the blogs easily use a reader like Feedly which lets you subscribe to your blogs list and check to see what is being published.
If you're looking for a list of blogs relevant to your area and some of the top blogs then check them out on the blog engine at Technorati . .
#3. Use Google Alerts
Google alerts is a great tool to use to see what is being published online about anything you want to know about.  You can set one up to "alert" by going to Google Alerts and simply entering your word, name, phrase, whatever . .
You can then set up and configure when you want the alerts, how often etc via the popup box that will display . .
#4. Follow trends
Check online to see what is 'trending' in terms of popularity and how you can build on them for your own blog.
Are there issues related to the trending topic that you can write about that is highly pertinent to current events?
Here are some tools to help you find the 'trending' topics that can easily be used for blog writing.
•Google Trends – Tells you what people have been searching for online recently
•Twitter.com/Search – Gives you the worldwide trends in what people are tweeting
•Reddit.com – Shows you the people's news stream for key ideas and what is working
#5.  Check Your Own Work
Get inspiration from what has already succeeded.
Which blog posts have attracted the most attention?  Which created issues or interest that you can follow up on.
Sit down and go through your old posts. Group related posts together and see if you can order them into a way which makes sense as a mini-guide, so that reading one post after another in sequence is valuable.
What is being said or responded to on your own blog, Twitter account, LinkedIn account or Facebook?  Is there particular interest in any of your tweets, posts or comments? Are some arousing greater interest?  Can they be expanded and updated?
Check out which of your posts are the most popular and build, update or expand upon them.  We all know that things change rapidly, even in the law and you will always be able to take and build on your most popular posts or articles.
#6: Quora Questions
Quora is an amazing Q&A site that features questions with answers containing facts, opinions and humorous stories that are voted on by Quora members.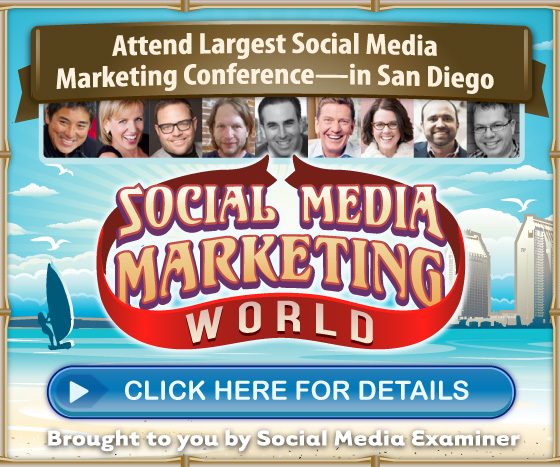 The Quora  content license permits you to reuse content by publishing it elsewhere as long as you link back to the original Quora content.
Here's how you find blog content on Quora:
Go to Quora.
Type your topic into the search bar. Quora will populate the list with common topics.
The results page will list popular questions and open (unanswered) questions. These unanswered questions are a golden opportunity to identify topics to blog about. It's likely that others out there have the same question.
Answer an unanswered question on Quora (optional).
Take your answer and transform that same content into a blog post.
#6: Topsy Tool
Topsy is another great social search tool that lets you search over a variety of social media channels using an easy to use interface and the ability to filter the results you need.
Another social search tool, Topsy, which lets you accoss allows you to search across various social channels. Topsy provides a sleek interface and provides you great control to filter your results.
Open Topsy Search.
Enter your search topic. Topsy provides you with a populated list of topics as well.
Topsy's default search results show links and images for your topic that are trending on Twitter, which is useful obviously but you can filter the results and the social network you're using.You have lots of flexibility to adjust the results.
# 8 Current Events
One of the best things to develop ideas from is what is happening now.  This ties in with the 'trends' point (above) but you need to keep a weather eye on what is happening, whether its big news or small, and tie your blog post into it.
These ideas will see you generating blog posts regularly that also register with your audience, so use them to generate compelling, regular, interesting content.