Artificial intelligence is set to change the way the legal profession operates in a way that will revolutionize the profession.
A recent ABA Journal article noted that "AI" is changing not only the way lawyers do business, but also how they think and how they interact with clients.
It is a paradigm shift on how legal business is done (although we noted from an Australian survey that law firms are not as innovative as they think they are).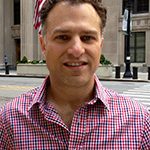 Part-owner of eDiscovery company Discovery Cracker and NeLP Jay Lieb says the revolution is coming – if not here already.
What makes artificial intelligence stand out is the potential for a paradigm shift in how legal work is done.

AI, sometimes referred to as cognitive computing, refers to computers learning how to complete tasks traditionally done by humans. The focus is on computers looking for patterns in data, carrying out tests to evaluate the data and finding results. Chicago-based NexLP, which stands for next generation language processing, is creating new ways for lawyers to look at data.
And the 'revolution' is of course without borders, disrupting the legal marketplace.
The Financial Times reported on the issue recently, noting that firms are now creating tech-type jobs such as "head of research and development" or hiring coders or artificial intelligence (AI) experts.
Change is being driven not only by demand from clients but also by competition from accounting firms, which have begun to offer legal services and to use technology to do routine work. "Lawtech" start-ups, often set up by ex-lawyers and so-called because they use technology to streamline or automate routine aspects of legal work, are a threat too. Lawtech has been compared to fintech, where small, nimble tech companies are trying to disrupt the business models of established banks, says the FT.
The FT also published its list of the most innovative law firms headed by Linklaters and Gowling WLG.
Jay Leib's interest is in predicting litigation and measuring workflows in real time, using coding and drawing on sample data to determine what is relevant.
This process greatly reduces the time needed for e-discovery and document review because the program is searching for concepts as opposed to simple keywords. The company is interested in identifying key information to predict future outcomes.

"Analytics can help in many areas of a business, not just legal," says Leib. "We can guide compliance departments to streamline internal investigations to get to key information within hours.
Part of his NexLP's work involves story telling, extracted from deep within the data – which is enormous.
According to IBM, 2.5 quintillion (2,500,000,000,000,000,000) bytes of data are created every day, and 90 percent of all data was created within the last two years. In order to tell a good story, lawyers need some way to sort through that massive data to find the right 'story' that it tells.
The massive changes in law technology – any technology – is certainly radically altering the way in which the law is going to be practiced not just in the future – but literally tomorrow.