New Zealand Judges' Panoply of Privileges
The Sunday-StarTimes provided an insight into something lawyers largely knew already: that New Zealand Judges are among the most privileged of any group in New Zaland.
The Judges possess one of the most substantial pension plans among those in the public service, effectively boosting their salaries by nearly 40 percent, but they also have an array of privileges ranging from chauffeured services to housing and travel allowances and even subsidized school uniforms – all of which the Government are evidently keen to keep under wraps.
According to LawFuel Power Law List member former Attorney General Chris Finlayson KC it is perhaps because of some embarrassment that the Crown would not release details of the panoply of privileges enjoyed by the country's judges.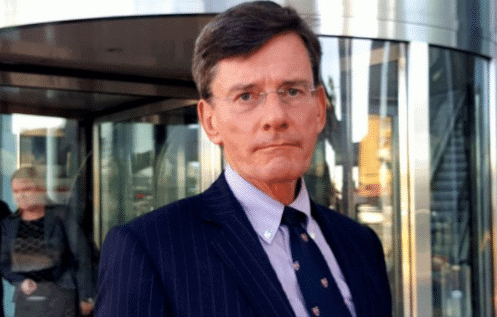 "I find it extraordinary that they won't release it. Maybe it is embarrassing?" Finlayson said.
"I compare the judges' schemes with the schemes for members of Parliament, and they are much better off. The old rule used to be that MPs would be paid the same as district court judges, and ministers the same as High Court judges. It's completely out of whack at the moment."
Taxpayer Perks
The nation's judges are also bestowed with an array of privileges funded by taxpayers – encompassing chauffeur services, housing allowances, and even subsidized school uniforms – that the Government has opted to keep hidden from public view.
The judicial benefits are meticulously detailed in what is informally termed the 'red book' of judicial entitlements, which the Sunday Star-Times sought access to, but was denied without accompanying explanation.
Similarly, the judiciary, comprising judges from the Supreme, High, District, and specialized courts, alongside coroners, has maintained an apparent silence on this matter.
The retirement provisions, enabling judges to contribute to a superannuation fund subsequently augmented by $7.50 for each dollar they contribute, constitute a substantial component of their appealing compensation package. By contrast, Members of Parliament receive $2.50 from public funds for each dollar they allocate.
Annual earnings for Supreme Court judges stand at $542,600, Court of Appeal judges are granted $510,100, High Court judges receive compensation of $487,300, and District court judges are remunerated with $370,400.
At the summit of this hierarchy, Chief Justice Dame Helen Winkelmann commands the highest salary of $578,000.
This figure even surpasses the earnings of Prime Minister Chris Hipkins, who earns $471,049. (Backbench MPs receive nearly $164,000, supplemented by extra remuneration for additional parliamentary responsibilities, while Cabinet ministers are compensated with $296,007.)
The chief coroner receives a salary of $380,400, with coroners earning $333,300.
In October, the Remuneration Authority, responsible for determining the remuneration of judges and MPs, enacted a 2 percent salary increment.
Judges residing regularly in Wellington also receive a housing allowance of $20,000 if they reside outside the capital – slightly more than MPs can claim within a year.
Furthermore, Supreme, Court of Appeal, and High Court judges are entitled to utilize limousine services provided by the Crown – a privilege extended by the Department of Internal Affairs for VIPs – for their transportation to and from court proceedings.
However, the specifics of their remaining privileges, along with the associated costs, remain veiled in secrecy. The Sunday Star-Times' endeavor to obtain a copy of the 'Red Book' in early May was met with the request being transferred to Crown Law, the government's legal advisors. They indicated that a month-long deliberation period would be necessary.
Subsequently, Crown counsel Helen Carrad conveyed their decision: "We do not intend to release additional information." When pressed for further elucidation, a spokesperson expounded, "The requested information is held within the Crown Law Office within the context of supporting the attorney-general in his role as a legal officer. While acting in this capacity, neither the attorney-general nor the solicitor-general is subject to the Official Information Act. We have no further comments to provide."
Attorney-General David Parker also opted not to address inquiries, as did the judicial benches.
Insider sources said that the undisclosed perks encompass extended sabbaticals and allowances to cover school uniforms if judges are compelled to relocate.
Traditionally, high rates of pay for the judiciary have been justified on the basis that accomplished private practice lawyers might accept reduced pay to serve as judges, and generous superannuation mitigates the potential for corruption and bribery.
Yet, Chris Finlayson dismissed this notion. Appointments to most judicial positions are made by the governor-general upon the attorney general's recommendation.
"I don't recall ever being rejected by someone I approached about joining the bench due to financial constraints," he remarked.
>> Disputes Resolution >> Litigation >> Southern Cross Health Care & More