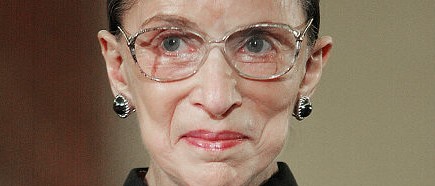 The legal and female judicial icon Justice Ruth Bader Ginsburg has died.
The famed and much-admired firebrand jurist died on Friday. The Supreme Court announced her death, saying the cause was complications from metastatic cancer of the pancreas.
The court, in a statement, said Ginsburg died at her home in Washington, D.C., surrounded by family. She was 87.
"Our nation has lost a justice of historic stature," Chief Justice John Roberts said. "We at the Supreme Court have lost a cherished colleague. Today we mourn but with confidence that future generations will remember Ruth Bader Ginsburg as we knew her, a tireless and resolute champion of justice."
Justice Ginsburg was an architect of the legal fight for women's rights in the 1970s. She subsequently served 27 years on the nation's highest court, becoming its most prominent member. Her death will inevitably set in motion what promises to be a nasty and tumultuous political battle over who will succeed her, and it thrusts the Supreme Court vacancy into the spotlight of the presidential campaign.
Just days before her death, as her strength waned, Ginsburg dictated this statement to her granddaughter Clara Spera: "My most fervent wish is that I will not be replaced until a new president is installed."
She knew what was to come. Ginsburg's death will have profound consequences for the court and the country. Inside the court, not only is the leader of the liberal wing gone, but with the court about to open a new term, the chief justice no longer holds the controlling vote in closely contested cases.
Though Roberts maintained a conservative record, he also split from fellow conservatives in a few important ones this year, casting his vote with liberals, for instance, to protect at least temporarily the so-called DREAMers from deportation by the Trump administration, to uphold a major abortion precedent and to uphold bans on large church gatherings during the coronavirus pandemic.
The Coming political battle
Indeed, a week after the upcoming presidential election, the court is for the third time scheduled to hear a challenge brought by Republicans to the Affordable Care Act, known as Obamacare. In 2012, the high court upheld the law in a 5-4 ruling, with Roberts casting the deciding vote and writing the opinion for the majority. But this time the outcome may well be different.
That's because Ginsburg's death gives Republicans the chance to tighten their grip on the court with another appointment by President Trump so conservatives would have 6-3 majority. And that would mean that even a defection on the right would leave conservatives with enough votes to prevail in the Obamacare case and many others.
At the center of the battle to achieve that will be Senate Majority Leader Mitch McConnell. In 2016, he took a step unprecedented in modern times: He refused for nearly a year to allow any consideration of President Barack Obama's Supreme Court nominee.
McConnell's justification was the upcoming presidential election, which he said would allow voters a chance to weigh in on what kind of justice they wanted. But now, with the tables turned, McConnell has made clear he will not follow the same course.
Instead he will try immediately to push through a Trump nominee so as to ensure a conservative justice to fill Ginsburg's liberal shoes, even if Trump were to lose his reelection bid. Asked what he would do in circumstances such as these, McConnell said: "Oh, we'd fill it."
The Notorious RBG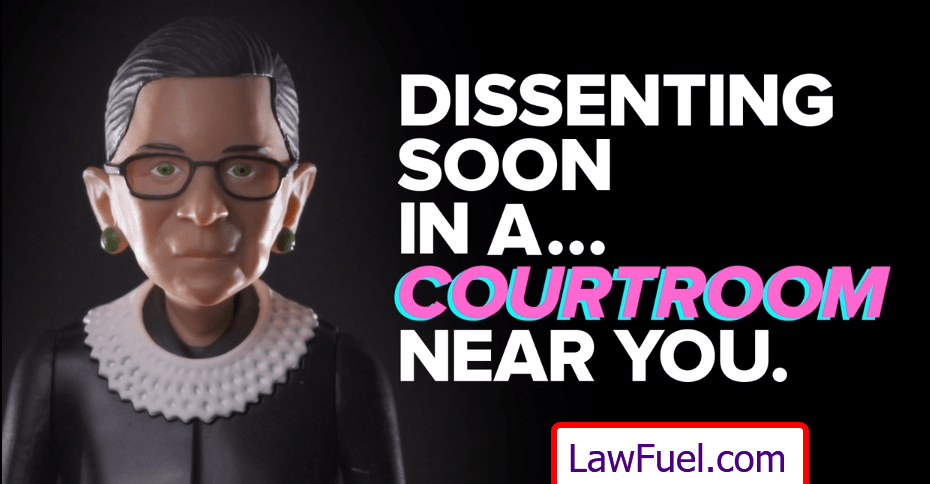 By the time she was in her 80s, Justice Ginsburg had become something of a rock star to women of all ages. She was the subject of a hit documentary, a biopic, an operetta, merchandise galore featuring her "Notorious RBG" moniker, a Time magazine cover and regular Saturday Night Live sketches.
On one occasion in 2016, Ginsburg got herself into trouble and later publicly apologized for disparaging remarks she made about then-presidential candidate Trump.
But for the most part Ginsburg enjoyed her fame and maintained a sense of humor about herself.
Brooklyn Born
Ruth Bader was born in Brooklyn andwent to public schools, where she excelled as a student, including as a baton twirler. Her mother helped driver her in her early life, but Celia Bader died of cancer the day before the future justice would graduate from high school.
Then 17, Ruth Bader went on to Cornell University on a full scholarship, where she met Martin ("Marty") Ginsburg. "What made Marty so overwhelmingly attractive to me was that he cared that I had a brain," she said.
After her graduation, they were married and went off to Fort Sill, Okla., for his military service. There Mrs. Ginsburg, despite scoring high on the civil service exam, could only get a job as a typist, and when she became pregnant, she lost even that job.
Two years later, the couple returned to the East Coast to attend Harvard Law School. She was one of only nine women in a class of more than 500 and found the dean asking her why she was taking up a place that "should go to a man."
At Harvard, she was the academic star, not her husband. The couple were busy juggling schedules and their toddler when Marty Ginsburg was diagnosed with testicular cancer. Surgeries and aggressive radiation followed.
"So that left Ruth with a 3-year-old child, a fairly sick husband, the law review, classes to attend and feeding me," Marty Ginsburg said in a 1993 interview with NPR.
Tough Schedule
Ginsburg always kept a backbreaking schedule of public appearances both at home and abroad,even after five bouts with cancer: colon cancer in 1999, pancreatic cancer 10 years later, lung cancer in 2018, and then pancreatic cancer again in 2019 and liver lesions in 2020.During that time, she endured chemotherapy, radiation and, in the last years of her life, terrible pain from shingles that never went away completely.
All who knew her admired her grit. In 2009, three weeks after major cancer surgery, she surprised everyone when she showed up for the State of the Union address.
Shortly after that, she was back on the bench; it was her husband, Marty, who told her she could do it, even when she thought she could not, she told NPR.
A year later her psychological toughness was on full display when her beloved husband of 56 years was mortally ill. As she packed up his things at the hospital before taking him home to die, she found a note he had written to her. "My Dearest Ruth," it began, "You are the only person I have ever loved," setting aside children and family. "I have admired and loved you almost since the day we first met at Cornell. … The time has come for me to … take leave of life because the loss of quality simply overwhelms. I hope you will support where I come out, but I understand you may not. I will not love you a jot less."
Shortly after that, Marty Ginsburg died at home. The next day, his wife, the justice, was on the bench, reading an important opinion she had authored for the court. She was there, she said, because "Marty would have wanted it."
Years later, she would read the letter aloud in an NPR interview, and at the end, choke down the tears.
In the years after Marty's death, she would persevere without him, maintaining a jam-packed schedule when she was not on the bench or working on opinions.
Source: NPR
ReFuel with the top law news weekly that's fun to read