Legal Fees Deposited to Personal Account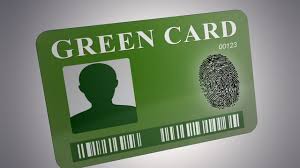 LOS ANGELES – A local paralegal was arrested today on a seven-count federal grand jury indictment charging her with defrauding clients of various immigration law firms by depositing payments for legal services and filing fees into her personal bank account, thus depriving clients of the legal services for which they had paid.
            Tanya Garcia, 40, of Whittier, was arrested at her residence this morning. She has been charged with six counts of wire fraud and one count of aggravated identity theft. Garcia is scheduled to be arraigned on the charges this afternoon in United States District Court in Los Angeles.
            According to the indictment, Garcia worked as a paralegal at various immigration law firms in Los Angeles and Riverside counties. The law firms assisted clients with matters such as obtaining asylum, relief from deportation, U.S. residence and citizenship, and work permits. From at least October 2014 until October 2018, Garcia collected payments from clients and represented the payments would be used for immigration-related legal services and filing fees. Garcia allegedly instructed the clients to leave the "pay to" line on money orders and checks blank. 
Garcia then wrote her own name in the "pay to" line on the money orders and checks, and on multiple occasions, she crossed out "U.S. Department of Homeland Security" from the "pay to" line of money orders and wrote in her own name, the indictment alleges. Garcia allegedly deposited the payments into her personal bank accounts and used the money on personal expenses including her mortgage, credit card bills, and clothes. 
When the immigration law firms' clients realized they were not receiving any legal services after paying Garcia, she refused to permit the clients to speak to a licensed lawyer, according to the indictment. Garcia allegedly defrauded the immigration law firms and their clients out of approximately $181,344.
            If convicted of all charges, Garcia would face a statutory maximum sentence of 62 years in federal prison.
            An indictment contains allegations that a defendant has committed a crime. Every defendant is presumed innocent until and unless proven guilty beyond a reasonable doubt.
            This matter was investigated by United States Secret Service, the Inglewood Police Department, and the United States Postal Inspection Service.  
This case is being prosecuted by Assistant United States Attorney Roger A. Hsieh of the Major Frauds Section and Brian R. Faerstein of the General Crimes Section.
            Release No. 19-176
Of Interest