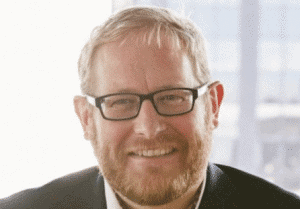 Control over the NZ Super Fund's cash pile of close to $57 billion gives a lot of power to lawyer and banker Matt Whineray.
As chief investment officer at the New Zealand Super Fund has more say than just about anyone in the country on major investments in the country, including fielding recent complaints about the fund's minor $500,000 investment in Chinese companies blacklisted by the US authorities for their role in human rights violations.
The fund has also been active in providing investment in New Zealand start-ups via venture funds designed to boost the burgeoning emerging business market in New Zealand.
The Fund has also been involved in NZ Infra (a joint venture between the Super Fund and CDPQ Infra, a Canadian pension fund) to develop Auckland's light rail system.
Apart from his role as Super Fund CEO, Whineray is co-chair of the Sustainable Finance Forum designed to help create a low emission, resource efficient and to deal with key environmental and social issues.
Sustainable finance is not, he says, any longer a niche topic. It is part of the essence of what the Super Fund, the Sustainable Finance Forum and the future investment framework will be.
Justice Minister Kiri Allan is putting her mark on her major portfolio in a manner…