Axiom Ince Scandal
In a sweeping enforcement action the UK Serious Fraud Office (SFO), in coordination with Metropolitan Police, arrested seven individuals linked to the now-defunct law firm Axiom Ince following the freezing order against former Axiom CEO Pragnesh Modhwadia in September.
The firm is embroiled in a scandal involving approximately £66 million in missing client funds and related to the Modhwadia freezing order action.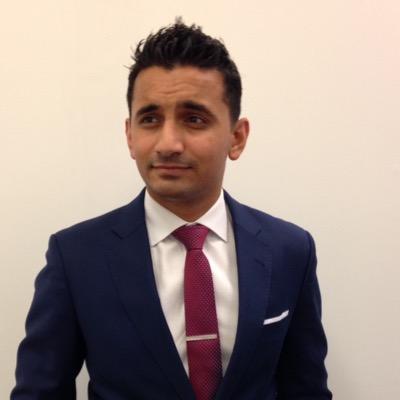 The dramatic development follows a series of coordinated raids by over 80 SFO investigators across the South East, signaling a major escalation in the ongoing criminal probe into the firm's collapse following the Modhwadia (pictured above) freezing order legal action.
The regulatory hammer came down on Axiom Ince last month when the Solicitors Regulation Authority shuttered its operations upon discovering the massive financial shortfall in its accounts.
The closure of the firm, which boasted a workforce of over 1,400 employees across 14 branches in England and Wales, has sent shockwaves through the legal community.
The firm's demise and the financial issues around the collapse raises serious questions about the fate of the missing millions and the impact on its extensive client base and employees.
The investigation's scope extends to the financial trails leading from Axiom's client accounts at Barclays to the State of India, part of complex transactions involving client funds. This probe underscores the intricate financial dealings that may have contributed to the firm's downfall.
Axiom Ince's troubled history began with its formation in May of this year, following the acquisition of the Ince Group by Axiom DWFM, a move intended to prevent Ince Group's entry into administration. The firm's aggressive expansion continued with the acquisition of the struggling insurance law firm Plexus, a move that now appears ill-fated.
Significant Questions About Axiom
Nick Ephgrave, director of the SFO, underscored the gravity of the situation, stating, "There are a number of significant questions that need to be answered. Clients from this law firm are missing many millions of pounds and more than 1,400 of its staff have lost their jobs. The impact on those affected is extremely serious."
This morning's raids, leveraging the SFO's specialist powers, represent a critical step in unraveling the complex web of transactions that led to the firm's rapid collapse.
The Metropolitan Police's decision to refer the case to the SFO due to its complexity underscores the intricate nature of the alleged fraud. The ongoing collaboration between the two agencies highlights the seriousness with which this case is being pursued.
Prior to these tumultuous developments, Axiom DWFM, headquartered in London, was a significantly smaller entity with 19 partners and fewer than 150 staff. The acquisitions of Ince Group and Leeds-based Plexus marked a dramatic, albeit short-lived, expansion.
This high-profile case highlights the vulnerabilities and regulatory challenges within the legal and financial sectors.