Attorneys Crossed Paths Frequently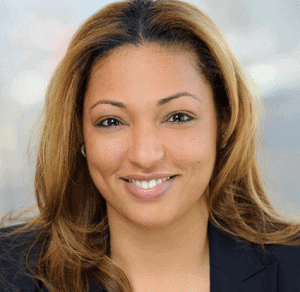 Powered By LawFuel –Boston, MA, September 4, 2019 – International law firm Sullivan & Worcester today announced that Angela Gomes has joined the Boston office as a partner in the Corporate practice. Angela, who moves to Sullivan from Skadden, focuses her practice on securities regulation and corporate finance, as well as mergers and acquisitions and general corporate matters.
"Angela is a terrific addition to Sullivan's Corporate practice group and we're happy to have her on our team," said Joel Carpenter, managing partner of the firm. "With extensive experience in a wide range of transactional matters, her practice dovetails nicely with our clients and where we expect to see growth. We've worked with Angela many times and have repeatedly been impressed by her talent."
Angela has crossed paths frequently with Sullivan attorneys on transactional and finance matters related to one of the firm's longest standing clients. She also has significant experience overseeing complex large-scale acquisitions, divestitures and corporate finance transactions.
Sullivan Partner Lindsey Getz, who has worked extensively with Angela, adds "Sullivan's Corporate group is further strengthened by Angela's capabilities and experience. She brings considerable depth to our team, enabling us to continue to provide our clients with the highest level of comprehensive legal services."
Angela was among Massachusetts Lawyers Weekly "Top Women of Law" in 2017 and was honored by the Greater Boston Chamber of Commerce in 2015 as one of "Ten Outstanding Young Leaders." Active in the civic community, she is a past president of the Massachusetts Black Lawyers Association and has served as director of several nonprofits, including The Boston Dance Alliance, The Midas Collaborative, Greater Boston Legal Services and Lawyers for Civil Rights. Angela was also recently selected as a Minority Corporate Counsel Association Rising Star for 2019.
"I've known the lawyers at Sullivan for many years and have always been impressed by how smart, efficient and dedicated they are to achieving positive outcomes for their clients," Angela said. "Sullivan's philosophy regarding client service mirrors my own, and the firm's platform will enable me to continue to serve my clients and develop my practice in a collegial, supportive setting."
Angela earned her undergraduate degree from Boston University (2001) and received her juris doctor from Boston University School of Law (2005). During law school, she served as both vice president and then president of the Black Law Students Association. She also was articles editor of the Journal of Science and Technology Law. Acknowledging her service, in 2010 Boston University School of Law Black Law Students Association awarded Angela its "Young Alumni Award," and in 2018 they awarded her with the "Trailblazer" award. In 2014, Boston University School of Law presented her with its "Alumni Pro Bono Award." Angela was also a Leadership Council on Legal Diversity Fellow.
About Sullivan
Sullivan (formerly known as Sullivan & Worcester) represents clients that represent the future. From investment management, taxation, real estate, including sophisticated REIT and opportunity zone structures, to blockchain ventures and complex business transactions and related disputes, Sullivan's nearly 200 attorneys in Boston, London, New York, Tel Aviv and Washington, DC, guide organizations that are rewriting the rules. Sullivan's clients, including Fortune 500 companies and emerging businesses, rely on Sullivan's strategic vision, comfort with complexity and intense focus on results. ZAG / Sullivan & Worcester (formerly ZAG-S&W) — a joint venture between Israel-based Zysman, Aharoni, Gayer & Co. and Sullivan & Worcester LLP — provides counsel to Israel-based companies and U.S. companies with Israeli interests on a variety of legal matters including access to capital markets, international tech IPOs, mergers and acquisitions, and tax. For more information please visit sullivanlaw.com.
Of Interest