Biglaw Salary City Guide for US
The American Lawyer recently took a look at which cities in the US were best from a biglaw salary viewpoint – that is, where will biglaw associate salaries go the furthest?
Law firm pay has continued to rise, driven initially in 2022 by Cravath Swaine & Moore – one of the top prestige law firms – driving compensation to unprecedented heights with first year to 8 year associates looking at pay packets ranging from $215,000 to $415,000. The associates were on a roll of big money and ongoing pay increases that simply built the desire for lawyers seeking biglaw salary and career opportunities.
But which cities in the US are providing the best value for how associates live and spend their law salaries? And the salaries continue to grow, notwithstanding the economic challenges facing law firms and business generally.
We outlined the biglaw salary scale for the largest law firms in the US here.
The American Lawyer 'Best City' Survey
The American Lawyer undertook the task of finding where law associates can extract the maximum value for their money.
The American Lawyer embarked on a rigorous analysis, comparing the cost of living in 30 U.S. cities against the self-reported salaries of over 1,500 third-year associates.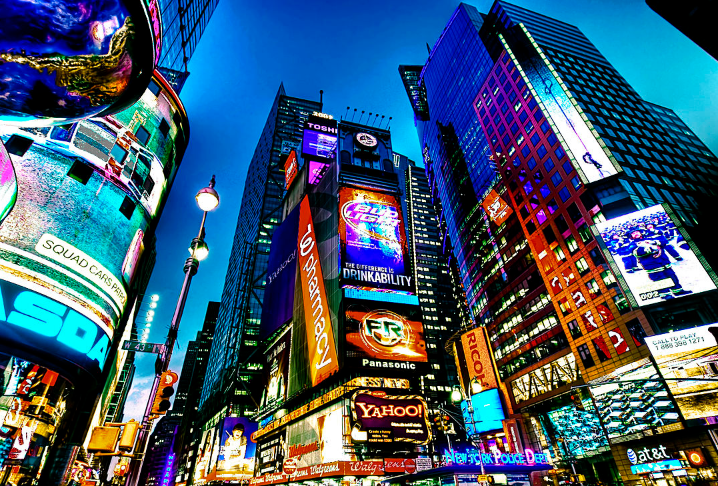 The methodology used a baseline for comparison, being the nation's costliest living district—Manhattan, New York. From this high-expense urban economy they scrutinized the average base compensation reported by associates in 30 other American cities.
They also harnessed the power of Bankrate's Cost of Living Comparison Calculator, drawing on C2ER data, quantifies the earnings required to sustain a lifestyle akin to that of a third-year associate earning the prevailing market rate in Manhattan, a sum of $250,000.
The cost of living index, a multifaceted metric encompassing housing, food, utilities, transportation, healthcare, and various other goods and services, provided the basis for these calculations.
The result generated a surplus figure for each city—a measure of the disposable income an associate would have if they resided in a city different from Manhattan but maintained an equivalent lifestyle, drawing a comparable Big Law salary.
There are of course other measures and surveys, such as the US News survey of the cheapest places to live in the United States, which have a range of mainly smaller cities and towns, as you might expect. These include cities like Winston-Salem, Southbend and Fayetteville.
The Elite 10: Where Do BigLaw Associate Dollars Stretch Farthest
So which cities provide the best value-for-money deal for associates?
The American Lawyer survey showed the following 10 providing the most tantalizing opportunities for using decent associate pay packets to the very best advantage:
1. Houston, TX: $143,256 Surplus
2. Charlotte, NC: $136,909 Surplus
3. Austin, TX: $136,683 Surplus
4. Hartford, CT: $133,826 Surplus
5. Baltimore, MD: $132,061 Surplus
6. Tampa, FL: $130,225 Surplus
7. Dallas, TX: $128,036 Surplus
8. Pittsburgh, PA: $127,004 Surplus
9. Atlanta, GA: $126,587 Surplus
10. Philadelphia, PA: $124,035 Surplus
These are the cities where biglaw associates can stretch their salaries to the utmost, enjoying the perks of their high-earning profession while still retaining a substantial surplus for their personal enjoyment.
The choice of where to call home is no longer a matter of happenstance; it's a strategic move that can redefine the quality of life for legal professionals. With these findings, the path to living large in the world of law becomes clearer, and the legal elite can make informed decisions about where to hang their shingle and savor the fruits of their labor.
According to the search results, Niche.com provides a list of the "2023 Best Cities to Live in America" that includes information about the cost of living. The list includes cities such as Fayetteville, AR, Des Moines, IA, Overland Park, KS, Madison, WI, Boise, ID, Rochester, MN, and Bellevue, WA (source: Niche)
The BigLaw Payscale Reality Check
Remember that the biglaw payscale that we report is not something that should be taken as representative of what lawyers can expect to earn anywhere. There are strictures and work-your-ass-off requirements with biglaw and the money 'reality check' means you need to be aware of what you are doing.
A recent Reddit post said it this way –
Typical trajectory for a law student who goes into biglaw would be they work in biglaw for 3-5 years at which point they are making like 3-400k. Then assuming they aren't gonna make partner (which most don't) they take a job in house at a large company, fund or bank and make anywhere from ~150-250k. Most of these positions have much better hours but it's no guarantee.

I'm a 5th year in biglaw and interviewed with a startup last year and they wanted to pay like 160 (including stock). I don't hate it here that much, so I passed. But most people never get back to what they were making in biglaw. Eventually I'm gonna have to take a big cut but I'm riding the gravy train as long as they'll have me.

Reddit
And this, too:

So be aware and read the room carefully. You're a lawyer, after all. What do you really want?
Let us know.
Read: The BigLaw Salary Scale Update