Big Law Payscale and Salary Scale Update
Albert Goodwin – The Big Law payscale has enticed and perhaps confused many associates entering the legal profession, where the scales of justice meet the scales of compensation. What exactly is the paycheck like for associates in the fabled realm of 'Big Law'?
In Big Law, billable hours are measured not just in minutes but in zeroes, where careers are catapulted to meteoric heights, and where the path to partnership is lined with tantalizing bonuses, perks and big money opportunities.
There has been a lot happening recently in the pay wars that opened last year between some of the major law firms and then in 2023 the slowdown in transactional work, leading to some cutbacks in both legal and non-legal staff among the big law firms.
We've looked at the big law payscale here to break down what is happening, including in this post-pandemic world where layoffs and cutbacks are becoming the norm.
We have regularly reported on law firm cutbacks in LawFuel. They continue with Reed Smith announcing plans to cut 30 lawyers and 20 staff members, while Orrick Herrington & Sutcliffe has recently laid off a total of 90 lawyers and staff members.
Other reports of layoffs continue, but so too do the payscale announcements.
What does the paycheck of a Big Law associate look like on average?
What are the factors that influence these salaries, causing fluctuations that seem to defy gravity?
How do bonuses, perks, and billable hours expectations factor into the equation?
Is it all about the money, or are there other considerations, such as career satisfaction and work-life balance, that weigh heavily on the minds of associates?
What about diversity and inclusion? How do these crucial issues intersect with compensation in the upper echelons of the legal world?
Let's help demystify the pay scale of Big Law associates, uncovering the secrets that lie beneath the polished veneer of legal prestige.
Whether you're a law student with dreams of scaling these heights, an associate navigating this complex terrain, or simply an intrigued observer wanting to discover just what lawyers earn, particular the big law payscale being used by the largest law firms.
Big Law firms are known for their high salaries, but the exact amount can vary depending on several factors. In this article, we will explore the average salary for Big Law associates and the factors that influence it. We will also discuss the latest trends in Big Law salaries and provide tips for negotiating a better salary.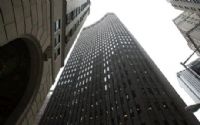 Understanding the Landscape of Big Law
Big Law firms are the largest and most prestigious law firms that offer legal services to corporations, governments, and individuals.
These firms are known for their high-profile clients, sophisticated legal work, and competitive work environment. They typically have a national or international presence and offer a wide range of legal services, including corporate law, litigation, intellectual property, and more.
Average Salary for Big Law Associates

Big law associates' average salary range can vary depending on several factors such as years of experience, location, and other perks and benefits.
Negotiating a competitive salary can be challenging, but understanding the landscape and trends, as well as keeping track of billable hours, can help maximize earnings.
Bonuses are also a significant part of big law associate compensation, which can add up to a considerable amount to the base salary.
Check the salary survey for 2023 from Chambers Associates for instance – noting that the first year associate salary payscale sits at a very consistent $215,000.
Here's a sample:

Chambers note that different law firms will often pay different rates to big law associates depending on regional factors, as well as paying different rates in different markets.
It is useful for lawyers researching these firms to also check the 'Inside View' on a site like Chambers, or similar.
For instance, here's a glimpse of the approach taken by the increasingly aggressive New York-based Paul Weiss. (If you're interested, you can read about their recent hires from rival Kirklands and the massive money paid by Paul Weiss to the incoming partners).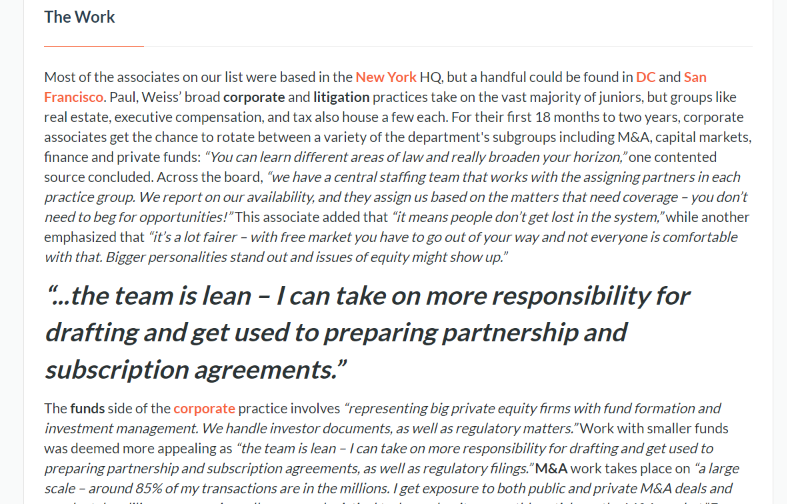 Factors that Influence Big Law Associate Salaries
The salary for Big Law associates can vary depending on several factors, including the size of the firm, the location of the office, the practice area, and the associate's level of experience.
In general, larger firms tend to pay higher salaries than smaller firms, and firms located in major cities tend to pay more than those in smaller markets.
The practice area also plays a significant role in determining salary, with some areas such as corporate law, technology law, intellectual property, and litigation and trial advocacy paying more than many others others.
Remember though that these areas of law also tend to be more competitive, and require specific skills and the actual pay scale will depend upon the location and skillset of the individual lawyer.
The Average Salary Range for Big Law Associates
According to the National Association for Law Placement (NALP), the average salary for first-year associates in Big Law firms is around $190,000 per year. The NALP also reported in 2023 about the record employment level of associate employment in law firms, which is summarised below.
However, this figure can vary significantly depending on the factors mentioned above and remember that law boutiques can also pay big law-equivalent pay to associates, as reported below.
Take a recent example reported by Bloombergs about litigation boutique firm Brewer Attorneys, & Counselors, which focuses on high-stakes cases, and which has increased its starting salaries for new lawyers to $250,000, surpassing the standard set by top-tier law firms in the country.
This new starting salary exceeds the widely recognized "Cravath scale," which many major law firms follow, with a base salary of $215,000. Brewer has made this move in an effort to enhance its recruitment efforts in Texas.
Bill Brewer, one of the firm's founding partners, emphasized the benefits of starting at a higher salary level, noting that it allows new lawyers to make more significant contributions to the firm, its clients, and community impact cases. He also highlighted the idea that raising the base pay ultimately benefits everyone within the firm, creating a rising tide that lifts all boats.
For example, first-year associates in the largest law firms can earn up to $205,000 per year, while those in smaller firms may earn closer to $120,000 per year.
As associates gain more experience and move up the ranks, their salaries also increase.
Second-year associates in Big Law firms can expect to earn around $200,000 per year, while third-year associates can earn up to $225,000 per year. Fourth-year associates can earn up to $280,000 per year, and fifth-year associates can earn up to $325,000 per year.
| Category | Average Salary |
| --- | --- |
| First-year associates | $190,000 per year |
| First-year associates in largest law firms | Up to $205,000 per year |
| First-year associates in smaller firms | Closer to $120,000 per year |
| Second-year associates | Around $200,000 per year |
| Third-year associates | Up to $225,000 per year |
| Fourth-year associates | Up to $280,000 per year |
| Fifth-year associates | Up to $325,000 per year |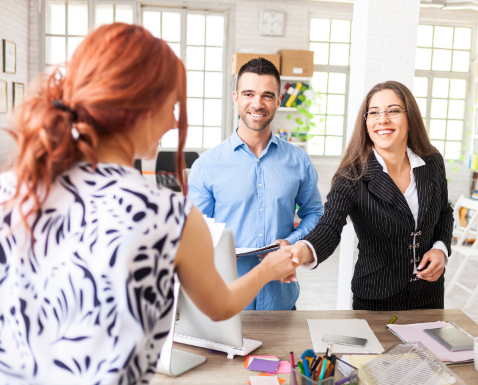 The NALP Law Graduate Employment Report – Including Record-Breaking Lawyer Salary Levels
As mentioned, employment stats for the 2022 year in the US was very high – the highest in 35 years. The NALP report on employment is a useful indicator of what has been happening, although the ongoing economic issues have provided headwinds for law firms in 2023.
The Class of 2022 law graduates experienced exceptional employment outcomes, surpassing the achievements of the previous year's class and reaching some remarkable milestones in the legal job market. The data, gathered by NALP's Employment Report and Salary Survey, highlights several key points:
Record-Breaking Employment Rate: The Class of 2022 achieved a remarkable employment rate of 92.1%, marking the highest rate in 35 years. This rate represents the percentage of graduates for whom employment status was known, slightly surpassing the Class of 2021's rate of 91.9%. The last time such high employment rates were recorded was in 1987, although it's worth noting that data was collected six months post-graduation, whereas today, it's measured ten months post-graduation.
Increased Bar Passage Jobs: Another significant achievement for the Class of 2022 was the percentage of graduates securing jobs that required or anticipated bar passage. This figure reached an all-time high of 79.9%, marking a 1.7 percentage point increase from the previous year. This growth represents a significant upward trend since 2001 when NALP began using the current job classifications, with a 15.5 percentage point increase in bar passage required or anticipated jobs.
Rising Salaries: Law graduates of the Class of 2022 enjoyed record-breaking median salaries, with a national median salary of $85,000, a 6.3% increase compared to the Class of 2021. This marked the fourth consecutive year of salary growth. Median law firm salaries surged even more dramatically, rising by 14.1% to $150,000, compared to $131,500 for the previous class. This increase was attributed to rising median salaries across law firm sizes, particularly in larger firms with more than 500 lawyers, where the median salary reached $215,000.
Increased Private Practice Jobs: A notable shift was observed in the distribution of law jobs, with 58% of employed graduates securing positions in private practice. This percentage hadn't been this high since 2002. This trend indicates a recovery from the previous low of 49.5% observed in 2011. The overall number of law firm jobs has been steadily growing in recent years but still lags behind pre-Great Recession levels by 1,860 total jobs.
Larger Law Firms Dominate: The Class of 2022 saw the share of jobs in law firms with more than 100 lawyers reach an all-time high. This marks a shift from historical trends, where firms with 1-10 lawyers often outnumbered larger firms. This change began in 1998 but reversed in 2010, with smaller firms dominating until 2016 when the two categories reached near parity. Since 2017, larger firms have again held the upper hand. Nonetheless, law firm jobs remain concentrated in both the smallest (1-10 lawyers) and largest (over 100 lawyers) categories, accounting for at least 70% of law firm jobs since 2000. Solo practitioner jobs were at an all-time low for the Class of 2022, representing just 0.9% of law firm jobs.
High Job Satisfaction: A mere 7.8% of employed Class of 2022 graduates were actively seeking different employment, representing a new record low. This low figure indicates a high level of satisfaction among graduates with their post-law school employment. This is a stark contrast to the years preceding the Great Recession when this figure ranged between 11-15%. The recession saw a spike in job-seeking graduates, peaking at nearly 25% for the Class of 2011, but this has steadily declined in recent years, except for a small increase observed for the Class of 2020.
As LawFuel has reported, the statistics for 2023 in major markets like the US and the UK are not so healthy in 2023 with increased costs (including legal salaries) and competition as well as tightening demand in many areas.
Gender and Racial Pay Gaps in Big Law
It is worth noting that gender and racial pay gaps exist in Big Law, as they do in many industries.
According to a survey conducted by Above the Law, male associates in Big Law firms tend to earn more than their female counterparts, with the gap widening at higher levels.
The same is true in the other major jurisdictions too. The president of the New South Wales Law Society recently made the point that whilst there were many more women in law in that Australian state they still did not equal their male counterparts in terms of their income.
Similarly, white associates tend to earn more than associates of color. It is essential for Big Law firms to address these disparities and ensure that all associates are paid fairly.
Benefits and Perks for Big Law Associates
In addition to the high salaries, Big Law firms offer their associates a wide range of benefits and perks.
These may include health insurance, retirement plans, bonuses, and more. Some firms also offer their associates the opportunity to work on high-profile cases or transactions, which can be an excellent way to gain experience and build their reputation.
Any big law job offer should factor in the bonus and perks regime available when assessing the payscale and the job advantages.
Billable Hours Requirements
Most Big Law firms have billable hour requirements, which associates must meet to be eligible for bonuses and other incentives. Although AI is changing some of these dynamics (see our article: 'This Is How The Billable Hour Dies'), but it is likely to around for a considerable time yet.
The billable hour requirements can vary depending on the firm and the practice are. According to an article from Clio (source: clio.com), many law firms expect attorneys to reach minimum billable hour requirements ranging between 1,700 and 2,300 hours per year.
The National Association for Law Placement states that the average billable time required from a first-year associate is about 1,900 hours per year (source: practicepanther.com). However billable hour requirements will vary firm-to-firm.
Associates who are unable to meet their billable hour requirements may face consequences, such as lower bonuses or negative performance reviews. They are but one of the targets that associates are expected to achieve, but not the only one.
Latest Trends in Big Law Salaries
The salary trends in Big Law are constantly evolving, as we have noted, with the pay battles in major jurisdictions like London creating at time a white-hot atmosphere of competitive bidding for legal talent.
The trend has abated somewhat with the cooling of the legal market, but associates still command the high level salaries that we have reported.
In recent years, some firms have increased their starting salaries to over $200,000 per year, while others have offered bonuses and other incentives to retain their associates.
Tips for Negotiating a Competitive Salary as a Big Law Associate
Negotiating a competitive salary as a Big Law associate can be challenging, but it is possible. Here are some tips to help you negotiate a better salary:
Do your research: Before negotiating your salary, research the market rates for your position in your practice area and location.
Highlight your achievements: During negotiations, highlight your accomplishments and how they have added value to the firm.
Be flexible: Negotiations are a two-way street, so be willing to compromise on some aspects, such as vacation time or bonuses.
Consider other perks: If the firm cannot offer a higher salary, consider negotiating for other perks such as a signing bonus, extra vacation days, or a flexible work schedule.
Conclusion: Navigating the Path to Success in Big Law and Maximizing Your Earnings
Working in Big Law can be a challenging but rewarding career path. By understanding the factors that influence Big Law associate salaries and staying up-to-date with the latest trends, you can negotiate a competitive salary and maximize your earnings, even in a tightening market like we have presently.
It is also important to consider the benefits and perks offered by Big Law firms and to address any gender or racial pay gaps that may exist. With hard work and dedication, Big Law associates can navigate their way to success and achieve their career goals.
Just do your homework.