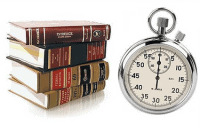 Once again the billable hour is under attack. And once again it is about mental health issues with lawyers seeking to escape the torment of the billable hour.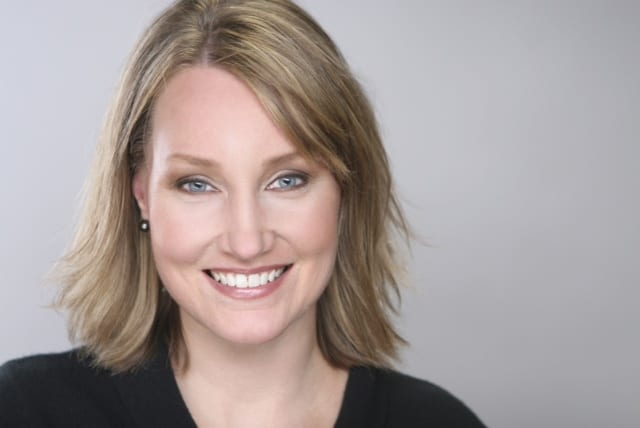 A Law.com article quoted Paula Davis-Laack, (right) a former Michael Best & Friedrich associate who is now founder and CEO of the Stress & Resilience Institute, who said that the same message is being heard
again and again – how to get away from the grip of the billable hour.
>> See Paula Davis-Laack's 'Burnout Story' below
As the legal industry increasingly faces threats from start-ups and other services that are emerging it has become perhaps more apparent than ever that they need to re-think the whole construct of working to the billable hour.
And yet, if anything, increased competition may have seen an even greater emphasis placed upon the billable hour and its role in the engine room of law firms.
These factors have seen a "ratcheting up of billable hours, which has engendered stress and depression," reports an article published in 2016 in the Griffith Law Review.
As the legal business model changes, so too do career options and many younger lawyers are beginning to look at other alternatives to conventional legal metrics and consider how to avoid enslaving themselves in the same way to the same metrics.
There are risks of course: lower pay, untested companies, the risks that accompany the 'gig economy', but for many it is worth it.
The mental health risks associated with the hourly billing issue have long occupied lawyers and medical and psychological researchers, particularly as increasing numbers of lawyers grapple with substance abuse issues, depression and other issues.
A 2015 study titled "What Makes Lawyers Happy?" found that psychological factors that determine the mental health of lawyers decreased when there was a requirement to bill greater hours. It also tended to lead to increased substance abuse and lower satisfaction.
In other words: great billing = reduced happiness.
The increased focus upon the need for 'happiness' among lawyers has also lead to an increase in literature around the subject.
<iframe style="width:120px;height:240px;" marginwidth="0" marginheight="0" scrolling="no" frameborder="0" src="//ws-na.amazon-adsystem.com/widgets/q?ServiceVersion=20070822&OneJS=1&Operation=GetAdHtml&MarketPlace=US&source=ac&ref=tf_til&ad_type=product_link&tracking_id=lawfuel04-20&marketplace=amazon&region=US&placement=B079RZRVC7&asins=B079RZRVC7&linkId=e231690b9a796e8e66a360d232df24fb&show_border=true&link_opens_in_new_window=true&price_color=333333&title_color=0066c0&bg_color=ffffff">
    </iframe>
But the problem continues.
A 2013 article in the journal Psychiatry, Psychology and Law found that 37 per cent of Australian lawyers in the survey showed moderate to extremely severe depressive symptoms and serious drinking was a serious issue among one-third. Among the survey respondents, lawyers who billed the highest number of hours experienced the worst psychological outcomes.
Clifford Chance
Some firms are experimenting with change, such as an initiative from Clifford Chance.
The firm announced it would test a year-long pilot program in its Abu Dhabi and Dubai offices that would assess associates on metrics other than the billable hour.
The firm's chief operating officer, Caroline Firstbrook, said in a statement that measuring utilization "has a number of broadly acknowledged limitations," including that it doesn't measure efficiency, nonbillable work that is beneficial to the firm's strategy and "excellent" client service. Fir
The firm would not have forgotten a somewhat infamous memo from 2002 when a group of associates wrote a memo to the firm's leadership criticizing a new requirement that they bill 2,200 hours a year. The memo said the target was "profoundly unrealistic," "dehumanizing" and "verging on an abdication of our professional responsibilities."
The Law.com article quotes one therapist saying that he frequently asks unhappy lawyers if they would be willing to trade 50 to 75 percent of their salary to be working in a setting where colleagues were emotionally supportive and collaborative.
"Every single one of them says, 'Of course. Yes I would.'
Paula Davis-Laack – 'I fought the Law and the Law Won' Her burnout story: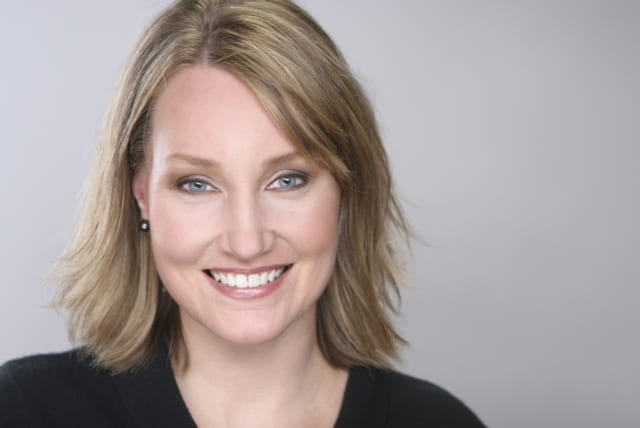 I Fought The Law And The Law Won: My Burnout Story
What does it feel like to burn out at work? How do I know if I'm burning out? Do I have to leave my job if I'm burning out? These are just some of the questions I'm frequently asked after I talk about my own experience with burnout toward the end of my law practice. In the spirit of Mental Health Awareness month, I wanted to share my story in a bit more detail to hopefully help others recognize what burnout looks like, prompt organizations to start to take this issue seriously, and most importantly, send the message that if this feels like what you're experiencing, you are not alone.
What's Your Story? Let Us Know – Email LawFuel@Gmail.com