. . and leading UK Litigator's views on the social media pressure to litigate
Fresh from the news created by the Johnny Depp vs. Amber Heard headlines, the UK has been gripped by another defamation, the so-called 'Wagatha Christie' defamation involving two, battling footballer wives.
Rebekah Vardy, married to Leicester City footballer Jamie Vardy, sued Coleen Rooney, wife of football star and now manager, Wayne Rooney in a case involving a 'sting' to see who had leaked false stories to the tabloid press.
Vardy lost in a decision this week following a seven day trial, where the Judge found that 'Ms Vardy had regularly and frequently abused her status as a trusted follower of Ms Rooney's personal Instagram account by secretly informing The Sun newspaper of Ms Rooney's private posts and stories'.
The stories had been planted on a private Instagram account by Rooney, all of which found themselves in The Sun newspaper.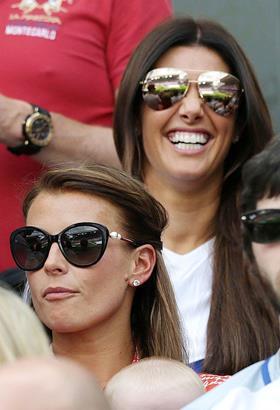 Jeffrey Smele, partner at Simons Muirhead Burton, said: 'Like the post at the heart of the case, this was a classic whodunnit – with little dispute about complex legal issues. The judge found that on the evidence (or what remained of it that hadn't been wilfully destroyed) it was likely that Mrs Vardy had passed stories to journalists or had condoned that happening, so Mrs Rooney's detective work was proved solid. It should not be lost that the judge refused attempts to compel journalists to participate in the case and provide their material, and she also emphasised that, even though she lost, the sort of appalling online treatment that Mrs Vardy received from trolls will not be tolerated.'
Vardy, who was accused of habitually leaking information to the Sun had claimed she suffered serious harm to her reputation and was devastated by the Judge's ruling.
Notably, the journalists were not compelled by the Judge to participate in the case and Vardy had herself been subjected to relentless online abuse from social media trolls.
The issue of costs will be one that might be litigated for the next two years with a media partner at law firm RPC, Alex Vakil, describing the case as one that was a timely reminder of the inherent risks in hard-fought litigation. Vardy was subjected to three days cross examination from Rooney's lawyers, lead by the "dashing lawyer" David Sherborne (as described by Tatler), and Vardy is left with what he said was likely to be a "monstrous legal bill".
In 2020 Sherborne worked on two other very high-profile cases: representing not only Johnny Depp in his libel suit against The Sun and also for the Duchess of Sussex in her case against The Mail on Sunday. 
Meanwhile the Rooney v. Vardy case has opened not so much legal issues, but the bitter and costly fight to win reputations in the social media age.
Leading Litigator Ayesha Vardag comments
Leading UK lawyer and one of LawFuel's "Fearless 13" top female litigators noted the pressures on public figures to protect their reputation in the current age of social media.
Writing in her LinkedIn page she noted that the case represented how the social media revolution combined with the cancel culture today meant people were forced to litigate in order to protect their reputation, as never before.
"There's a lot being written about how Vardy did the wrong thing bringing this case- she should just have issued a statement saying lots of people have access to her account and she's looking into it. Then it would all have calmed down and gone away.
But would it? Nowadays celebrities run their lives around Instagram and Twitter. Reputation has become so important that the approach of shrugging things off and saying no comment so as not to give a story oxygen isn't really an option – because social media generates its own oxygen.
Before you know it you're in the middle of a giant Twitter snowball, careering into oblivion, without saying a word. And then you've been cancelled, cast into outer darkness, no longer marketable.
Because the impact of reputational issues in a cancel culture is so huge, people who need to operate in the world feel they have little choice but to respond and battle it out.
Is it better to sit in the stocks and take the abuse as a victim, or get up and try to control the narrative? The old rules don't apply any more and the decision is more finely balanced than its ever been before.
And even at its worst, well, we're talking about someone leaking social stories that were already out there in the world in a pretty large social crowd, not state secrets. Nobody died.

The moment this thing went out there, the moment Rooney chose to go public on her investigation rather than just taking Vardy off her Instagram, there has been fallout. Does it matter in the long run? Or is there still an upside to fame however it comes?
Well, this story has meant that everyone now knows who Rebekah Vardy is, and that, for a bright, attractive woman with a strong personality, is a good platform, on which she can build new stories.
Perhaps Rooney won the war, but it's still open to Vardy to win the peace. These two women are now bigger news than their supermen husbands. That's quite something. And what they do with that is all to play for.
The fact is that social-media revolution coupled with cancel culture means that individuals are feeling forced to litigate to protect their reputations as never before.
Once the villagers pile in with their pitchforks and flaming brands, do you just take it or do you at least try to get control of the narrative? Arguably, whoever won, the court of public opinion is still hungry for another fight, and the real battle ground will be the docu-drama.
Alex Vakil, a media partner at RPC, commented: 'While the case does not throw up any new or novel areas of law, it serves as a timely reminder of the inherent risks in hard-fought litigation between high-profile individuals, particularly when parties are subjected to robust cross-examination.
'Ms Vardy as claimant was subjected to three days of cross-examination which touched on various aspects of her private life. Had she succeeded, this ordeal might have been worth it. Instead, Ms Vardy is left to settle what is likely to be a monstrous legal costs bill. The experience of Ms Vardy may serve as a warning to other future litigants considering embarking on such action.'
Jack Ridgway, chairman of the Association of Costs Lawyers, said Vardy and Rooney could end up arguing over costs for as long as two years. 'There will be negotiations and, if they don't agree to settle, a specialist judge in the Senior Courts Costs Office will eventually look in detail at the bill and decide what is reasonable and proportionate to make Mrs Vardy pay,' he said.