How and Why Linda Clark Left The Top Of Her Game In One Career To Move To The Law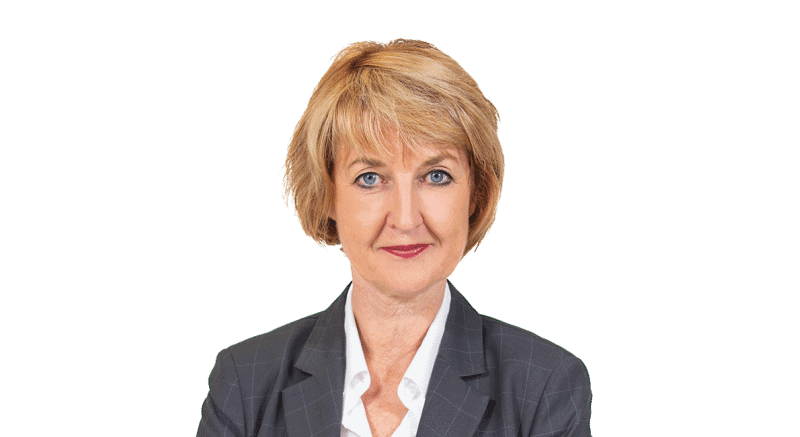 Kate Green & Rachel Moore – Moving from a successful career in journalism to law was a major step for Linda Clark.  Now a partner at Kensington Swan, she spoke to LawFuel's Kate Green and Rachel 
https://www.youtube.com/watch?v=DZNQyo58CyE&t=4s
In her time as a journalist she was political editor for TVNZ, presented late night and midday broadcasts of One News, and fronted current affairs such as Crossfire and Face the Nation. She had a spot on Paul Holmes' Newstalk ZB breakfast show, and was on Radio New Zealand's Nine to Noon.
After more than 20 years in the profession, she made the leap from established, respected reporter, to law student. She had completed the first year of a law degree in 1981 before becoming a journalist, and returned to stage two at Victoria University in 2006.
"I was beginning to think that what journalism does is train your mind […] to think of goodies and baddies, yeses and nos, and I was, I suppose, coming of an age where that felt like a limitation."
Twin Boys
Having achieved all she wanted to as a journalist, the arrival of twin boys – now in their last year of high school – made her decision easier. "I thought that I couldn't really imagine working in journalism at the level that I liked working, and having small babies in tow."
She went cold turkey, and started law school while the boys were still in primary school. The transition was tough, she says. "In some ways good-tough, in others just tough-tough." 
Law is less competitive with your colleagues than she was used to in journalism, and more collaborative. "Less shouting and swearing," she says wryly.
Journalism and law aren't worlds apart, though. Journalism, like law, is a craft, Clark says. It's something you have to practice to get better at. 
She says they're both noble professions that focus on fairness, something she's passionate about. She likes solving problems, advocating for people and being able to help people when they've found themselves in a sticky situation. 
Starting anew and entering the profession as a junior lawyer, as everyone must, was hard and confronting. She left journalism at the top of her craft and threw herself into something where, she says, was very aware of being at the bottom. 
She confesses most of what she thought she knew about the law industry came from her experiences through media. Women were primarily shown as eloquent, strong, and highly capable. The only trouble was, once she got into the industry, she found there were not that many of them. 
"The drop off level from women in their thirties, from this profession and others, is just too high."
"The courts are full of white men," she says.
Kensington Swan is moving in the right direction, Clark thinks, when it comes to gender dynamics. As of January 2018, 33 percent of its partners were women. 
89% of its associate promotions in 2017 were women
50% of its senior associate promotions in 2017 were women
67% of its promotions to special counsel in 2017 were women
50% of its partner promotions/appointments in 2017 were women
One of the biggest barriers for women getting to partnership, Clark says, is that the point when they are experienced and confident enough to take on extra responsibility often coincides with the point at which women conventionally take a break to have children.
"While lots of younger women do it, we have to be realistic. The drop off level from women in their thirties, from this profession and others, is just too high."
The New Zealand Law Society says over 60 per cent  of law graduates and just over half of the legal profession is female, but while women make up 61 per cent  of lawyers who work in law firms with more than one practitioner, they make up less than 31 per cent  of partners or directors in those firms. 
An Auckland University of Technology study commissioned by the Auckland Women Lawyers' Association, 'Women's Career Progression in Auckland Law Firms: Views from the top, views from below,' found a majority (86 per cent) of women involved indicated that there were barriers to their success, compared to about half (53 per cent ) of men, in 2013. 
Too Hard
"What that tells you is that it's too hard, that juggling is still more of women's work than a couple's work, and women, by and large, take on more of the burden of managing the home and children."
Because Clark was older than most first time lawyers, she experienced different problems. Her two sons are now in high school, and so the demands on her at home don't overwhelm her demands at work. 
Tough Entry
Entering the law industry as a mature student was tough. She admits that without her successful career and public profile, she wouldn't have done so well. She says that many other mature students never got jobs; after no-one would hire them they returned to their previous profession, but with student loans that had doubled in size. 
Clark thinks that coming up with ways for women to continue to work while navigating those years when their children are young is important for all the law firms.
Kensington Swan, she says, work hard to ensure her success in those terms, and she credits their support for her ability to make partner.
Latest Jobs on LawFuel –
ReFuel with the top law news weekly that's fun to read