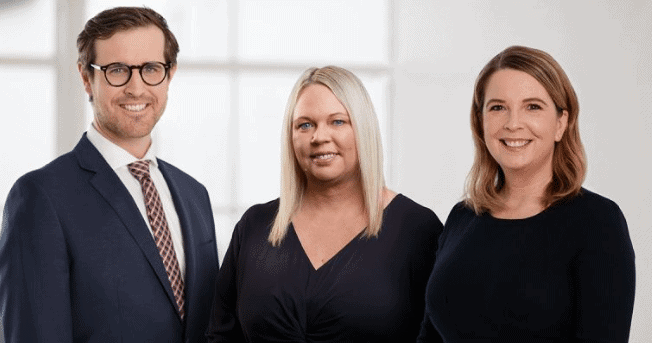 The challenges provided by the COVID-19 pandemic are undoubted, but in an interview with Russell McVeagh they also provided some useful lessons.
Partners Caleb Hensman, Kirsten Massey and Cath Shirley-Brown (pictured above) provided some insight into how the firm handled the pandemic during an interview conducted when New Zealand was operating under Alert Level 1.
Noting that the SkyCity Convention Centre fire had substantially closed the central city and tested the ability of buisnesses to operate under emergency conditions.
As with many firms, the move to increased technology use also made a major difference, but a key factor for the firm has been to maintain and engage with existing clients and networks. The lockdown, they noted, was a chance to 'take stock' and ensure that relationships are nurtured and built upon, said Cath Shirley-Brown.
Caleb Hensman noted that there was the chance to re-examine how operations were conducted and to properly understand the strengths and risks of people within the firm, including clients.
"Preparing for economic downturn and a range of scenarios, and being able to adjust to the evolving situation, will help you lay the groundwork now for future success," he said.
The full article can be seen here.

ReFuel with the top law news weekly that's fun to read