Facebook
Google+
Twitter
LinkedIn
LawFuel Contributor*
The shift from the New Zealand legal market to the UK's can be daunting for young Kiwi lawyers. Despite being now a well-trodden path, there are plenty of pitfalls and lessons to be learned. Below, a Kiwi who has recently gone through the experience provides some thoughts on the process.
The London legal market is a paradox in a lot of ways. It is simultaneously fast-paced and painfully slow: some firms and agencies want you in their office with just a matter of hours' notice, ready and willing to dive into a big piece of litigation.
Other times, including for the big firms that one would assume would have their processes streamlined, it can take weeks to clear the approvals needed by Partners, HR and background checks.
1. Keep Your Patience & Your Options Open
The lesson, then, is to think carefully about the situation you are in – both financially and in terms of your experience. If you are looking for a bigger firm, it may take months to convert a positive interview into a start date.
Being patient and keeping a clear head for the job you really want is the best way to avoid giving up on a job just because it is taking a while to get the paperwork lined up.
Alternatively, if you need some work in the immediate future, it can generally be secured relatively easily – but may not necessarily align with your overall career goals. You need to keep your options open.
Another paradox is that the market here is enormous and yet you may need to work hard to find a firm that fits your relevant interests.
The market is clearly defined in terms of those that lead the pack.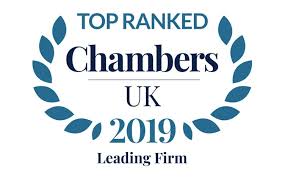 For an outsider, resources like Chambers 500 clearly help to distinguish those firms. But as I continued to talk to friends and colleagues, it became clear that in my area of the law there were really only a handful of firms that fitted the criteria I had set down.
As a side note, of course in comparison, the New Zealand market is minuscule. And so it turned out to be: firms and recruiters I spoke to knew here in London, without fail, were familiar with the leading firms back home – and with some degree of detail.
They knew senior partners – they had hired and worked with many of them – and they knew the culture and reputation of them inside out.
2. Make a Shortlist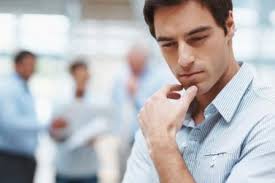 And that brings me to the biggest piece of advice I now share with anyone who asks: think carefully, about the things that matter to you in an employer.
Have a shortlist of firms that meet the criteria that you have set, and shamelessly pursue firms that meet those parameters.
Recruiters and others will assume that if, for example, you're a Mergers and Acquisitions lawyer, then you'll only want to be at Latham & Watkins, Clifford Chance or Allen & Overy (for example).
If those firms do not appeal to you, for whatever reason, then keep those reasons clear in your head and choose, for example, a boutique firm or any firm whose partners have life experiences that you think will make them more interesting people to work for.
3. Be Aware of What Recruiters Offer (or don't)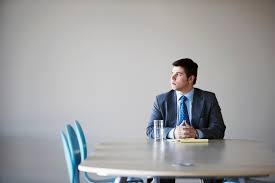 Finally be weary of the role of recruiter.
They are an important and large part of the market here, but in my mind (and based on many of my contemporaries' experiences) they can have a mixed contribution to make to your job hunt.
Some are fantastic and take the time to get to know you and what you are seeking. Some have a deep understanding of the market and may specialise in the area of law that you practice.
Others are clueless, calling to offer you a banking and finance role when, for example, you're an environmental lawyer.
4. Use Your Initiative
In addition, firms generally prefer a young lawyer to demonstrate a degree of initiative and to contact them directly – whether they are actively seeking a new hire or not.
So while it is probably worthwhile having one or two recruiters working on your behalf, do not let that stop you from doing the legwork yourself to define the parameters that you want met, doing the research into the firms that meet those tests and approaching them yourself.
And in all cases remember those paradoxes above: while the market can be fast and slow, big and small, those factors can work both in and against you.
As is always the case, your reputation matters most; even in what on the face of it can appear to be a big and slow-moving legal market, fortunes can change very quickly. You need to retain some flexibility in terms of what's on offer, but do your best to also use the opportunity to build your career in an area and with a firm that best suits you.
(*The author works for a well known legal firm in the City, finding a niche that fitted his objectives).
ReFuel with the top law news weekly that's fun to read