Top Law Firm Rankings: A Comprehensive Guide To Who Wins – And Why
Love them or hate them . . law firm rankings matter
Ben Thomson* Love them or hate them, top law firm rankings continue to preoccupy both clients and law firms alike and remain an integral part of the legal profession. They remain – indeed they may even be increasing – their importance to determine who is the biggest, the richest, the best law firm in their respective jurisdictions.
The ranking websites or organizations vary but there are several of them. They each have their own criteria for ranking factors.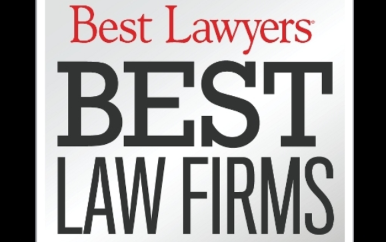 The "Am Law 100," ranks the top 100 law firms in the United States based on their revenue. "Vault Law 100," which ranks law firms based on factors such as prestige, diversity, quality of life, and overall satisfaction.
Other rankings include the "Chambers and Partners," which ranks law firms based on their practice areas, the US News Law Firms, ranking 5000 firms, "Best Lawyers" providing specific rankings for legal departments and specialist lawyers across multiple jurisdictions and the "Legal 500," which ranks law firms based on their expertise in specific areas of law.
Law firm rankings play a significant role in the legal industry, helping clients, attorneys, and other professionals identify the top-performing firms in their respective areas of practice.
The rankings objectively measure the achievements, expertise, and reputation of legal firms based on various criteria, including client satisfaction, industry impact, and revenue growth.
Several ranking organizations, such as Vault, U.S. News, and Chambers and Partners, provide annual rankings of law firms based on various factors and all contribute to the firm's credibility and prestige.
And others will select specific criteria, such as the PartnerVine 'value rankings' based on software value delivered by the top law firms.
While the rankings may vary slightly in their methodologies, they primarily focus on the quality of legal services, industry knowledge, and client feedback. Moreover, these lists typically cover a variety of practice areas, offering insights into the best-performing firms across multiple sectors of the legal landscape.
As the legal landscape continues to evolve, these rankings with other various criteria and data and client feedback will doubtless persist as a reliable resource for gauging the excellence and achievements of law firms worldwide.
Understanding Law Firm Rankings
The Role of Ranking in the Legal Industry
Law firm rankingslet lawyers will trumpet the findings and rankings for their promotional efforts and they attract wide attention from the legal and general media, notwithstanding what seems like a plethora of 'awards' and law firm ranking publications.
Big law firm and regular major entrant into the major rankings of every kind, Skadden Arps is a typical example, providing high profile to the latest rankings – similar to just about every big law firm celebrating their 'top law firm ranking' success.
These rankings offer valuable insights for clients, lawyers, and law firms themselves to make informed decisions when selecting a firm for legal assistance. Additionally, rankings contribute to the overall prestige of a law firm and enhance its market position and brand value.
The Importance of Reputation
A law firm's reputation is of paramount importance as it directly impacts its ability to attract clients and top legal talent.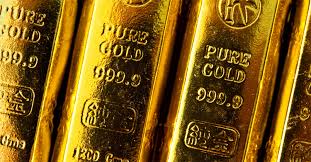 It follows that good rankings are also enormously important and a strong reputation that can be achieved through peer recognition, positive client feedback, and successful case outcomes is worth its weight in gold.
Rankings provide an external validation of a firm's expertise, demonstrating proficiency in specific practice areas and locations.
Methodology Involved in Rankings
The methodology employed in assessing law firm rankings varies between ranking agencies, but typically involves research, data collection, and assessments.
Data may be collected through external surveys, client feedback, and legal industry experts' evaluations, often benchmarked against objective criteria like revenue, size, and breadth of practice. Some ranking agencies, such as Chambers, focus on specific practice areas, while others provide a more comprehensive overview.
Ranking Timeframes
Ranking timeframes also differ among ranking organizations. Some release annual reports, such as Vault's annual associate survey and the Am Law 100, which provides yearly updates on law firm performance metrics. Others, like U.S. News and Best Lawyers, release rankings more frequently throughout the year.
There are others too – no shortage of ranking publications, right? – such as Law.com's NLJ 500 which ranks the 500 largest law firms in the US by headcount.
Although metrics and focus for the various ranking organizations differ, they all provide a close-up look at the largest and 'best' (whichever that may mean) law firms in the country – as well as the global ranking publications focused on firms in the UK, Asia, Pacific and elsewhere.
Sources of Rankings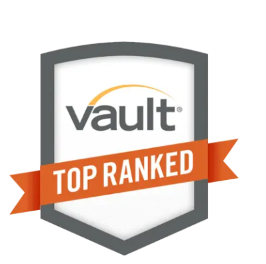 There are multiple sources of law firm rankings, each with its unique emphasis and approach. Some notable sources include:
Vault — Conducts an annual associate survey to assess firms on various practice areas and other attributes such as diversity and office culture.
Above the Law — Publishes the Am Law 100 rankings, providing a comprehensive breakdown of the top 100 law firms by revenue, pro bono commitment, and revenue per lawyer.
Chambers — Ranks firms and individual lawyers based on their expertise within specific locations and practice areas, utilizing evaluations from peers and clients.
U.S. News & Best Lawyers — Publishes the "Best Law Firms" awards, relying on an extensive survey of leading lawyers from over 22,000 firms and evaluating more than 110,000 individual lawyers.
NLJ500 – Law.com 'top 500' law firm rankings.
These rankings, along with other sources, enable potential clients and legal professionals to gain insights into the legal industry landscape, making informed decisions that consider a firm's reputation, expertise, and performance.
Spotlight on Top Ranked Law Firms
The frequent appearances in these rankings are some of the biggest names in law, six of which we've outlined below – all of whom are also in our LawFuel 'Most Prestigious Law Firms' list also.
Cravaths is our top firm and we outline details below, along with Latham & Watkins, Davis Polk & Wardwell, Skadden, Arps, Slate, Meagher & Flom, Kirkland & Ellis, and Wachtell, Lipton, Rosen & Katz.
But remember that the United States does not hold sway over all the top law firm rankings and there are the (principally) London-based 'Magic Circle' and other law firms that regularly appear in the major law firm rankings charts.
These include firms like Allen & Overy, Linklaters, Slaughter & May and Clifford Chance.
The Chambers rankings of UK law firms in 2023 showed that the full-service law firms with a strong presence throughout the country all featured, but that Pinsent Masons was a clear winner with more than 21 more rankings than its nearest rival, Eversheds Sutherland.
A&O, Clifford Chance and Herbert Smith all achieve a high position here through their single location in the capital.
Cravath Swaine & Moore
Here's a firm that gave its name to the famed – or infamous – 'Cravath scale' of payment, having hit the massive $415,000 figure for associate pay in 2022 and heading our list here of the most prestigious law firm.
The firm consistently ranks as one of the major players on any biglaw list – including the various ranking organizations. For instance, in 2023 it was Cravaths who headed the top law firm rankings on the Vault 100 list.
AbovetheLaw quoted Carter Isham, Vault's law editor saying of Cravath's placement in the rankings: "While other firms have stepped in as 'first movers' in recent compensation and hiring trends, Cravath's influence on industry standards holds firm." Cravath continues to remain the namesake for salaries because of its prestigious pull, with survey respondents referring to the firm as "the benchmark for pay scale" and "still the firm to beat."
Latham & Watkins
Latham & Watkins has consistently ranked among the top law firms in the United States with a global network of offices and close to 3300 attorneys spread across them. A consistent law firm ranking success, Lathams always features in the Vault, American Lawyer, NLJ and other rankings.
The firm's main areas of expertise include corporate law, litigation, intellectual property, and environmental law. Their notable achievements include various high-profile transactions and legal victories in their respective fields.
Davis Polk & Wardwell
Davis Polk & Wardwell is another top-ranked law firm recognized for its strength in a diverse array of legal practice areas. Known for its exceptional capabilities in corporate law, M&A, capital markets, and financial regulation, the firm has also achieved acclaim in various other areas such as litigation, tax, and bankruptcy law. Davis Polk's renowned reputation can be attributed to its skilled attorneys and its steadfast commitment to delivering high-quality legal services to its clients.
Skadden, Arps, Slate, Meagher & Flom
Skadden, Arps, Slate, Meagher & Flom is a powerhouse law firm and sits at around 16th in size in the US according to Law.com. The firm built its reputation as a major M&A powerhouse and has since gone on to develop its global network and reputation in corporate law, litigation and IP work. It was the first law firm to burst through the $1 billion revenue mark and is one of the world's most profitable law firms.
Skadden has built a reputation for its ability to handle some of the largest and most complex legal matters in the world. Their equity partners take home over $5 million and their hard-driving, hard working ethos is similar to other firms, although it has arrived at its current position avoiding the white shoes, non-Jewish origins of some of its major Wall Street competitors. Cutting its own track, as it were since its founding in 1948.
Clifford Chance
The London-based mega firm has over 2500 lawyers across its global network and is also in second place on the UK 100 rankings with Law.com. It has a top dozen ranking with its revenues (over $2.5 bn) and retains a reputation as a full-service corporate and litigation firm with a stellar reputation and a strong growth trajectory.
Clifford Chance has opened offices and built its client base around the world, adopting a cross-border focus well before such an outlook became more common, as well as building an attractive law firm culture with a high focus on culture and diversity.
Kirkland & Ellis
Kirkland & Ellis is a big name, big law firm that sits at #1 on the NLJ rankings with almost 3500 attorneys and record and world-beating revenues of $6.5bn. Known for its exceptional work in several practice areas such as private equity, M&A, litigation, and intellectual property the firm sits atop the world elite of the biggest firms and makes no bones about spreading the word of its size and power. Kirkland's success lies in its ability to combine its extensive experience, resources, and skilled professionals to deliver high-quality service and results for its clients.
Wachtell, Lipton, Rosen & Katz
Wachtell, Lipton, Rosen & Katz is another frequent attendee at the top ranking law firms rankings. A specialist corporate, M&A, litigation, and antitrust law it is known for handling some of the most high-profile and groundbreaking legal matters in recent history. Although it has fewer than 300 lawyers and is ranked at 161 in the United States it has a high ranking on the American Lawyer's Am Law 200 rankings and is a top-ranking law firm for its revenues.
This spotlight on top-ranked law firms provides a snapshot of the legal expertise and services offered by these ranking websites. They vary, depending upon their methodology and their ranking factors, but they tend to have a strong overlap of the major, prestige law firms that make the various lists, be they Law.com, NLJ, Chambers or Vault – whose latest "top 10" include some of the above and other top name big law firms –
Top 10 LawFirms on Vault Law Firm Rankings(2024)
Cravath, Swaine & Moore
Wachtell, Lipton, Rosen & Katz
Skadden
Latham & Watkins
Sullivan & Cromwell
Davis Polk & Wardwell
Kirkland & Ellis
Simpson Thacher
Paul, Weiss, Rifkind, Wharton & Garrison
Gibson Dunn
Analysis of Associate Surveys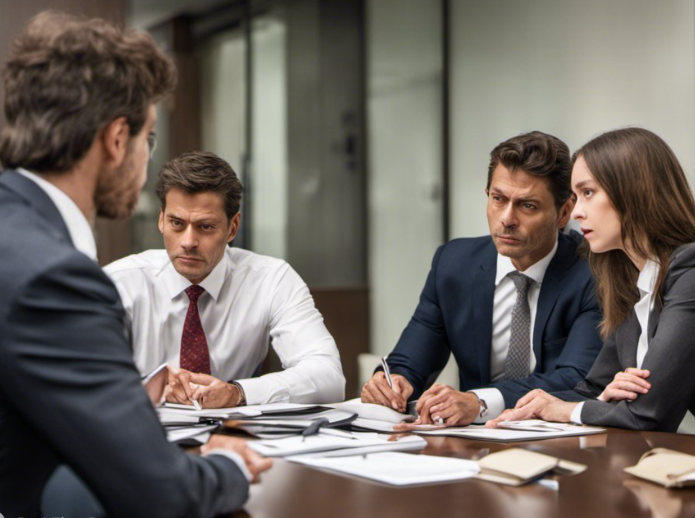 Annual associate surveys have become an essential tool in evaluating law firms across the spectrum, providing valuable insights about associate satisfaction and the working environment within law practices. These surveys rely on comprehensive feedback from associates, particularly those in their third, fourth, and fifth years at the firm.
One notable ranking to consider is The 2023 Midlevel Associates Survey, conducted by The American Lawyer. This survey ranks firms based on the happiness and overall satisfaction of their midlevel associates. By examining various factors such as work-life balance, quality of work, compensation, and professional development, the survey paints a picture of how law firms fare in the eyes of their employees.
In addition to annual surveys, other resources like Chambers Associate provide comprehensive reviews of over 100 leading law firms. They base their conclusions on interviews with junior lawyers and analysis conducted by expert teams. This approach covers various aspects of law firms, from practice area guides to industry trends, giving aspiring lawyers and clients an idea of the reputation and strengths of different firms.
When reviewing law firms' performance in those associate surveys, it is crucial to take into account the firm's size, expertise, geographical presence, and the year the survey was conducted. These aspects can influence the perception and satisfaction of associates working in the surveyed organizations.
In conclusion, annual associate surveys offer invaluable insights into law firms' internal workings and the satisfaction levels of their associates. By examining these surveys, one can make a more informed decision when choosing a law firm, either for employment or seeking legal services.
Beyond Rankings: The Prestigious Law Firms
'Prestige' is not altogether beyond rankings – it is often at the very heart of rankings for top law firms.
A top ranked legal firm also brings with it prestige and a cache that can stick – in a good way.
In the legal industry, prestige is a significant factor when considering law firms. While rankings can provide valuable insight into a firm's performance and reputation, they are only one aspect of what makes a law firm truly prestigious. Lawyers often evaluate peer firms based on various factors, such as client base, historical performance, market presence, and overall reputation.
Prestigious law firms are renowned for their excellence in various practice areas, including corporate law, litigation, and intellectual property. These firms attract top talent from leading law schools and maintain a strong recruiting presence throughout the industry. It is crucial to keep in mind that different regions may have unique local law firms that hold prestige and recognition, merging global presence with local expertise.
Moreover, many prestigious law firms have an essential role in shaping industry standards, particularly when it comes to compensation and benefits packages.
For example, as noted above, Cravath is a firm that significantly influenced the associate salary scale by raising it up to $415,000 in 2022 and gave rise to its benchmark big law salary scale or the standard, 'Cravath scale'.
These influential actions by leading firms can often set the tone and expectations within the legal profession and also provide the stimulus for big law firms to match or even exceed the pay rates set by the big, leading law firms.
It is also worth noting that prestigious law firms uphold a strong commitment to diversity and inclusion, supporting various communities and fostering an inclusive work environment. These firms often have dedicated diversity initiatives and strive to empower underrepresented groups in the legal profession.
In summary, when looking beyond rankings, prestigious law firms maintain high standards in various aspects of their operations. They excel not only in their legal expertise but also in attracting top talent, influencing industry trends, and fostering an inclusive work culture. All of these factors contribute to the overall reputation and desirability of these firms within the legal community.
Money Matters: Revenue and Salaries
The Influence of Money on Rankings
The financial aspect of law firms plays a crucial role in their rankings. One of the key factors in determining law firm rankings is the revenue per lawyer (RPL). In the 2021 Am Law 100, it was reported that the average RPL for the top 100 firms increased by nearly 5 percent. The UK metric for revenue-per-lawyer for 2023 also provided a list of top UK law firms, similar to Law.com's US law ranking data.
The figures reported in 2023 by the ABA showed the top law firms by revenue as –
Kirkland & Ellis ($6.51 billion in gross revenue)
Latham & Watkins ($5.32 billion)
DLA Piper ($3.68 billion)
Baker McKenzie ($3.3 billion)
Skadden, Arps, Slate, Meagher & Flom ($3.02 billion
This metric is often considered a reliable measure of a firm's financial health and can impact its position in various rankings.
Associate Salary Scale
Salaries, particularly for associates, also have a significant influence on both the firm's status and the market. In 2022, Cravath set a generous salary scale ranging from $215K to $415K, which many other major law firms matched.
This salary war, which LawFuel has extensively reported on, has a considerable impact on the competitive landscape as well as on the ability of firms to attract top talent.
Major Law Firms and Their Compensation
Several of the largest law firms in America, such as Baker McKenzie, DLA Piper, and Norton Rose Fulbright, typically offer competitive compensation packages to their associates, reflecting their high rankings and market presence. These compensation packages are essential for retaining top talent, maintaining productivity, and ensuring the firms remain among the top contenders in the industry.
In summary, factors such as revenue, salaries, and compensation contribute to the rankings and success of major law firms. By offering competitive salaries, these firms can attract and retain top talent, thereby increasing their revenue and maintaining a strong position in the market.
Decoding the Vault 100 Rankings
The Vault 100 Rankings is one of the most famous of the major ranking publishers – providing a comprehensive list of the top law firms in the United States.
Vault is of course a well-known provider of market intelligence for career decision-making and these rankings are based on an annual survey of law firm associates. Firms are ranked based on factors such as prestige, diversity, quality of life, and overall desirability as a workplace.
To create the Vault 100 Rankings, thousands of law firm associates participate in an extensive survey, which contributes to the obvious veracity and authority of their rankings.
Participants are asked to rate the reputations of firms other than their own and to assess their own firms on a variety of quality-of-life dimensions. This unique methodology provides insights into the legal industry's leading firms and helps job seekers, practitioners, and clients make informed decisions.
One notable element of the Vault 100 Rankings is their emphasis on firm prestige, something that LawFuel has done with our 'Top 30 Prestigious Law Firm' rankings.
Prestige is an important factor in the legal industry, as it can influence everything from client relationships to career mobility. For instance, in the 2023 Rankings, Wachtell, Lipton, Rosen & Katz achieved the second rank, reflecting their reputation for handling significant M&A deals and other high-profile transactions.
The Vault 100 Rankings also highlight firms that excel in practice areas. For instance, the 2024 rankings placed Cravath, Swaine & Moore LLP at the top for the eighth year in a row, and at the top several practice areas, including General Corporate Practice.
In addition to prestige, the Vault 100 Rankings assess law firms on factors such as diversity and quality of life. These aspects, like work-life balance, mentorship opportunities, and firm culture, provide valuable insights to prospective employees and clients.
In summary, the Vault 100 Rankings offer a comprehensive and reliable resource for evaluating the top law firms in the United States. With a strong emphasis on prestige, quality of life, and diversity, these rankings serve as a useful tool for those seeking to understand the legal industry's leading firms.
Conclusion
The process of determining the best law firms relies heavily on their expertise, reputation, and rankings from esteemed publications. These firms often excel in various practice areas and have a strong national presence, as seen with firms like Alston & Bird and Winston & Strawn entering the Top 20 for the first time.
Boutique law firms also make their entrance, both in terms of their pay packets but also their increased prestige and ranking factors that see them entering the big league rankings. You can see our '30 Best Boutique Law Firm List' here, but some of these firms are the sort that are increasingly making the most exciting law ranking news, too.
A key factor contributing to these rankings is the acknowledgment of firms' performance in industry guides such as Chambers USA 2021, which features over 8,000 firm and almost 22,000 individual rankings. Latham & Watkins, for example, has consistently demonstrated its dominance by holding the top position in firm and individual rankings for the second consecutive year.
In order to maintain and improve their position, law firms must continually adapt and differentiate themselves in an increasingly competitive legal market. This involves not only expanding their services and enhancing their expertise but also ensuring that they are clearly and effectively conveying their strengths to clients and stakeholders.
In summary, the rankings of the best law firms provide clients and other legal professionals with valuable insight into the industry's elite. They serve to highlight the firms with exceptional expertise and reputation, enabling individuals to make informed decisions when seeking legal support. As the legal landscape evolves, law firms must continue to adapt and strive for excellence in order to secure and uphold their place among the best in the sector.
Author –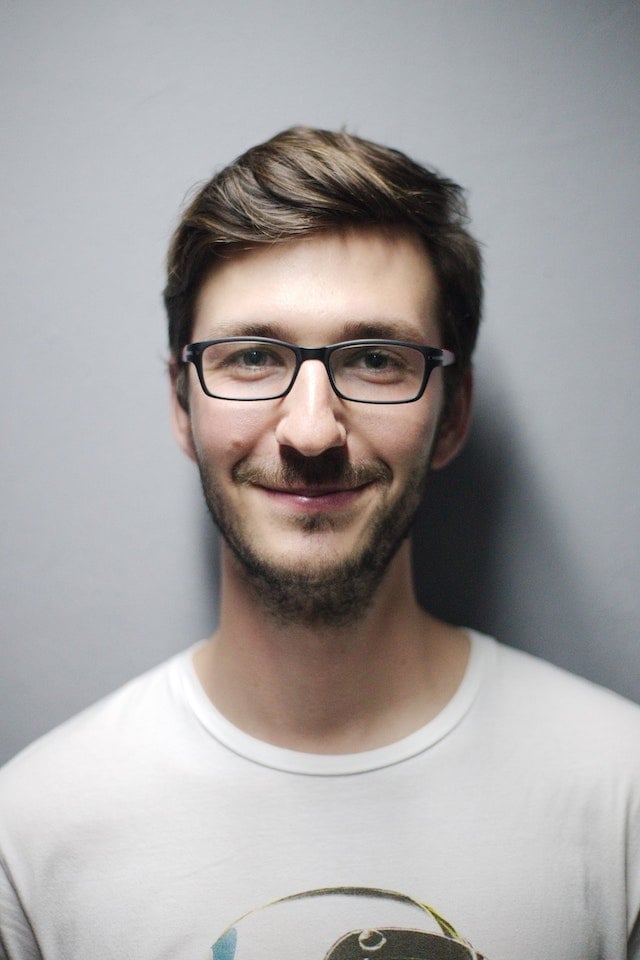 Ben Thomson – Ben writes regularly on law firms, law marketing and legal issues for online publications, including LawFuel. He recently wrote 'The Best Boutique Law Firm Leader List' for LawFuel. He may be contacted at webtrafficrules@gmail.com