John Bowie – The burden of the billable hour for lawyers has been something that is increasingly being shrugged off by new-age law firms intent upon finding 'a new way', such as London's new legal boutique Trowers & Hamlins.

Based in the trendy Atrium in Camden's markets, the four lawyer firm arose from the disenchantment felt by its Big Law principals.
Legal Week carried a story on the move, reporting co-founder Tania Tandon, along with Richard Hildebrand who had together worked at Trowers, who was concerned at the growing inequity with using the billable hour and time-recording practices shunned by many newer law firms adopting different billing systems.
The two lawyers were also becoming increasingly disenchanted with the traditional partnership structure, seeking a business model for their new law firm that would adopt a different staffing practice "based on mutual trust and confidence."
"We formed a vision of what our ideal law firm should look like and came to the realisation that it was different from firms we knew, including the one we were partners in", says Hildebrand.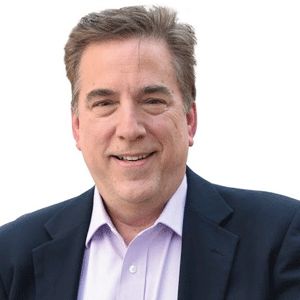 The moves are growing so far as dispensing with the billable hour is concerned, as reported in CIOReview in an article from Perkins Coie partner Dean Harvey (left), who notes that  sophisticated law firms have realized that legal artificial intelligence solutions enable them to change their billing model to meet their clients' needs while still maintaining firm profitability.

To be successful law firms will need to capture relevant data, build project management and technology implementation skills, and most importantly (and hardest) obtain buy-in and adoption from attorneys.

Dean Harvey, Coie Perkins
Legal Week note that the launch is just the latest example of partners breaking away from established practices to go it alone.  They mentioned the launch of Himsworth Scott (right) by former Schillings duo Chris Scott and Matt Himsworth, which focuses on reputation management and privacy issues.  James Dakin and Karen Mason recently broke away from Boodle Hatfield to found New Manor, finding that "innovation in legal services was long-overdue".
"Our model is about the right person, at the right level, with the right skills delivering to the client in the most efficient way. This would all be negated by the pressure to record time."
"The traditional model can carry with it an incentive to take longer to do something," says Hildebrand. "How can this be in the client's interest? The client wants cost certainty, to know that the work will be carried out efficiently and with the client's best interest at heart.
The co-founders developed a 'three-pronged' fee structure based on delivering value and flexibility for clients, which also involves a degree of risk-sharing by the firm with an outcome-based component that is designed to also develop client relationships.
"Rather than selling our time we are selling our value, experience and expertise to our clients", says Hildebrand. "A fixed fee is set, the advisers can relax and get on with the advice without worrying about how long it takes.
The billing structure the firm uses also means there are not prescribed holidays or hours and nor are their appraisals, which they don't believe is the best way to get the best legal work from staff.
Stigmatising Working Mothers
The trendy terms that characterize many modern law firms are not something that resonated with Tandon, particularly the idea of the 'working mother', which can be interpreted as reference to a less-than-capable lawyer. "I've felt uncomfortable with labels like 'agile working' or 'flexible working' for a long time, in part because I feel it can be used to stigmatise working mothers", she says.

You'll hear people say 'oh, is she one of those flexible working people' or 'let's not give her the work, she's one of those part-timers'. It breeds mistrust. The intention behind these terms is good but they are not the solution. For us, you can come and go as you like, no need for permission or a discussion. Lawyers are motivated to get the job done.

Tania Tandon
"And I hope that when my daughter is old enough to work, there won't be a category for 'working mums'. After all, nobody says 'he's a working dad'."
Are We Counting The Final Days to the Billable Hour
And so maybe the final days of the billable hour are coming.  This week, another report  from Clyde & Co Australian managing partner Michael Tooma said that if law firms keep accounting for people's value based on the time they put in rather than by efficiency or quality, then the profession will continue to "incentivise a pattern of overwork".

"We will look back on this event as the beginning of the end of the billable hour. It is very much the death knell of the billable hour," he said.

Michael Tooma, CLyde & Co


 Whatever the 'driver' may be, the billable hour's time is near, one suspects.  The evidence abounds.