[vc_row][vc_column][ultimate_info_banner heading_tag="h3″ button_text="LawFuel TechLaw Feature" info_alignment="ib3-info-left" info_effect="zoomIn" banner_size="20″ ib3_border="solid" ib3_border_width="6″ button_color="#dd1818″ button_border_width="6″ title_font_style="font-weight:bold;" button_font_style="font-weight:bold;" ib3_background="#ffffff"][/vc_column][/vc_row][vc_row][vc_column][vc_column_text]
Any lawyer will know that technology is driving major changes in the way law practices are managed, but few 'old line' lawyers have made the dramatic changes that Christchurch lawyer John Shingleton has.
Having spent most of his career with traditional law firms, including as Managing Partner, he was increasingly frustrated by the pricing and charging mechanisms that law firms were using and that services were delivered according to what lawyers – rather than clients – required.
Although there are a growing number of innovative firms who are changing the concept of how firms operate, some of which are major firms including MinterEllisonRuddWatts' AI investment with Goat Ventures  and Chapman Tripp's recently developed a relationship with artificial intelligence technology through Luminance, a Cambridge University development, for domestic and international M&A deals. He notes that few firms have the capital to invest significantly in new technology.  "We are working on a few projects for several clients.
Because AI is not yet democratised only law firms with good capital grunt are able to undertake the necessary R and D. But I know it is happening in Australia and elsewhere in the world. Possibly one or two firms in New Zealand might be investing at a serious level."
Forcing Change
But John Shingleton was keen to make larger changes, involving major technology trends, including the blockchain and  would alter law practices, but also changes to the very structure of law firms and charging mechanisms that are built in to the traditional firms. He holds the firm belief that the "extortionate rates" charged by lawyers will help cement the fate of the traditional law firm.
But making the change in an often fusty, conservative legal environment was never going to be easy.  Nonetheless, it is an issue firms need to address with some dramatic re-thinking of the way they operate, including their 'model'. " I believe the legal fraternity needs to adopt a corporate model of executive decision making, rather than all partners having an equal say."
John Shingleton felt that to make the sort of changes he wanted to make, and was increasingly thinking about, he would have to go it alone.  It was a step too far for his firm, as it would be for most traditional firms.
And so he changed, moved into the 'new law' world which has lead to his 'First Law' firm finding its feet as one of the country's innovative firms that is pushing the law tech boundaries.
What's Different?
FirstLaw is a tech-driven law firm that focuses on delivering legal services according to what the clients want and with a pricing model that is based on fixed pricing. But he had first moved to an earlier iteration, Online Lawyers, a firm that intended to democratize the legal process and use technology to help drive better value for clients. 
Although the firm developed a decent national practice he found it difficult to find lawyers prepared to take "the online plunge." " I merged Online lawyers with Waimak Law, a traditional firm owned by the well-known and capable lawyer Donna Cherry. Donna was looking to retire and needed someone to take the over the reins of her firm.
This was ideal as I inherited two millennial lawyers and some good systems . .  I bought Donna out and changed the Firm to First Law." So how is First Law using technology and new firm practices to do things differently?
One of their main points of difference is the way in which their services are delivered. " We give the client the choice of how we deliver our advice and where. Some of it is by video, some of it at their homes or workplace, some at our current office and some of the advice is purely digital.
One of my staff works remotely from home and the others are going to soon be set up at home with the ability to hot desk in town. I am looking at closing down our physical office so that we will have no traditional premises."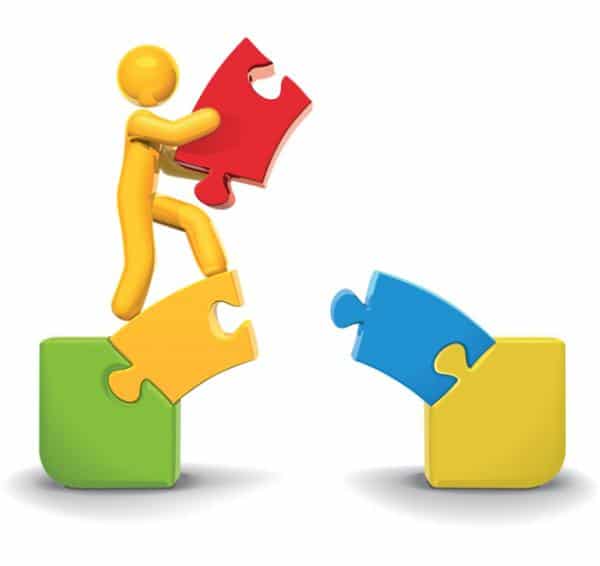 There is also the obvious, strong emphasis on software developments and just how that will impact upon the way the firm operates and delivers its services. John Shingleton is adamant that the Blockchain and Smart Contracts will be among those developments driving rapid change to the legal marketplace.
All of which meant moving working with companies that are developing new software and technology. "I hired a new company called the Cube. These guys are going to revolutionise the market of IT support. We are their second client I believe.
"We use Office 365, Sharepoint, Zoom, OneLaw, Slack and Telegram and other software. The website is of a high functionality level which means we have the capability of coding our own services and creating a secure portal. We are researching how smart contracts, permitting digital contracts and blockchain could fit in the mix of our services."
Much has been written about the blockchain and digital or 'smart' contracts that can be developed based upon a vast number of variables, and how such digital developments will disrupt the legal market, including our article on the blockchain here.
The Pricing Model
Pricing is another major issue for John Shingleton and with First Law, as with a growing number of 'new law' and innovative law practices, is also done differently, moving strongly towards fixed pricing and removing items like office expenses from the billing.
"They (office expenses) are business costs that are already built in the pricing. I believe it is non sensical not to first consider fixed prices for most jobs. I even do fixed pricing for some of our litigation."
"While some clients are on a retainer and some have a cap and then hourly charging, the key is to provide upfront clarity on pricing to develop what he says is "an honest business relationship."
"The result is we practically do not have any fees owed beyond 20 days." He has long been acutely aware of the fact that pricing systems were creating consumer resistance and even antipathy towards lawyers, an area of law practice that has become increasingly contentious.
"We have just completed a major acquisition in Auckland. The client told me that he was sick and tired of our collective greed and that a number of his business acquaintances were getting to the point where they were prepared to do more themselves or use an accountant or consultant instead of a lawyer. His then existing lawyer was going to charge him triple what we ended charging. Our charges were fixed in advance."
The question for law firms is whether they will pick up the gauntlet that has been thrown down by a combination of developing technology and equally fast-moving law client pressure.
For First Law and firms like them, the New World of law practice has well-and-truly dawned.  Whether it yet dawns upon more traditional firms to accept the challenges is still an open question.
ReFuel with the top law news weekly that's fun to read