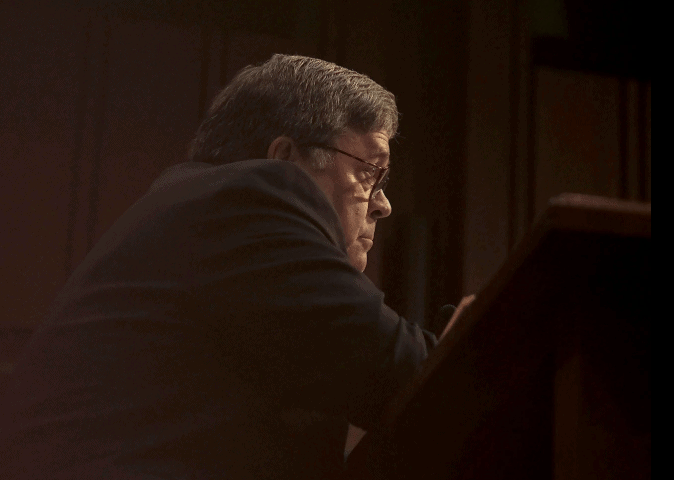 Frank Cordner – Attorney General William Barr's efforts to 'investigate the investigators' with an inquiry into the origins of the 2016 Russia investigation has created some serious concerns among many in DC and elsewhere.
Will it, for instance, hamper attempts to fight the Kremlin's political meddling in the next election?
And will it provide his master, Donald Trump, with the ammunition needed to gun for special counsel Robert Mueller and his criticial comments about Russian interference in the 2016 election, along with obstruction efforts by the President.
And what does it say about William Barr too, the man who has become one of what the New York Times described as "the most influencial figures in the second half of Mr Trump's term" in a cabinet "stocked with government neophytes and placeholders."
The move illustrates Mr. Barr's swift rise in the pantheon of President Trump's most prominent and loyal allies — and in the eyes of Mr. Trump himself. In a cabinet stocked with government neophytes and placeholders, the deeply experienced Mr. Barr is quickly emerging as the most influential figure in the second half of Mr. Trump's term.
"He is the closest thing we have to Dick Cheney," said Charles J. Cooper, a former senior Justice Department official, referring to President George W. Bush's unusually powerful vice president. "He is a strong-willed man with a forceful personality" and "well-formed, deeply studied views."
Many see his attempts to protect his President as those that place him in the role of the neophytes or placeholders, but there is a difference with William Barr.
His decision to disclose almost all of the Mueller report despite the fact that it hurt Trump in parts, while at the same time (or little later) attempting to fend off congressional queries it is reflective of his desire to Make America Great Again on his terms as much as falling headfirst into Trumpland.
History will judge just where William Barr might be placed, but a complexity and innate sense of what it is to be America's most powerful lawyer should dissuade those who too promptly dismiss him as the mere 'placeholder'.