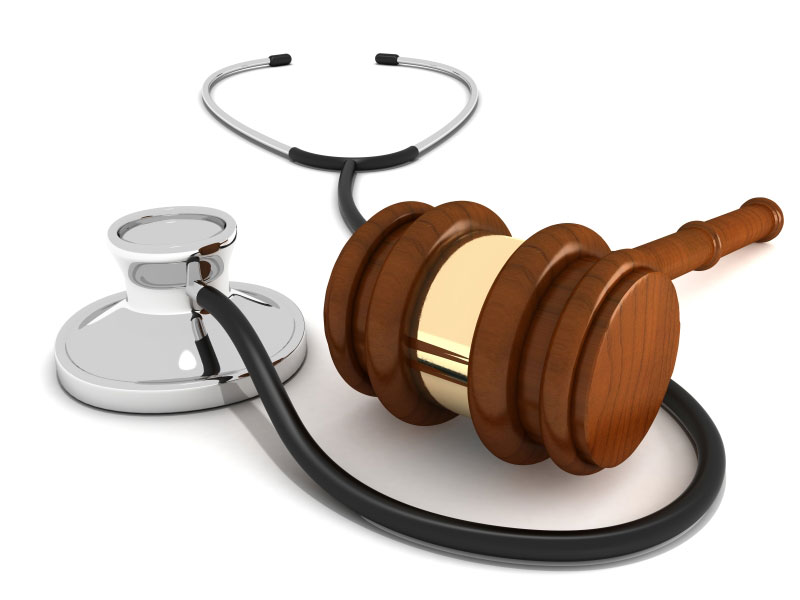 Kate Harveston* Workers at health care facilities aim to provide the best possible care for patients, but while doing so, they need to understand the many legal challenges at play in the medical realm. Even when facilities uphold a high standard of care, things can still go wrong and result in lawsuits. Here are some of the legal issues that medical facilities are most likely to encounter.
1. HIPAA Violations
In its earliest form, the Health Insurance Portability and Accountability Act (HIPAA) helped ensure that health care employees could retain insurance when they moved between jobs. Now, it's mostly known for protecting patient data and privacy. A HIPAA violation poses both regulatory and lawsuit risks.
For example, the maximum HIPAA violations could result in fines of $50,000 or more per violation, and up to 10 years in jail, and those outcomes could happen if a health care organization comes under regulatory scrutiny. But lawsuits can occur, too.
A recent example associated with a company called Medical Informatics Engineering involved a decision made in May 2019 about a multistate lawsuit that required the company to pay $900,000 after a data breach compromised 3.9 million patient records in 2015. This instance illustrates how the legal issues stemming from HIPAA violations can be extremely costly and cause long-term damage for organizations and the affected patients.
Keeping staff members educated about what constitutes HIPAA violations ensures that legal issues are less likely to occur. That because it's easier than one might think to unknowingly fail to comply with HIPAA. For example, if a patient asks their favorite nurse to take a picture with them, and the provider posts that picture to a social media account without getting the patient's permission, that's a HIPAA violation.
2. Mistreatment of Long-Term Patients
Medical facilities also face legal issues related to the improper treatment of patients who are in long-term care, such as older adults and people with disabilities. The kinds of mistreatment vary, but bed sores are common, which happen when bedridden patients don't change positions frequently enough.
PruittHealth, a network of nursing homes and rehab facilities, is the subject of many recent bedsore allegations, including some resulting in patient fatalities. The lawsuits connected with them often allege that the facilities did not have adequate staffing numbers to meet patients' needs.
Mistreatment of residential patients can occur in other forms, too, such as when medical ailments are ignored and become more serious, or patients get physically or sexually abused by employees. As such, it's the responsibility of the medical directors of these facilities, as well as supporting administrative staff members, to thoroughly investigate any reports of wrongdoing, as well as maintain best practices for patient care.
3. Unclean Equipment
The proper sterilization of equipment is crucial to prevent patient complications, but especially now as antibiotic resistance is increasingly problematic. Antibiotic resistance happens when bacteria and other pathogens no longer respond to treatments that previously kept infections under control.
The biggest antibiotic-resistant threats collectively contribute to substantial numbers of severe infections, hospitalizations and fatalities. As an example, drug-resistant Streptococcus pneumoniae causes 1.2 million infections annually and 7,000 deaths.
Problems can start from all areas of a health care facility, but a patient faces exceptionally high risks when in the operating room, especially if a surgeon uses equipment that's not properly sterilized.
In one case where a New Jersey surgery center used rusty equipment and faced citations for improper sterilization procedures, thousands of patients potentially got exposed to hepatitis and HIV, leading to the temporary closure of the hospital. The facility hired new staff members, dealt with its insufficient equipment and required all workers who prepare sterile equipment to go through specific training modules.
Education goes a long way, and there are high-tech solutions that help hospital personnel become more aware of possible issues. For example, training featuring 3D animation can show the infection transmission pathways and help hospital workers take decisive steps towards better infection control in operating rooms and elsewhere.
4. Medical Malpractice
Medical malpractice occurs when a medical professional does not follow the standards for best practice dictated by their role and ultimately causes patient harm or death. Health care workers and their organizations can take several precautions to reduce legal issues related to medical malpractice claims. Communicating with patients to make sure they understand the desired outcomes and possible risks of procedures is a good start because it helps set expectations.
It's also essential to obtain informed consent from patients and take the time to thoroughly follow up with their patients after they receive treatment. As with equipment sterilization procedures, training can also cut the risk of malpractice-related legal issues, especially when physicians seek educational content and events that aid them in staying up to date with their specialties.
5. Health Care Fraud
Health care fraud takes many forms, and they typically relate to the billing of Medicare and other insurers. For example, a doctor might charge for a procedure not performed or knowingly prescribe something the patient does not need.
A recent case involving a spine and sports physician, who was also the medical director of his Louisiana facility, earned him a 37-month prison sentence for submitting false claims. The physician billed insurers as if patients attended office visits and had minor surgical procedures on different days, when they actually took place on the same day.
Proactive Behavior Helps Prevent Catastrophes
Medical-related legal risks are numerous and facility managers must take them into account at every opportunity. When health care professionals stay abreast of them and combat known shortcomings before they get out of control, patients stay safer and facilities keep running smoothly.
*Kate Harveston is a young writer pursuing a career in journalism. She holds a Bachelors in English and minored in Criminal Justice, so she enjoys writing about anything related to politics, law and culture. If you would like to read more of her work, you can visit her blog, Only Slightly Biased