BigLaw Merger Creates New Global Legal Powerhouse
A&O Shearman – the new major law firm on the legal stage – will help reshape Big Law competition as the partners at Allen & Overy (A&O) and Shearman & Sterling, overwhelmingly voted to merge their practices, marking the formation of a transatlantic legal giant with combined revenues of approximately $3.5 billion.
The merger, which we reported about in May this year, which is slated to be completed by May 2024, has garnered significant attention in the legal industry due to its size and implications. Once finalized, the new entity will be known as A&O Shearman, with a roster of approximately 3,950 lawyers spread across 48 offices worldwide and set to join LawFuel 'Most Prestigious Law Firms' List.
The partnership vote concluded in late September, with more than 99% of the partners from both firms approving the merger. This resounding approval underscores the strong support and belief in the merger's strategic benefits.
The Birth of A&O Shearman
A&O Shearman is set to become a major player in the legal world with around 800 partners working in 29 countries. Its projected revenues will surpass those of its Magic Circle rivals, including Clifford Chance, Freshfields Bruckhaus Deringer, and Linklaters, positioning the new firm as a leading global legal force.
Senior partners from both firms expressed their enthusiasm for the merger's transformative potential. Wim De Jong, senior partner at Allen & Overy, (right) said: "This is a historic moment for both firms and our profession."
He emphasized the admiration for Shearman & Sterling's reputation and client base and expressed confidence in creating a truly exceptional global firm capable of meeting clients' evolving needs.
Shearman's senior partner, Adam Hakki, said the merger created a unique opportunity. "A&O Shearman will be a firm unlike any other in the world, built to achieve exceptional outcomes for our clients through an intentional focus on quality, excellence, and collaboration," he said. The merger is expected to bring exceptional global capabilities and collaboration to the forefront.
Challenges and Opportunities
This merger is not without its share of challenges and opportunities. In the lead-up to the partnership vote, it was clear that the law firms aimed to capitalize on each other's strengths. Allen & Overy's strong presence in London complements Shearman & Sterling's New York presence.
Historically, British firms have sought to expand their foothold in the United States, the world's largest legal market, through mergers or the recruitment of U.S. lawyers.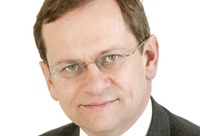 Tony Williams, founder of legal management consultancy Jomati Consultants, highlighted the importance of having a strong U.S. presence for global law firms.
However, disparities in partner profits have been a historical obstacle to major transatlantic law firm mergers.
For example, Shearman's average profits per equity partner were reported at $2.48 million in 2022, placing it 44th among its major U.S. peers. In contrast, Allen & Overy's average profit per equity partner was £1.82 million ($2.21 million) in the financial year that ended on April 30.
The merger is expected to handle the big law pay rates differential and combine the financial strength and presence of the individual firms by creating a global legal powerhouse.
This merger is poised to establish a "really significant force" in the legal industry, as it combines the strengths and global networks of two established law firms. It not only represents a pivotal moment for the firms involved but also stands as a landmark event in the legal profession, setting the stage for a dynamic and globally influential legal entity.
Intense Big Law Competition
Reports shows that demand for legal services in the US and UK has been increasing, driven by a recovery in real estate and corporate practice areas, but competition between big law firms is intense.
Although litigation remains below pre-pandemic levels. In the UK, legal demand among global law firms with operations in the UK grew 8.7 percent in 2021 compared with 2020, and was even up 6 percent compared with 2019, according to a report from ThomsonReuters.
Law firms in both the US and UK are facing pressure to adapt to changing client demands, such as providing more flexible legal services that meet new client expectations and investing in technology and innovation to improve their competitive strength.
The A&O Shearman creation is an example of how things are changing – and will continue to change.
Read More: