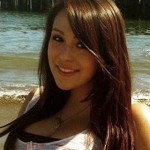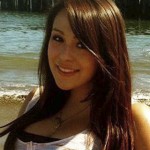 The issue of sexual violence via internet images is at the center of the Audrie Pott's trial, just as it has been in the Steubenville Ohio rape case, adding a new and troubling dimensin to teen suicide and creating a call for "Audrie's Law" to toughen up on cyber bullying.
Pott wrote on her Facebook page that the circulation of the images was the "worst day ever," according to her family's attorney, Robert Allard. "The whole school knows," she wrote. "My life is like ruined now."
However the attorneys for the three teenage boys who are charged with her sexual assault claim misreporting and the linking of the suicide of Audrie Pott to the assault by the boys.
The lawyers, Eric S. Geffon, Alan M. Lagod and Benjamin W. Williams issued a statement where they said, "Much of what has been reported over the last several days is inaccurate. Most disturbing is the attempt to link [Audrie's] suicide to the specific actions of these three boys," the statement reads.
None of the boys had ever been in trouble with the law before, the statement said, closing, "Due to the juvenile nature of the proceedings, we believe it inappropriate to comment further at this time."
The boys were arrested Thursday after an investigation that lasted several months.
Allard said the news "brought out new emotions" from Pott's family, but they were happy the arrests had been made.
Audrie Pott committed suicide last year following a sexual assault while she was unconscious at a party, with images being circulated online.
"They've lost their baby girl," Allard said.
http://youtu.be/uBJvCgCYHfg
"But they are relieved to know that after several months of these boys living their lives as though nothing had happened … finally justice is being served."
Pott family lawyer Allard said his clients are pushing for "Audrie's Law," which would stiffen penalties for cyberbullying and strengthen laws on sexual assault by trying adolescents as adults.
"Her parents really want something positive to come from something like this," he said.
The family hopes the suspects, who are expected to appear in court next week, will be treated as adults as they move through the legal system, Allard said. They also believe the boys tried to conceal or destroy evidence — "basically by pressing the delete button," he said.
"They were certainly aware enough and mature enough to carry out something as elaborate as this, and they should be punished accordingly," the attorney said.
The Pott case highlights issues of cyberbullying and various assaults such as the Ohio incident involving the football stars who were convicted of raping a 16 year old girl and circulating online images of her.
In Canada there has been the recent case of Rehtaeh Parsons who killed herself in similar circumstances.
A New Jersey-based expert in the area of cyberbullying, Parry Aftab said children were increasingly looking for online audiences before whom they could display their reality-tv style films.
"We're seeing a huge growth in offline assaults connected to online provocation or publication," Ms. Aftab says.
When she says "provocation," Aftab is referring to cases such as a girl who created a fake Facebook page in the name of another girl and put up sexual images to provoke harassment and gang attacks against her.
The Audrey Pott case will certainly push the law makers further towards creating something akin to an "Audrie's Law".