A former Big Law solicitor in New Zealand now working in a London Magic Circle reflects on the culture issues facing Big Law firms
The scrutiny on law firm 'culture' has attracted much attention in recent years. Partner behaviour, an unyielding emphasis on targets and a culture of excess has – deservedly – drawn the ire of a new generation of lawyers that expect more.
But there's another aspect of firm 'culture' that has perhaps been overlooked: the nature of the work itself in the big firms. The issues are interlinked, of course – the drive for money means that firms behave in certain, sometimes unsavoury, ways.
And that drive for money is more than ever resulting in large firms narrowing the work they do; large firms have in recent years accelerated their path to effectively becoming in-house firms for their private equity clients.
". . the endless churn of 'deal-making' work is damaging the firms' breadth of experience . . ."
That's because there is only a very specific type of client that can sustain Magic Circle fees. For Partners at the top, that's fine – the money keeps coming in.
For others, however, the endless churn of 'dealmaking' work is damaging the firms' breadth of experience and their appeal as a place to work. But the effect that the trend is having on firms' wider business strategy, brand and, yes, future earning potential, appears to have been overlooked.
Clients and staff are becoming increasingly discerning as to the types of firms they choose to instruct or work for. New talent looks to join firms with dynamic, engaging, difficult and novel work – not just those doing the same thing over and over again.
The reality now is that outside of large firms' corporate teams, lawyers – and not just the juniors – are being sucked into the M&A work demanded by their private equity clients.
'The Corporate Team' Problem
From tax to regulatory to employment and competition law, those departments have become mere spokes to the firms' hubs: the corporate team. For Partners who can see prospective new work but are conflicted out by the bigger fee-earning corporate clients, it's discouraging. For more junior lawyers across the firm, the prospect of another due diligence hardly inspires much interest.
Those larger firms need to take stock of where they want to head, and what type of firm they want to be. For some, becoming specialist advisors to a small coterie of rapacious investors will suit them fine because they want to follow the money and retain their bluechip clients.
Opportunities Afoot
For others who want to take advantage of the dynamic changes that are happening to the globe's economy, there are opportunities afoot. From net zero ambitions, a reconfiguration of the international taxation system and the growing influence of tech, there's a lot more to the economy than M&A.
Firms like Simmons & Simmons, Bird & Bird and Osborne Clarke have carved identities as firms that are forward-looking and focused on emerging sectors, while at the same time managing to secure healthy profits.
Firm 'culture' is more than just the behaviour and physical environment in which one works. It should encompass the work itself, including the variety and challenges it provokes.
Lawyers are hardly the most imaginative of people, but clients and a new generation of lawyers are demanding more. A good place to start would be for firms to have a clear vision for what sort of work they want to do – and therefore what sort of place they want to be.
Agree? Your views on your Big Law firm culture? Let us know . .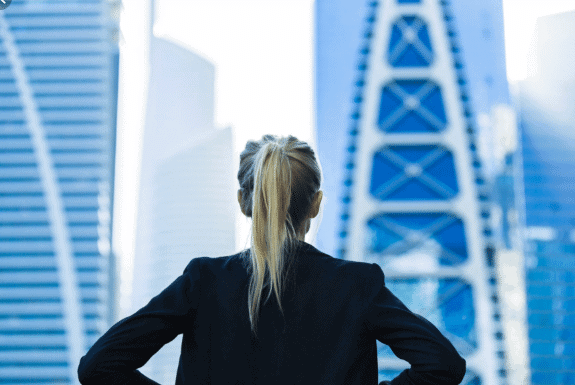 ReFuel with the top law news weekly that's fun to read