[vc_row][vc_column][vc_column_text]
Prepaid legal services is yet another disrupter in a rapidly changing legal marketplace. As if e-law developments and artificial intelligence were not enough, the prepaid legal market is one that is expanding rapidly – and it is changing even faster according to one of the current players, LegalShield.
ABA Journal provided an interview with prepaid legal player LegalShield's regulatory affairs chief legal officer, Keri Norris, who explained that he had come from a law firm background to LegalShield to help povide "affordable legal plans" and identity theft protection, among other services.
The company's growth has shown record growth this year according to reports   adding nearly 30,000 members in the first month of 2017 alone.
Membership starts at around $20 per month for lawyers who will provide advice on anything from tax or insolvency issues to estate and driving offences.
But wait . . there's more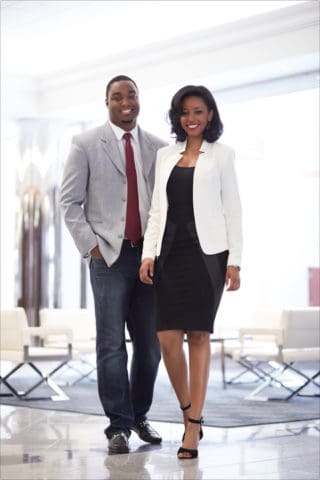 They're not the only prepaid 'disrupters' in the market, CourtBuddy is another player, started by Florida attorney James Jones  and business-savvy Kristina Jones who worked creating award-winning advertising campaigns for companies like Disney, Walmart and Sea World.
Court Buddy uses a legal matchmaking technology developed by the company to find attorneys suited to the particular case and client.
The genesis of the CourtBuddy offering was James Jones' frequent experience of finding defendants in court without representation, largely due to their inability to pay.
It lead to the development of the 'matchmaking' software to customize the client requirements to the selected lawyer.
The company's so-called  "instant matching technology",  consists of proprietary algorithms that match consumers with attorneys, specifically for à-la-carte legal services, at flat rates for court-related matters.
The technology interfaces with slider functionality, which allows consumers to specify the court location, language, court date, case type and à-la-carte legal service needed, and the flat rate that the consumer can pay for the selected legal service.
In LegalShield's case, as the established player in the prepaid legal market, there has been substantial growth in both the numbers protected by the company's offering, as well as via its expanding plans.
To date the company has 1.6 million families "protected" by the legal plan, he says and also over 140,000 companies to whom the company provides the firm's benefit or who are members of the group.
So how does this help law firms?
LegalShield have 'designated' firms in every state (as well as in Canada) and panels of attorneys. The legal support network comprises lawyers with appropriate practical experience and expertise.
"What we really value and consider our real secret is that all of the lawyers in our network absolutely must believe in and buy into the LegalShield customer service model. We have very stringent expectations of our lawyers in terms of timeliness, responsiveness, explanations, and helpful representation. We monitor and value that."
Customizing Clients
The ability to have affordable legal services focused on meeting specific clients' needs is the core of the prepaid legal market's requirements.
The difference has involved, as with CourtBuddy and others, technology to interface so as to create seamless provision of services.
LegalShield is adapting by adding a layer of technology to our lawyers and helping clients access them with the touch of a button on our mobile app. Clients can send them speeding tickets or attach contracts for review through their mobile phone so that their lawyers can easily return calls and talk to them about their everyday legal issues. We now have a will inside of our mobile app, where the customer answers a few questions and speaks with his or her law firm, which can then complete that will.
The services are set for further expansion as the legal market becomes more fragmented and technology provides opportunities that didn't exist previously.
Not intended as do-it-yourself law, the prepaid market is another example of a legal market being mined by entrerpreneurs providing the services the clients always wanted but could either not afford or did not know how to go about reaching them.  Now they do.[/vc_column_text][/vc_column][/vc_row]